Elektrobit launches EB corbos Linux built on Ubuntu for automotive
Elektrobit and Canonical announced the partnership on October 27, 2022, to lead the path toward a new era of software-defined vehicles. After some months of announcing their collaboration, Elektobit, an automotive software company has launched an open-source operating system Eb corbos Linux built on Ubuntu.
The aim of this open-source software is to deliver secure and high-performance computing for automotive and many other industries. It marks a significant milestone as the two largest companies are integrating the open-source Linux community into automotive software.
The new collaboration will allow for continuous maintenance, over-the-air updates, and the development of functional vehicle safety features, all supported by Ubuntu's exceptional developer community.
Demand for open-source platforms
Developers can use this operating system while developing ECU applications. This fulfills the requirements for automotive series production: for development works and for in-vehicle systems with embedded devices. EB corbos Linux is well-suited for using comprehensive Linux test suites, including the Open Source Automation Development Lab (OSADL).
Automotive manufacturers need software that optimizes resource allocation and accelerates development as software-defined vehicles become more complex. EB corbos Linux is optimized for high-performance computing, enabling fast boot times and early availability of required system functions. The integration of Canonical's Ubuntu in a solution fulfills the specific requirements of the automotive industry.
Elektrobit provides a highly customizable software package along with a software development kit (SDK), tools, and source code. In addition, Eb corbos Linux includes highly modular binary packages that are combined and configured in an application-specific solution, reducing the risk of attacks and vulnerabilities.
No more vendor lock-in
Vendor lock-in refers to a scenario where a customer becomes dependent on a particular vendor for products or services because switching to another vendor is made difficult or expensive.
In the technology industry, vendor lock-in usually happens when a customer invests in a specific technology or platform and becomes dependent on it for their business operations. This dependence can become problematic if the vendor increases prices, discontinues the product or service, or fails to innovate, leaving the customer with limited options.
Open-source software, which allows for customization and modification by the user, can help reduce the risk of vendor lock-in. The open-source nature of EB corbos Linux based on Ubuntu allows for easy analysis of its code, speeding up development processes. Customers also benefit from ongoing security updates and other issues throughout their entire lifecycle. The Linux distribution also offers complete security lifecycle management.
Conclusion
To summarize, EB corbos Linux is a major advancement for the automotive industry as it offers a reliable, secure, and flexible operating system that is specifically optimized for high-performance automotive applications. On top of Ubuntu, EB corbos Linux benefits from the robustness and security of one of the world's most widely used and trusted Linux distributions.
The operating system's real-time capabilities, advanced security features, and diverse connectivity options make it highly suitable for meeting the stringent demands of modern automotive systems.
The sources for this article include a story from eenews.
Summary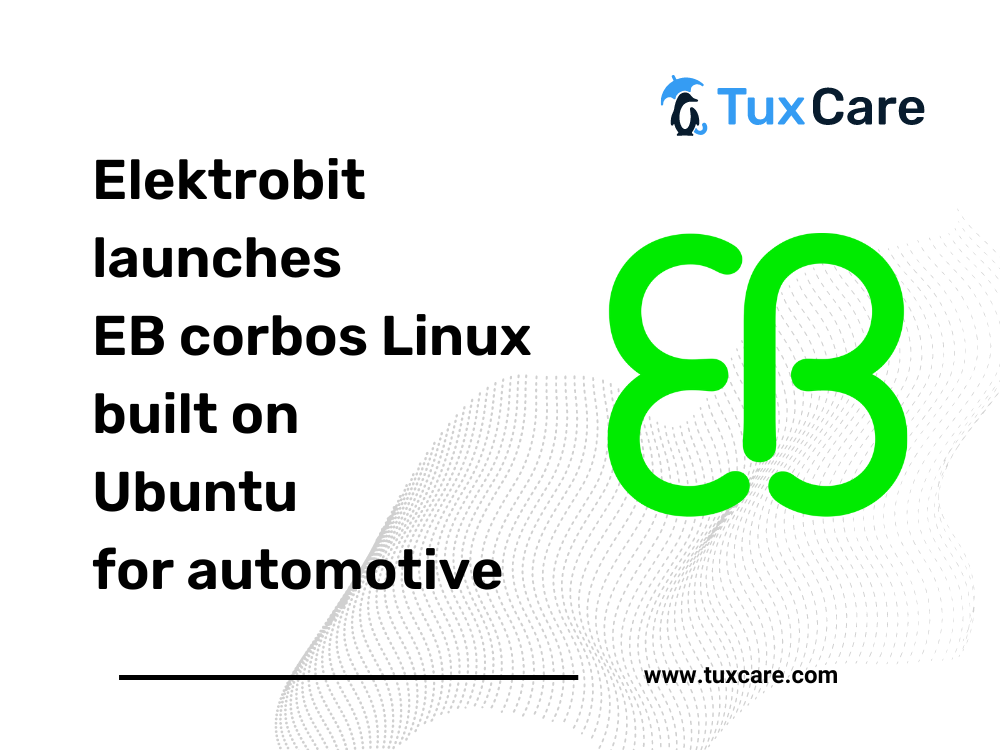 Article Name
Elektrobit launches EB corbos Linux built on Ubuntu for automotive
Description
Elektrobit and Canonical have collaboratively created Eb corbos Linux based on Ubuntu. Find out what it offers to automotive industries.
Author
Rohan Timalsina
Publisher Name
TuxCare
Publisher Logo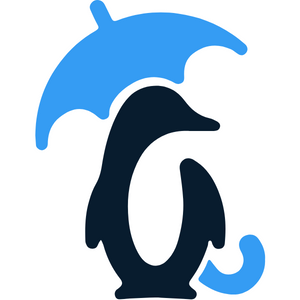 Looking to automate vulnerability patching without kernel reboots, system downtime, or scheduled maintenance windows?
Become a TuxCare Guest Writer