Content Table

Join Our Popular Newsletter
Join 4,500+ Linux & Open Source Professionals!
2x a month. No spam.
Firefox 112 Can Import Browser Data from Chromium in Ubuntu
The popular open-source and cross-platform browser, Mozilla Firefox, is gearing up for its major next release, Firefox 112. This release brings some exciting updates for Linux users and is now available for public beta testing.
Mozilla has promised Ubuntu users that they will be able to import their browser data from the Chromium Snap package with the next release of Firefox 112. However, for now, this feature only works if Firefox is not installed as a Snap package. The work is in progress to address this limitation soon.
When attempting to import browser data from the Import and Backup option under Bookmarks > Manage Bookmarks (Ctrl+Shift+O), Chromium is now available as one of the supported web browsers.
Mozilla has not specified whether this feature will function if Firefox is installed as a Flatpak app or a native DEB package. But they guarantee that it will work with the Firefox Snap package as it is specifically designed for Ubuntu users.
Firefox 112: Other New Features
In addition to the Chromium Snap package data import feature, Firefox 112 introduces support for FIDO2/WEbAuthn authenticators over USB on Linux. Moreover, advanced features like fully password-free logins will require users to set a PIN on their authenticator application.
Users can now reveal passwords by right-clicking on password fields. If you use the tab list panel in the tab bar, you can now easily close tabs by middle-clicking items within the list.
The Ctrl+Shift+T shortcut has always allowed users to reopen closed tabs. However, in Firefox 112, if no closed tabs from the previous session are available for reopening, the same shortcut will restore the previous session.
Firefox 112 also updates the "Clear" button on the data picker panel to enable users to quickly clear the input with the type "date" or "datetime-local." Additionally, Firefox disables the deprecated U2F Javascript API by default to deliver a consistent browser experience to users.
Conclusion
On April 11, 2023, Mozilla plans to make Firefox 112 final release available. But you can download the most recent beta version from the official website and try out the new features and improvements by yourself. You can also check the software requirements for running Firefox 112 on GNU/Linux here.
The inclusion of the browser import feature for Chromium snap should help users quickly transition to Firefox.
Summary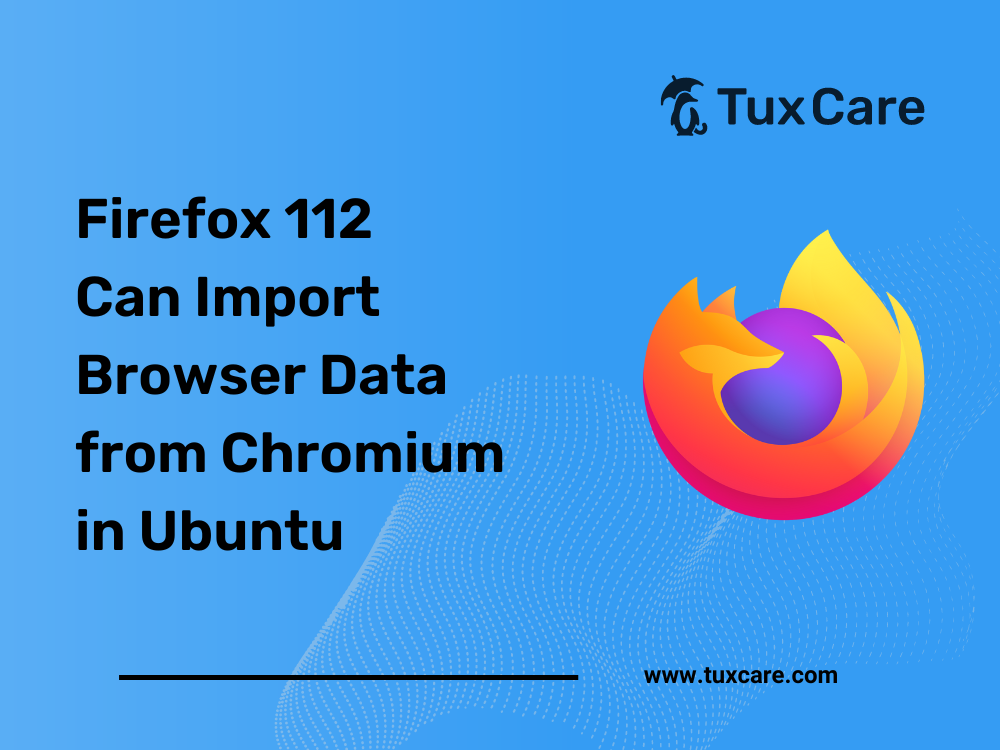 Article Name
Firefox 112 Can Import Browser Data from Chromium in Ubuntu
Description
Firefox 112 now allows Ubuntu users to import their browser data from Chromium and is available for public beta testing.
Author
Rohan Timalsina
Publisher Name
TuxCare
Publisher Logo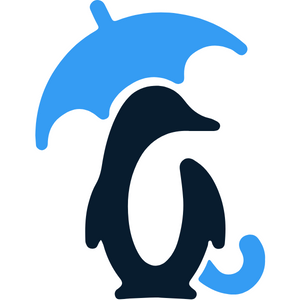 Looking to automate vulnerability patching without kernel reboots, system downtime, or scheduled maintenance windows?