Former TikTok employee claims company's data protection plan is flawed
A former TikTok risk manager has met with congressional investigators to express his concerns that the company's plan for protecting user data in the United States is deeply flawed, pointing to evidence that could inflame lawmakers' suspicion of the app at a time when many are considering a nationwide ban.
According to the whistleblower, Project Texas, the social network's plan to protect the data of American users, has major flaws. He also claims that the $1.5 billion initiative will still allow TikTok to connect to Toutiao, a well-known Chinese news app owned by ByteDance. This link could theoretically give China access to US data. According to him, a truly secure approach would necessitate a "complete re-engineering" of the service's infrastructure.
These allegations come just days after another whistleblower raised concerns about TikTok's user controls in the United States. The comments, taken together, could fuel what appears to be growing bipartisan support for a full-fledged nationwide TikTok ban.
According to the whistleblower, he worked for the company for about six months as a risk manager and head of a unit in the Safety Operations team until early 2022. He claims he was in charge of monitoring which employees had access to specific tools and user data as part of his responsibilities. He claims he was fired from his job after raising concerns about data privacy. Although he left TikTok before the Project Texas policy was finalized, he claims to have seen enough evidence to suggest that the measures put in place to address US regulators' concerns about Chinese employees viewing US user data were insufficient.
His claims fuel rumours that TikTok's video-recommendation algorithm and user data could be manipulated for propaganda or espionage. The US government has not shared evidence that the Chinese government has accessed TikTok's data or code.
The former employee, who requested anonymity due to fear of retaliation, informed lawmakers that Project Texas is insufficient and that fully securing Americans' data would necessitate a "complete overhaul" of TikTok's operations. As proof, he provided The Post with a code excerpt demonstrating TikTok's ability to integrate with systems associated with Toutiao, a Chinese news app owned by ByteDance. This connection, he claims, could allow for covert meddling in the US data stream.
The sources for this piece include an article in Gizmodo.
Summary
Article Name
Former TikTok worker says company's data protection plan flawed
Description
TuxCare helps organizations take care of support, maintenance, & security for Enterprise Linux systems.
Author
Obanla Opeyemi
Publisher Name
TuxCare
Publisher Logo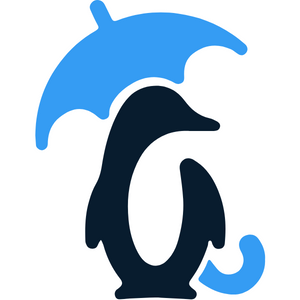 Looking to automate vulnerability patching without kernel reboots, system downtime, or scheduled maintenance windows?
Become a TuxCare Guest Writer