GNOME 44 is Finally Here with New Improvements
GNOME 44, code-named "Kuala Lumpur", is officially released and packed with new improvements, eye-catching features, quick settings, accessibility improvements, and more.
GNOME is a widely used open-source desktop environment among Linux users. The new GNOME 44 brings a plethora of new features and enhancements, including a more organized and simplified user interface, improved notifications, and a restyled settings application. The updated Settings app, an improved quick settings menu, and a more streamlined Software app are among the significant improvements.
File Chooser Grid View
Until GNOME 44, the only view available in file chooser dialogs has only been a list view, which is helpful when choosing files based on their names but not so great for choosing files based on their thumbnails. This limitation has received numerous requests from GNOME users throughout the years to add a grid view option to the file chooser.
Now, with GNOME 44, the request has finally been fulfilled. According to the GNOME team, the new grid view has been one of the most well-received modifications in GNOME's history, so they are confident that it will be well-liked.
However, the grid view is currently only available in file choosers that use the GTK4 interface. It is not included in the older file choosers that use the GTK3 interface.
Accessibility
The accessibility settings in GNOME have undergone a redesign in this latest update. To enhance the user experience, the various sections of settings have been separated into distinct categories for improved navigation. Furthermore, individual settings have been revamped with more clarity and consistency with other settings to ensure a seamless experience. Additionally, several settings have received descriptions to further improve accessibility.
Along with the redesign of GNOME's accessibility settings in version 44, several new features have been introduced:
A setting for over-amplification which allows users to increase the volume beyond the typical maximum limit.
An option under Typing has been introduced that enables accessibility features via keyboard commands.
A test area is now added for the cursor blinking setting.
The Seeing section now contains a new setting that makes scrollbars always visible.
Sound
GNOME's sound settings have also been improved since its previous release, making it much easier to use. The volume level control has been separated into its own window, making it easier to access frequently used output and input controls.
The alert sound may now be turned off, and a new alert sound window allows for easy browsing of available sounds. The sound test window has been updated with a more appealing interface, eliminating scaling problems, especially when there are many outputs.
Other enhancements to the sound settings include new volume indicators and an improved presentation of missing devices, resulting in a more polished user experience.
Streamlined Software
The Software app in GNOME now provides a quicker and more seamless user experience. You can browse pages for each software category without as many interruptions as they are presented more swiftly. Additionally, page reloading has been reduced to further enhance the user experience.
Moreover, it also provides improved support for next-generation software formats. Flatpak runtimes are automatically removed when not in use to free up disk space, while image-based OS updates now offer progress information and descriptions.
Software version 44 also features a number of UI improvements, including more attractive reviews and error messages.
Files Improvements
The latest release of GNOME includes a set of improvements for the Files app, including the reintroduction of the "expanded folders in list view" features, which was lost when Files was changed to GTK4.
This feature is now made available again in GNOME 44, allowing users to view folder content without going inside it. It can be handy when browsing through nested directories quickly.
Tabs in Files now offer additional options, including the ability to move them to new windows, and the ability to drag items onto tabs for easier file management. Finally, the number of grid view sizes in Files has been expanded, providing users with more flexibility in how they view and organize their files.
More Settings Improvements
Along with the redesigned settings panels, GNOME 44 also includes several smaller yet notable improvements in the Settings app. They consist of:
An option to share a Wi-Fi password using a QR code in the Wi-Fi settings.
The kernel and firmware versions are now listed in the About section.
Thunderbolt settings will only be displayed when Thunderbolt hardware is detected.
Wireguard VPNs can now be added and configured in the Network Settings.
Check the announcement blog for additional information on other improvements.
Conclusion
The software by GNOME is free Free Software, and all the code is available to download. Also, users are free to modify and redistribute it as per the respective licenses. It is recommended to wait for official packages provided by your distribution for the installation. Popular distributions will make GNOME 44 available soon, and some have already included the new GNOME in the development versions. Additionally, users can try the GNOME OS image through the Boxes app as a virtual machine.
Source: GNOME Release Notes.
Summary
Article Name
GNOME 44 is Finally Here with New Improvements
Description
GNOME 44 is finally released with a plethora of new features and improvements that present a more organized and simplified user interface.
Author
Rohan Timalsina
Publisher Name
TuxCare
Publisher Logo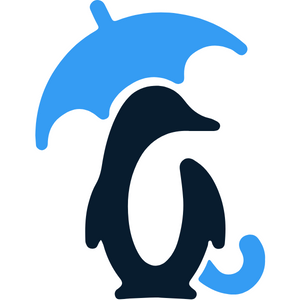 Looking to automate vulnerability patching without kernel reboots, system downtime, or scheduled maintenance windows?
Become a TuxCare Guest Writer