GNU Linux-Libre 6.3 Kernel Released
GNU Linux-Libre 6.3 kernel is now publicly available, allowing users to have 100% freedom for their Linux systems. Linux 6.3 introduced several new wireless drivers, including ath12k, which supports Qualcomm WiFi 7 hardware. However, like most WiFi drivers, ath12k-backed hardware requires firmware support for the operation. Moreover, Linux 6.3 includes two additional drivers – the aw88395 driver for the Awinic AW88395 audio amplifier and the peb2466 driver for the Infineon PEB2466 quad PCM codec.
GNU Linux-libre 6.3 Cleans Up
GNU Linux-libre 6.3 is based on the latest Linux kernel 6.3 and has cleaned up the new addition: ath12k, aw88395, and peb2466 drivers, as well as the devicetree files for AArch64 qcom devices. Additionally, it adjusts the kernel for various new changes that have been introduced in the AMDGPU, R-Car xHCI, and qcom-q6v5-pas drivers, un-deprecates the sp8870 and av7110 drivers, Budget DVB cards, and removes the MGA, R128, tm6000, cpia2, and r8188eu drivers.
The GNU Linux-libre 6.3 kernel has received changes for the reformatting documentation files that suggested blobs. Other adjustments are available for drivers that were moved into drivers/accel/, wording changes in upstream build scripts, and separate precompiled BPF files.
Furthermore, a fix for the deblobbed Intel i915 video driver has been included. The BPF precompiled iterator files in the GNU Linux-libre 6.3 kernel now have both big- and little-endian versions, which are created from the same provided sources. Apart from these modifications, this kernel includes all the new features and enhancements that are present in the upstream Linux 6.3 series.
Since the GNU Linux-libre kernel is not provided as the upstream kernel, it means it is aimed at those who seek complete freedom for their GNU/Linux computers and software freedom enthusiasts. The latest version is available to download now from the official website and the ready-to-use binary packages for Debian-based (DEB) and Red Hat-based (RPM) are also available.
The sources for this article include a story from 9to5Linux.
Summary
Article Name
GNU Linux-Libre 6.3 Kernel Released
Description
GNU Linux-libre 6.3 is based on the latest Linux kernel 6.3 and is now publicly available. Learn more to know about new modifications.
Author
Rohan Timalsina
Publisher Name
TuxCare
Publisher Logo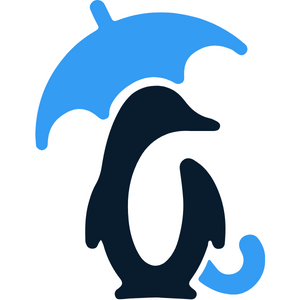 Looking to automate vulnerability patching without kernel reboots, system downtime, or scheduled maintenance windows?
Become a TuxCare Guest Writer