Is 2023 Shaping Up to Be an Unusual Year for CIOs?
If you're employed at the C-level, you're hired to deal with challenges and… well, every year is going to be challenging.
That said, sometimes these challenges are unique. We think 2023 is shaping up to be an unusual year for CIOs – but how tough is it going to be and what can CIOs and IT teams do to stay ahead of what's coming in 2023? Read on to find out.
CIOs Challenges Are Mounting…
Cybersecurity will be a top priority for CIOs in 2023, just as in every year before – but what's driving the concern about cybersecurity this year?
Free, open access to AI tech such as large language models (LLMs) is empowering threat actors with more advanced tools than ever before. LLMs make it much easier to churn out fresh malware and enable threat actors to deliver phishing emails that are more convincing than ever before.
For CIOs, this means countering the threat by automating defenses wherever possible, increasing user awareness to combat email-based attacks and social engineering, and partnering with cutting-edge vendors for their security operations.
However, AI presents another challenge for CIOs and IT teams: how to make the best of a powerful new set of tools even though the use cases (and the risks) are still emerging. And it is a race.
Yes, there are some out-of-the-box AI solutions that have changed the economics of technology already, making it easier and faster to deploy IT at scale. But it's the novel use cases that are emerging following the wide release of ChatGPT that could really deliver a competitive advantage.
Arguably, in 2023, CIOs are under a unique kind of pressure: finding use cases for a poorly understood technology – because, if they don't, they risk that their organizations fall behind in the race to maximize AI in the enterprise environment.
…So CIOs Need More Money for….
Cybersecurity. Gartner is predicting that cybersecurity spend will reach $260bn p.a. by 2026, thanks to double-digit annual growth. After all, the greater the threat, the more costly the defense. It can be frustrating that so much of CIOs' resources are sucked up by something unproductive, but the implications of suboptimal cybersecurity defense are unattractive too.
Experimenting with new technologies also competes for resources. CIOs need to fund experiments with new tools, such as discovering what the latest AI-powered tools can do.
CIOs also need to digest the previous phases of digital transformation. After the pandemic-induced rush to digital processes, organizations are pausing to assess their previous investments and optimize the outcome – looking to see whether these programs function as planned.
Customer experience continues to be a crucial area, as emerging technologies provide opportunities – while customer expectations grow. CIOs will need to experiment to incorporate generative AI models into their operations to meet customer expectations and see where virtual reality offers opportunities. These experiments will, at first, consume valuable resources without a clear payoff.
…But Resources Are Dwindling
Cost inflation is putting a damper on available resources for CIOs – even as expectations are growing. While budgets are set to be maintained even in the face of a possible recession, CIOs are finding that they simply have less money to spend because budget increases are below inflation.
It's not just headline inflation that's proving to be a challenge. Post-pandemic supply chain issues are still persisting, which leads to component shortages – so essential tools like networking gear are particularly difficult to source (though usually available at the right price).
Even with all the cash in the world, IT investment benefit is limited if there are critical skills shortages. As layoffs continue, talent constraints may seem to be easing, but it's easing from a very tight base, and new needs are emerging alongside fast-evolving technology.
The net result is that organizations are nonetheless struggling to recruit: a ManpowerGroup survey found that four in five companies hiring for IT positions are finding it tough to fill the positions. So in some ways, innovation delivery is outpacing the ability to train or find people with new skills.
Balancing Between Spend and Pause
CIOs are therefore faced with the challenge of supporting growth initiatives while reducing operational costs, all in the middle of an uncertain economy.
One option is to trim costs where possible so that there are more resources left for everything else. Yet some things can't be trimmed: security and cloud rationalization will be among the top spend priorities, alongside a need to finance efforts to address technical debt.
Driving value through new projects is going to really matter in 2023. According to IDC, by 2026, 75% of CIOs are expected to deal with skill shortages, labor needs, and tasks that exceed human capabilities through fresh projects that extensively incorporate intelligence and automated technologies into critical systems.
But pausing on some projects may also be key. CIOs will need to rebalance their project portfolios and invest only in the most profitable business models.
How Should CIOs and IT Teams Handle 2023?
So here's the rub – 2023 is gearing up to be an unusual year for CIOs. In our view, the key thing that CIOs will need to get right in 2023 is this: judge carefully where opportunities and risks lie, and equally carefully balance the focus on spending where it matters vs. pausing projects that can wait.
This isn't such an unusual task for CIOs. It's part and parcel of what they do. It's just that, in a unique year in the technology world, crafting a path that identifies opportunities and optimizes limited resources is more important than before.
Summary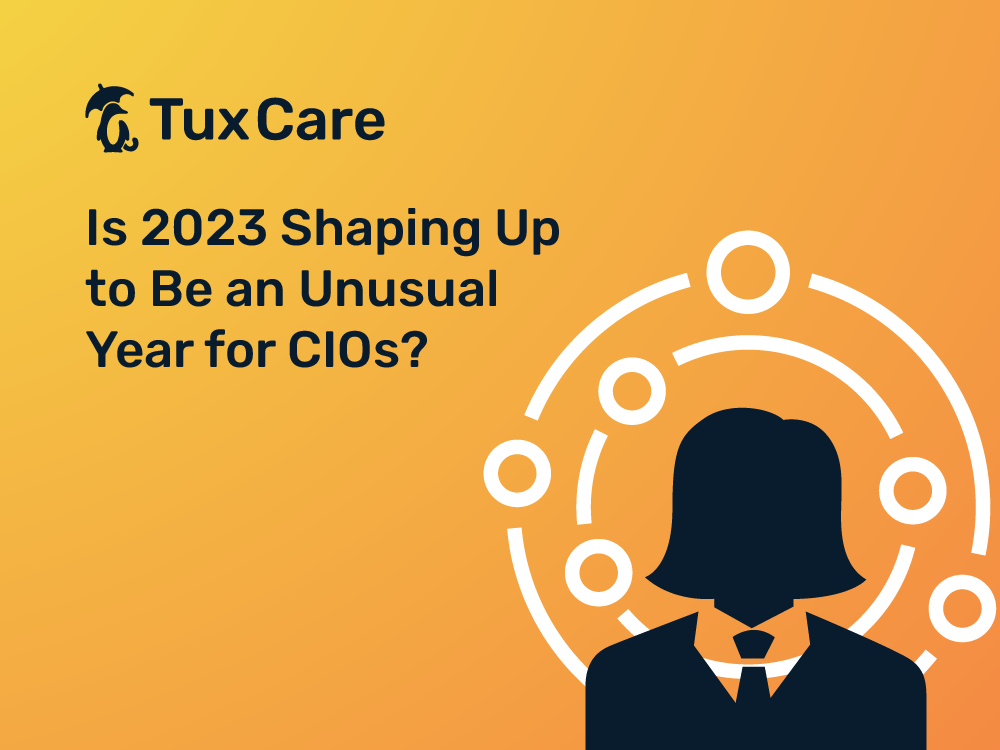 Article Name
Is 2023 Shaping Up to Be an Unusual Year for CIOs?
Description
Is 2023 shaping up to be an unusual year for CIOs? Read on to find out why cybersecurity and AI present new challenges and how to handle them.
Author
Stephan Venter
Publisher Name
TuxCare
Publisher Logo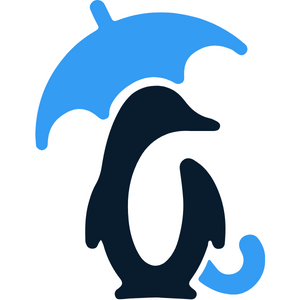 Looking to automate vulnerability patching without kernel reboots, system downtime, or scheduled maintenance windows?
Become a TuxCare Guest Writer