KDE Gear 23.04 Officially Released with New Updates
You may be familiar with the KDE desktop environment and the many software applications that are available through the KDE community. On April 20th, the KDE Project announced the release of KDE Gear 23.04 as a major new release of this open-source software suite for the KDE Plasma desktop environment. This version comes with new applications, new features, and significant improvements.
KDE Gear 23.04: What's New?
The Dolphin file manager receives much-needed updates with KDE Gear 23.04, including the ability to customize how the Details view displays permissions, support for browsing Apple iOS devices using the native afc:// protocol, the ability to use superuser mode, and support for displaying the number of pages in a document's metadata display.
The Gwenview image viewer has been improved for the Plasma Wayland session to enable users to zoom in and zoom out on images using touchpad pinch gestures, to prevent screen sleep and locking during a slideshow, to rotate images more reliably, and to zoom smoothly when using ctrl+scroll on a touchpad.
The Okular document viewer now comes with a redesigned toolbar that shows the view mode menu and the zoom and view buttons on the left side, while the tools are on the right side support for relocating the sidebar to either side of the window or turning it into a free-floating window, as well as smooth warning when using Ctrl+scroll on a touchpad.
KDE Gear 23.04 also includes the updated Kalendar calendar program, as it now comes with a completely redesigned address book and the ability to define custom reminder times.
The Neochat Matrix client receives updates with a more compact layout and simpler menu, better video controls, a feature to edit a prior message inline within the chat pane, and better keyboard navigation. The Elisa music player also gets a more streamlined look, a tweaked Frequently Played view, creating and opening .pls playlist files, and displays more popular radio stations by default.
Last but not least, KDE Gear 23.04 includes the improved PlasmaYoutube client that enables users to access videos through Invidious, supporting more privacy. Additionally, the Itinerary travel assistant application comes with a complete redesign of the pages displaying travel information.
Conclusion
KDE Gear 23.04 is one of the most exciting releases from KDE in recent years, providing a collection of essential tools for the modern desktop. A complete changelog is available to explore all the updates included in this significant release. For detailed information on KDE Gear 23.04 applications, you can read the announcement post.
The sources for this article include a story from 9to5Linux.com.
Summary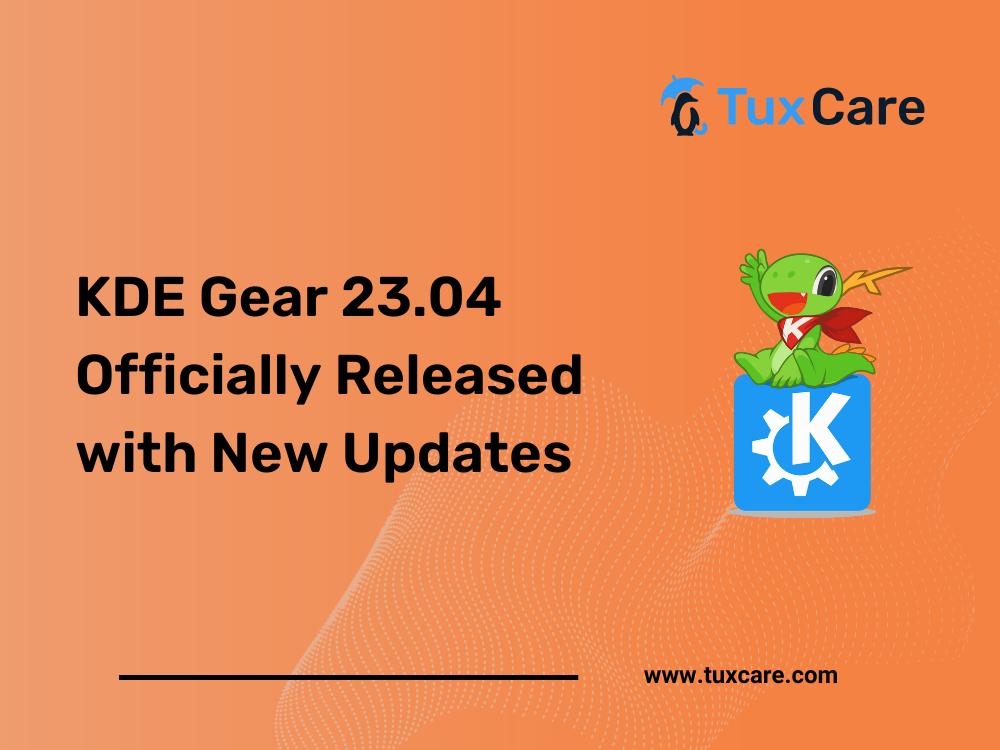 Article Name
KDE Gear 23.04 Officially Released with New Updates
Description
The KDE Project announced the release of KDE Gear 23.04 as a major new release for the KDE Plasma desktop environment.
Author
Rohan Timalsina
Publisher Name
TuxCare
Publisher Logo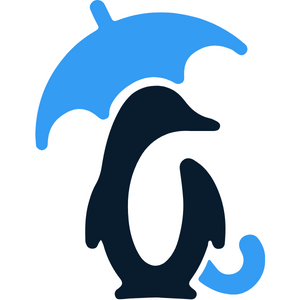 Looking to automate vulnerability patching without kernel reboots, system downtime, or scheduled maintenance windows?
Become a TuxCare Guest Writer