KDE Plasma 6 Will Come with Five New Default Settings
KDE Plasma 6 is in development and will bring numerous exciting updates and new features. Over the past weekend, the KDE Project and TUXEDO Computers collaborated to organize a Plasma 6 sprint event in Germany, where developers focused on improving the next major version of KDE Plasma.
The event resulted in several new features and improvements planned and implemented for the upcoming release, mainly focusing on user interactions with the Plasma 6 desktop.
The KDE community has highlighted various new features and changes in Plasma 6, the next major release of the KDE Plasma desktop environment. Different exciting default settings are set to be introduced in the new KDE Plasma 6, which we will discuss in this blog post.
KDE Plasma 6: Default Settings
Wayland by Default
The Wayland will be the default option in the KDE Plasma 6. And the KDE developers are actively working to resolve all Wayland/NVIDIA problems before releasing a stable version of Plasma 6 to the public. Since the X11 option will not be removed, users can override the default settings and set X11 as default too.
Double Click by Default
Another significant change in Plasma 6 is that users will have to double-click to open files/folders by default rather than a single click. This is expected to improve the user experience of new users coming from other platforms.
Floating Panel by Default
The floating panel will be included in the default appearance of KDE Plasma to provide users with a fresh experience right out of the box. Previously, the introduction of the floating panel in KDE Plasma had a mixed reception among the user base. Although Windows 11 appeared to have copied (or perhaps drew inspiration from) KDE for the floating panel, this feature was optional in KDE Plasma.
New Task Switcher
This new release will introduce a new default task switcher feature named the "Thumbnail Grid". This feature is intended to eliminate the need for vertical scrolling, even when multiple windows are open. Additionally, the design focuses on enhancing the user experience, which mainly navigates through app icons rather than thumbnails or text. These changes will lead to a more efficient and visually appealing user workflow.
Accent-color-tinted header area
During the time of Plasma 5, the team opted for the Breeze Light color scheme as the default setting. Despite its popularity, there was persistent criticism regarding the difficulty of distinguishing the active window at a glance. For instance, the windows borders appear identical in both active and inactive modes, making it challenging to differentiate between them.
To tackle this problem, the team has come up with a solution. They have decided to add a light tint to the header area using the user's current accent color or the selection color from the current color scheme. This subtle addition of color will make the active window more noticeable without overwhelming the overall visual experience.
Conclusion
KDE Plasma 6 will be a major first release with improved default settings, Wayland support, and refined color scheme. For KDE Plasma 6, the team plans to adopt a slower release schedule compared to earlier versions, with only two releases per year once. To accommodate this, it will have a longer beta period, which may include weekly updates to the beta version. As of now, there is no release schedule for Plasma 6, but a testing copy will be available soon.
The sources for this article include a story from It's FOSS News.
Summary
Article Name
KDE Plasma 6 Will Come with Five New Default Settings
Description
KDE Plasma 6 is in the development phase and is expected to bring numerous exciting updates and new features.
Author
Rohan Timalsina
Publisher Name
TuxCare
Publisher Logo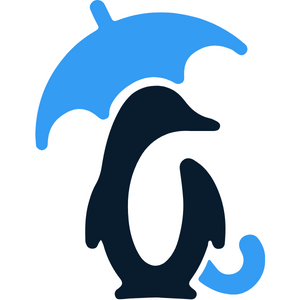 Looking to automate vulnerability patching without kernel reboots, system downtime, or scheduled maintenance windows?
Become a TuxCare Guest Writer