KDE releases Plasma 5.27 and GNOME 44 enters beta
KDE Plasma is a popular desktop environment that allows users to interact with their computers through a graphical interface. It is widely used on Linux-based operating systems but is also available on other platforms such as Windows and macOS. Plasma is KDE's flagship product that offers a highly customizable and feature-rich desktop environment.
KDE Plasma 5.27 has arrived with some new and exciting features. This is the latest Long Term Support version of KDE plasma which is expected to be the final release in the 5.x series. Eventually, Plasma 5 will be replaced by Plasma 6 which is based on the new Qt6 libraries.
Let's have a closer look at what Plasma 5.27 brings to your desktop.
KDE Plasma 5.27: New Improvements
The most noticeable addition is the user-friendly welcome wizard that greets users upon their first use and assists them in configuring their desktops. It offers assistance with connecting to the internet, discovering features of Plasma, customizing settings, and installing additional software.
Discover is Plasma's software manager. It now has a brand-new design and improved searching. In addition, Discover now enables system updates to be carried out directly from the desktop for Valve's Steam Deck gaming console. Additional upgrades have been made to numerous existing features.
The Krunner search tool has been enhanced with a more relevant ranking of search results and expanded search capabilities. Now, it includes a full desktop search, word definitions, converting units, currency exchange rates, timezones, a calculator, and the ability to perform a web search when no local results are found.
Plasma offers a delightful user experience with its desktop-integrated tools, known as widgets. These handy widgets are improved with more functionality to cover a wider range of needs. For instance, the Digital Clock now includes the Hebrew calendar in its calendar view. Similarly, the Media Player widget is now touch-sensitive, enabling you to adjust the volume and playback position by merely swiping up and down or left and right, respectively.
If you want to read detailed information about changes on Plasma 5.27, a full changelog is available here. As usual, there are a number of bug fixes and minor updates to various packages.
Since KDE Plasma 5.27 is an LTS release, it will gradually become available on all KDE-based distributions. One of the initial distributions to implement it is the latest KaOS 2023.2 and the new version of TUXEDO OS 2. Both have included KDE Plasma 5.27 and Linux kernel version 6.1, the latest LTS version.
GNOME 44 enters beta
GNOME 44 is scheduled to be released on March 22, 2023. It will be included in both Ubuntu 23.04 and the upcoming Fedora 38. As of now, GNOME 44 goes into the beta phase and has received some changes.
The Epiphany web browser now runs on the latest Gtk4 port. Finally, the file picker features image previews that have been requested for a long time by users. Improvements have also been made to the background app monitoring.
The accessibility features in the Settings app are redesigned and sorted by sense: Seeing, Hearing, Typing, and more. Additionally, the About page now displays the system firmware version. The GNOME Files app has undergone some significant updates. When GNOME 3 was first released, the app previously known as Nautilus was pruned and lost many features.
However, with this new update, the file manager is now receiving new features. A new expandable folder view has been implemented, similar to Mac-style spinners on folders in list view, enabling users to explore and navigate the directory tree. It is now possible to copy images from other programs and paste them directly into files to create a new file. Additionally, tab management has been improved with a new option to close all other tabs.
The sources for this article include a story from TheRegister.
Summary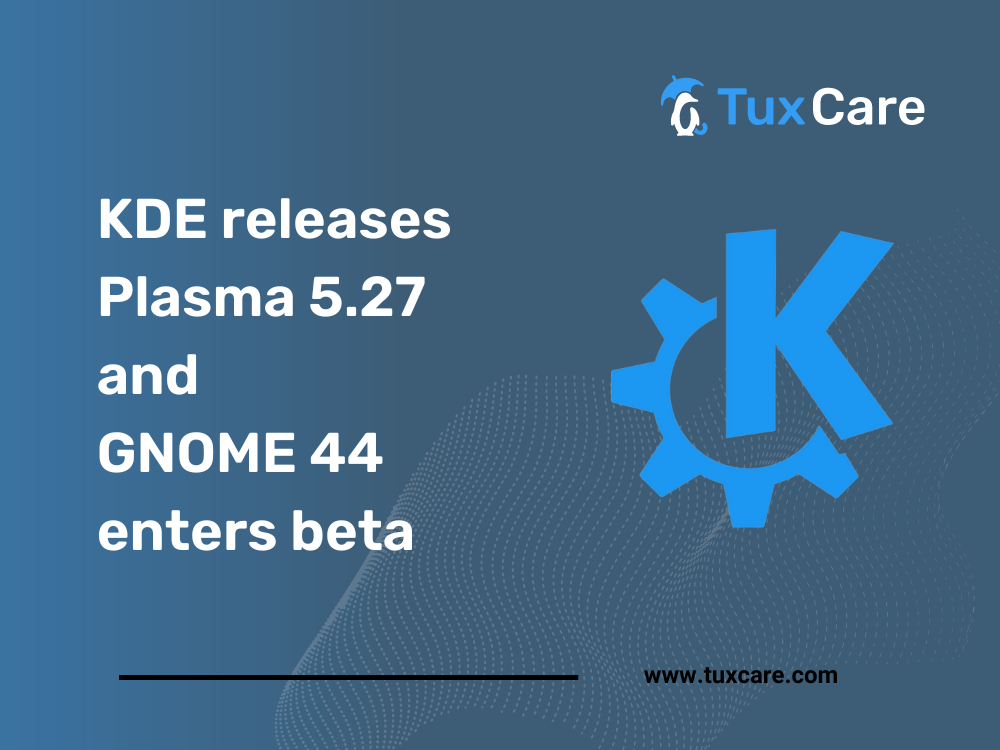 Article Name
KDE releases Plasma 5.27 and GNOME 44 enters beta
Description
KDE releases Plasma 5.27 with some new and exciting features and GNOME 44 enters the beta phase. Read for more information.
Author
Rohan Timalsina
Publisher Name
TuxCare
Publisher Logo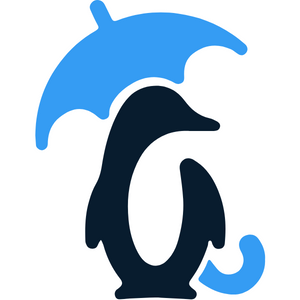 Looking to automate vulnerability patching without kernel reboots, system downtime, or scheduled maintenance windows?
Become a TuxCare Guest Writer