LoongArch 'Loong64' Architecture Added to Debian Ports
In addition to the latest RISC-V entry to Debian's official architecture, Debian is now welcoming the LoongArch' Loong64' CPU architecture and plans to fully support it in Debian 13. By adding LoongArch "Loong64" as a new Debian Port, the Debian team has made a big step in diversifying its selection of CPU architectures.
The LoongArch CPU design, created by a company called Loongson from China, has become popular in the world of open-source technology. It is based on another type of architecture called MIPS64 and was inspired by RISC-V. LoongArch has received attention because it's well-supported in open-source projects, works with important software tools, and gets special help in the Linux system and other open-source projects.
Support for LongArch has been included in the main compilers, the Linux kernel continues to receive support, and other parts of the open-source ecosystem are enabled. Around 200 packages make up the Debian LoongArch initial bootstrap, and work is currently being done to make it self-hosting. Debian intends to start running Debian package builds on actual LoongArch CPU hardware hosted at Loongson as soon as the self-hosting milestone is reached.
Final Words
Once everything is ready, Debian will use real LoongArch computer hardware to build and test programs. This is a big step forward for LoongArch and for the people who want to use it with Debian. Debian's work with CPUs like RISC-V and LoongArch shows that they want to try new things and make the computer world more varied. With different types of CPUs available in Debian, people who use Linux will have more choices and exciting new options for their computers.
By extending support for more CPU architectures, Debian shows its dedication to accepting innovation and promoting a varied ecosystem. The Linux community can anticipate a future characterized by greater adaptability and opportunities in the field of computing now that both RISC-V and LoongArch have found their places in Debian's portfolio.
The sources for this article include a story from DebugPointNews.
Summary
Article Name
LoongArch 'Loong64' Architecture Added to Debian Ports
Description
The LoongArch 'Loong64' architecture joins as a new CPU architecture alongside RISC-V. Learn about this exciting addition to Debian Ports.
Author
Rohan Timalsina
Publisher Name
TuxCare
Publisher Logo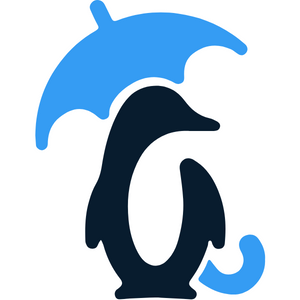 Looking to automate vulnerability patching without kernel reboots, system downtime, or scheduled maintenance windows?
Become a TuxCare Guest Writer