Content Table

Join Our Popular Newsletter
Join 4,500+ Linux & Open Source Professionals!
2x a month. No spam.
Linux Kernel Networking Drivers Development Affected by Russian Sanctions
The sanctions imposed on the Russian government and its defense industry have caused some interesting issues in the open-source community. The conflict between Russia and Ukraine has led the US and other western governments to sanction the Russian government.
Enforcing sanctions in community-driven open-source projects can be more difficult because many developers use pseudonyms and do not disclose affiliations with governments, companies, or physical locations. Furthermore, there are typically no financial transactions or formal agreements between sanctioned entities and open-source projects.
Russian Sanctions Impact on Open-source
Sanctions against Russian organizations have created a new challenge in the open-source community: blocking Linux networking patches by developers connected to Baikal Electronics, a Russian company specializing in domestic CPUs based on MIPS and ARM processors.
Baikal Electronics' former parent company, T-Platforms, has been under US sanctions since 2013. Several governments have directly sanctioned Baikal Electronics since last year due to concerns that its microprocessors could end up in Russian military equipment.
One Phoronix reader noticed a series of patches submitted recently to address issues with the STMMAC networking driver. This networking driver is used by some hardware from Baikal Electronics as well as other companies licensed by Synopsys.
Although the patch series was intended to provide basic fixes for the Ethernet driver, it has been blocked with the following message from Linux networking maintainer Jakub.
"We don't feel comfortable accepting patches from or relating to hardware produced by your organization.
Please withhold networking contributions until further notice."
The blocking of patches from this particular developer or organization appears to be done on a case-by-case basis by the subsystem maintainer. Searching for other commits mentioning "baikal", including those from the same developer, found that patches were accepted upstream last four months ago.
Over the past year, dozens of patches affecting PCI, the DMA engine, and specific Baikal-T1 drivers have been incorporated into the mainline Linux kernel. Therefore, it seems that blocking these specific patches does not indicate a complete ban on contributions from the developer or organization.
Final Words
The networking subsystem in the Linux kernel is responsible for managing all networking aspects, ranging from low-level device drivers to high-level protocols. At this time, there has not been any additional discussion regarding the matter, but it appears that contributions from or related to Baikal are not currently being accepted for Linux networking code.
It is important to note that the patch series in question is not specific to Baikal, but rather addresses fixes for a Synopsys networking driver that is utilized by multiple organizations across different hardware platforms.
The Linux kernel is an open-source project, and anyone can contribute to its development. It remains to be seen how long these sanctions will last and what their long-term impact will be on the development of the Linux kernel networking drivers.
The sources for this article include a story from Phoronix.
Summary
Article Name
Linux Networking Drivers Development Affected by Sanctions
Description
The sanctions imposed on the Russian government and its defense industry have caused some interesting issues in the open-source community.
Author
Rohan Timalsina
Publisher Name
TuxCare
Publisher Logo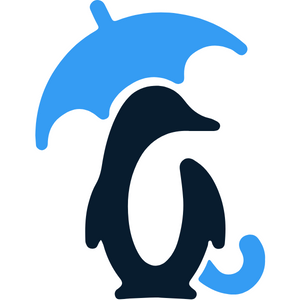 Looking to automate vulnerability patching without kernel reboots, system downtime, or scheduled maintenance windows?