Content Table

Join Our Popular Newsletter
Join 4,500+ Linux & Open Source Professionals!
2x a month. No spam.
Raspberry PI OS Gets Updated with Linux Kernel 6.1
A new version of the Raspberry Pi OS for Raspberry Pi devices was recently made available by the Raspberry Pi Foundation. It includes updated applications, bug fixes, and significant improvements in performance.
The kernel upgrade from long-term supported Linux 5.15 LTS to long-term supported Linux 6.1 LTS is the main change in this recent Raspberry Pi OS release. This might result in improved performance for Raspberry computers.
Raspberry PI OS: New Updates
Along with the updated kernel, several applications have also received updates in this new release of Raspberry Pi OS. The most significant one is Chromium 113, which is the default browser on Raspberry Pi OS. In addition, Chromium 113 now offers WebGPU support by default, which may enhance the performance of web apps and the overall browsing experience.
Other updates include Raspberry Pi Imager 1.7.4, RealVNC Viewer 7.0.1048981, RealVNC Server 7.0.1.49073, Mathematica 13.2.1, and Matlab 23.1.0.
Furthermore, this release features an updated VLC hardware acceleration patch that should provide better performance when playing video files. The libcamera library also comes with improvements in IMX296 sensor tuning, generalized statistics handling, and a fix for an overflow issue that could cause incorrect calculations in the AGC algorithm.
Whereas, the libcamera apps updates include improved thumbnail rendering, handling audio resampling and encoding using the libav library, and the performance of the Qt preview window rendering. Additionally, it introduces support for 16-bit Bayer in the DNG writer and a fix for encoder lockup when the framerate is 0.
The picamera2 also receives several improvements and bug fixes in this release. The library now includes an MJPEG servers example that uses the hardware MJPEG encoder and an example that shows a preview from two cameras in a single Qt app. The updated H.264 encoder now accepts frame time intervals for SPS headers, advertise the correct profile/level, and supports a constant quality parameter. New Exif DateTime and DateTimeOriginal tags have also been added to the library.
Bug Fixes
Several bug fixes include:
An occasional segfault in the CPU temperature plugin
X server crash when changing the screen orientation
X server DPMS is not working
Conclusion
To summarize, the Raspberry Pi OS 2023-05-03 release comes with Linux 6.1 LTS kernel, various bug fixes, updated chromium, updated RealVNC server and viewer, updated libcamera, updated picamera2, and several other applications. The complete change is available on the official release notes.
Summary
Article Name
Raspberry PI OS Gets Updated with Linux Kernel 6.1
Description
A new version of Raspberry Pi OS is released with Linux kernel 6.1, updated apps, bug fixes, and significant improvements in performance.
Author
Rohan Timalsina
Publisher Name
TuxCare
Publisher Logo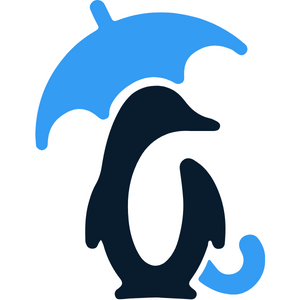 Looking to automate vulnerability patching without kernel reboots, system downtime, or scheduled maintenance windows?