RSA Conference 2020: What not to miss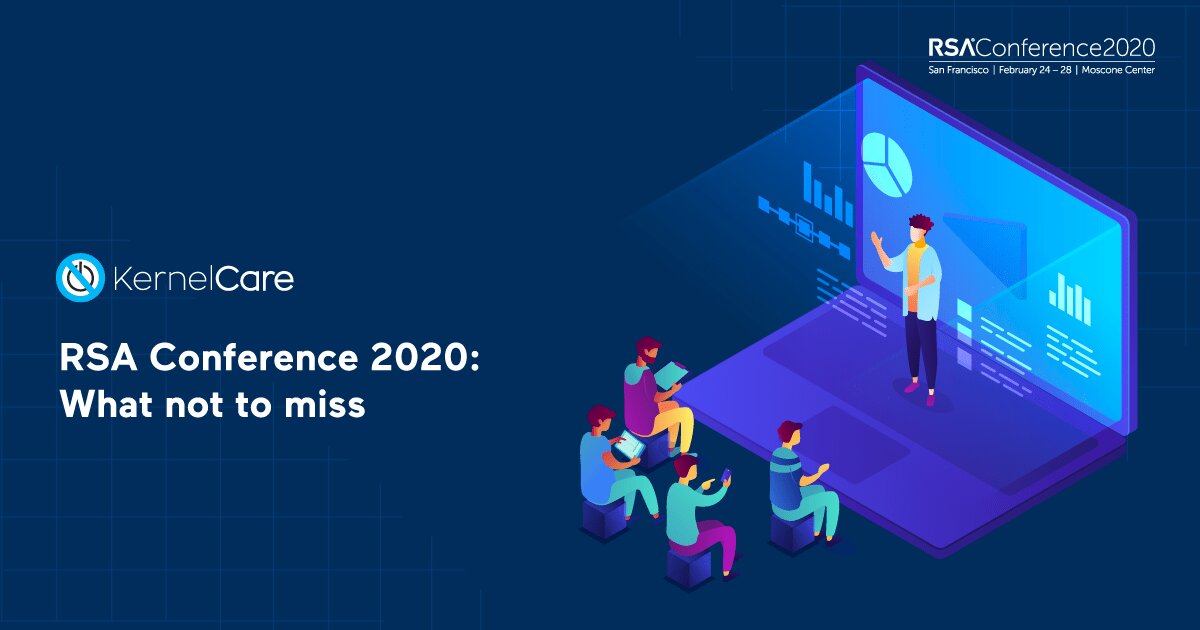 KernelCare will be at this year's RSA Conference 2020 USA, in San Francisco's Moscone Center, from 24 to 28 February 2020. We look forward to seeing you at Booth #6279 in the North Expo.
This year's session is titled:
"Enabling Compliance with Faster Patch Management"
Read the article based on the session.
Igor Seletskiy, KernelCare's CEO, will be in Moscone South on Thursday, February 27, 11:00–11:20, where he'll discuss how KernelCare helps organizations with their compliance needs.
But there are many other great sessions to see. Here's a short list of those that have piqued our interest.
Hacking for Cash: Three Case Studies on Monetizing Vulnerabilities
Ben Shimol, Director of Cybersecurity for Varonis, will show us three real-world examples of where a hacked enterprise became a hacker's personal ATM.
Hacking Exposed: Global Threat Brief
CrowdStrike's Dmitri Alperovitch, George Kurtz and Elia Zaitsev give us an overview of the global threat landscape as they see it, covering the latest activities of state-sponsored and criminal hacking groups.
AI Security Engineering—Modeling/Detecting/Mitigating New Vulnerabilities
Microsoft staffers Andrew Marshall, Jugal Parikh and Raul Rojas bring us insight into how to detect and defend against the increasing use by hackers of advanced attack methods, such as AI and machine learning.
Measuring Vulnerability Remediation Strategies with Real-World Data
Dr. Wade Baker and Dr. Benjamin Edwards of the Cyentia Institute talk about vulnerability management programs, and how data-driven approaches can be used to compare the effectiveness of organizations' practices.
What Really Happens When Hackers Attack Medical Devices
Michael Kijewski, CEO of MedCrypt, examines a case where hackers use medical devices to breach a healthcare delivery organization. His session will include a live hacking demo and code samples.

Looking to automate vulnerability patching without kernel reboots, system downtime, or scheduled maintenance windows?
Become a TuxCare Guest Writer