Content Table

Join Our Popular Newsletter
Join 4,500+ Linux & Open Source Professionals!
2x a month. No spam.
SaveDesktop: An App to Save Your Linux Desktop Settings
SaveDesktop is an open-source application that allows you to store your Linux desktop configuration.
Have you spent hours configuring your Linux desktop to look just the way you want it, with the perfect themes, layout, and custom settings? With SaveDesktop, you can effortlessly save all of your hard work with just one click!
SaveDesktop lets you save your current themes, icons, wallpapers, extensions, and all other desktop settings. This can come in handy if you accidentally mess up your desktop configuration, or if you want to replicate your customized desktop on another machine.
SaveDesktop: Overview
This powerful app has a minimal design and a user-friendly interface. It is easy to use and allows you to save a new configuration or import a previous configuration in just a few clicks.
First, provide the name you want to give for the configuration file so it becomes easy to remember. Then you just need to click on Save configuration and it will automatically save all of your settings.
While saving, a pop-up window with the option to folder where all backups are stored will appear. Backup files are typically .tar.gz files located in a subfolder within the user's Download directory.
If you want to restore the desktop, you need to click the Import saved configuration option and select the appropriate .tar.gz file.
You can copy the backup file(s) to an external storage device and transfer it to another machine. Then restore your desktop settings on another machine using the Import saved configuration option in SaveDesktop and selecting the appropriate tarball file. It's that easy.
SaveDesktop supports the following desktop environments.
GNOME
Xfce
Cinnamon
Budgie
COSMIC (Pop!_OS)
Pantheon
MATE
Installing SaveDesktop
The SaveDesktop application is available to download as a Flatpak package in most Linux systems. First, you will need to have Flatpak enabled on your system. To set up Flatpak, you can follow this guide according to your distro.
Once you complete the above process, run this command to install SaveDesktop on your system.
flatpak install flathub io.github.vikdevelop.SaveDesktop
After the installation, you can search for SaveDesktop and launch it from your start menu or the 'Activities' overview and enjoy the convenience of effortless desktop settings backup and restoration!
If you want to remove SaveDesktop, run this command.
flatpak uninstall --delete-data io.github.vikdevelop.SaveDesktop
To remove any unnecessary runtime libraries, simply use the command flatpak uninstall --unused.
Conclusion
To summarize, SaveDesktop is a cool application that saves your desktop configuration such as icons, themes, settings, wallpaper, and more. It can come in handy when you want to replicate the settings on another machine or restore the setting on the same machine.
The sources for this article include a story from FosTips.
Summary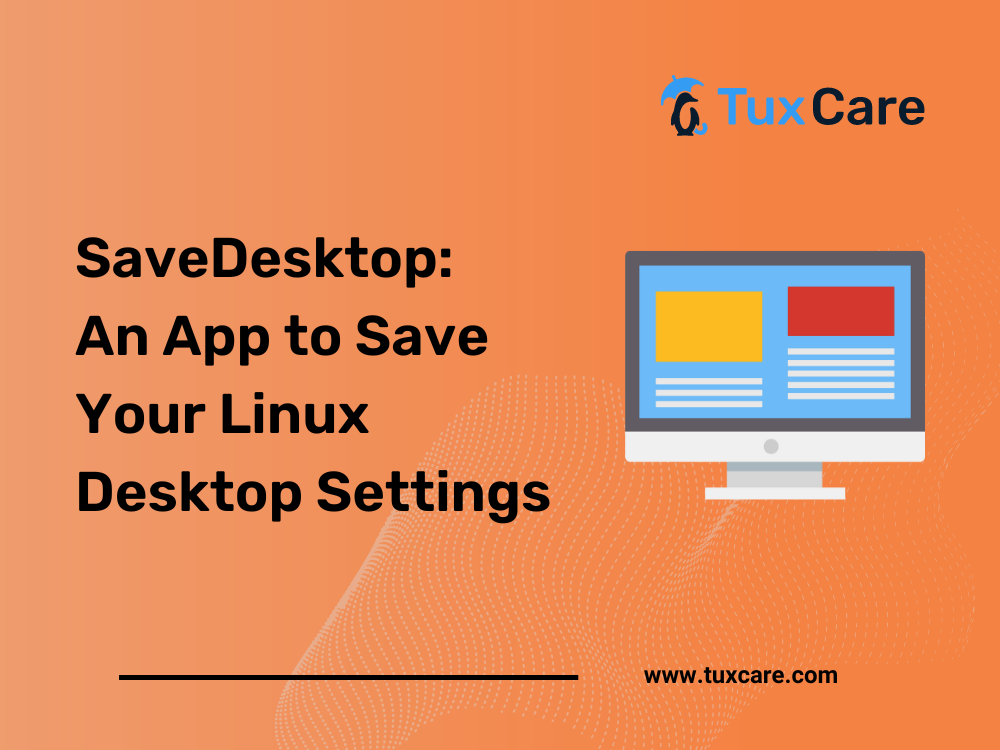 Article Name
SaveDesktop: An App to Save Your Linux Desktop Settings
Description
SaveDesktop is a cool application that saves your desktop configuration such as icons, themes, settings, and much more.
Author
Rohan Timalsina
Publisher Name
TuxCare
Publisher Logo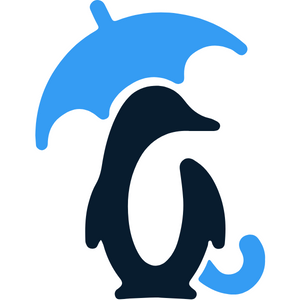 Looking to automate vulnerability patching without kernel reboots, system downtime, or scheduled maintenance windows?