Ubuntu 23.04 "Lunar Lobster": Best Features
Ubuntu 23.04, which is also known as Lunar Lobster, is set to get its final release on April 20, 2023. It is a short-term release and will be supported for 9 months till January 2024.
Ubuntu 23.04 comes with numerous features and improvements, making it a significant release that you should consider upgrading to. Whether you are interested in updated packages, a new installer, wallpapers, and new official flavors Ubuntu 23.04 has something to offer everyone.
It's always interesting to explore the upcoming features, regardless of whether you plan to upgrade or not. So, let's take a closer look at them in this article.
New Installer
A new OS installer built on top of Flutter is available in this latest version of Ubuntu, 23.04. It was previously available with a separate version of Ubuntu 22.10, but it is now a regular feature and looks nicer.
The user interface also receives a contemporary update, with options that are better arranged and more appropriate for different screen sizes. Moreover, before starting the installation, Ubuntu 23.04 now requests the light/dark option.
GNOME 44
The GNOME 44 desktop environment, which adds a ton of new features and improvements is included in Ubuntu 23.04. GNOME 44 has a redesigned settings application, better notifications, and a user interface that is more streamlined and organized.
Moreover, the Quick Setting menu has undergone a number of modifications. For instance, you can now take a screenshot with just one click thanks to the addition of a new shortcut. You may now monitor and control Bluetooth-connected devices as well.
Updates to the lock screen and login window in GNOME 44 include a larger user avatar and small changes to the various elements, such as increased font size of the clock.
Minimal ISO image
Unexpectedly, the Ubuntu team has announced the release of an official minimal ISO image that is less than 200MB in size. This minimal ISO image can be utilized to create personalized versions of Ubuntu Linux, although the daily build ISO for this image has yet to be released at the time of writing.
New Wallpapers
It is customary for a desktop release to come with fresh and appealing wallpapers. In line with this tradition, a wallpaper competition was organized, and the winning entries featuring the "Lunar & Lobster" theme have been chosen as the default wallpapers for this release.
A fresh assortment of community-designed wallpapers that won the wallpaper competition is now available.
Linux Kernel 6.2
Although the daily build copy of Ubuntu 23.04 uses Linux kernel 6.1 for now, it is expected to ship with Linux 6.2 on the final release. Support for hardware, new drivers, and Rust updates is improved in Linux Kernel 6.2.
More Snap
The official Telegram app for desktops is now available as a Snap package in Ubuntu, indicating an increased emphasis on Snap packages.
Additionally, Ubuntu is currently testing a Snap version of the Steam desktop client, which is anticipated to be released by the end of this year. Currently, the Snap desktop client is accessible as native deb and Flatpak packages.
New Applications
As usual, the default application stack of Ubuntu 23.04 has been upgraded. However, there are a few notable changes that you should be aware of.
To begin with, LibreOffice now boasts a fresh look. The LibreOffice team has recently updated the default icon themes, which appear visually appealing on the Ubuntu GNOME desktop environment.
In addition, the included LibreOffice 7.5 version features an enhanced bookmark module for Writer, new number formats in Calc spreadsheets, new table design styles in Impress, and several other improvements.
Ubuntu comes with newer versions of the following applications.
Mozilla Firefox 111
Shotwell image viewer 0.30
Thunderbird 102
LibreOffice 7.5
Remmina 1.4.29
Transmission 3.0
Official Flavors
Starting with the Ubuntu 23.04 release, Ubuntu Cinnamon Remix will no longer remain an unofficial spin. If you have been longing for a Cinnamon edition of Ubuntu, you can now get it as an official flavor.
Furthermore, there is great news for educators and students – starting with the 23.04 release, Edubuntu will launch officially with the 23.04 release. Edubuntu will probably come with a larger ISO file and will likely include all the FOSS software that is relevant to education.
Conclusion
The final release will be available on April 20, 2023, through image servers, authorized mirrors, and the official Ubuntu website. Moreover, users of Ubuntu 22.10 will be able to upgrade to Ubuntu 23.04.
However, if you are eager to try out Ubuntu 23.04 before the official release, you don't have to wait until April 20. The Ubuntu 23.04 Beta is now available from March 30, and daily builds of Ubuntu 23.04 are released every day.
The sources for this article include a story from DebugPoint.
Summary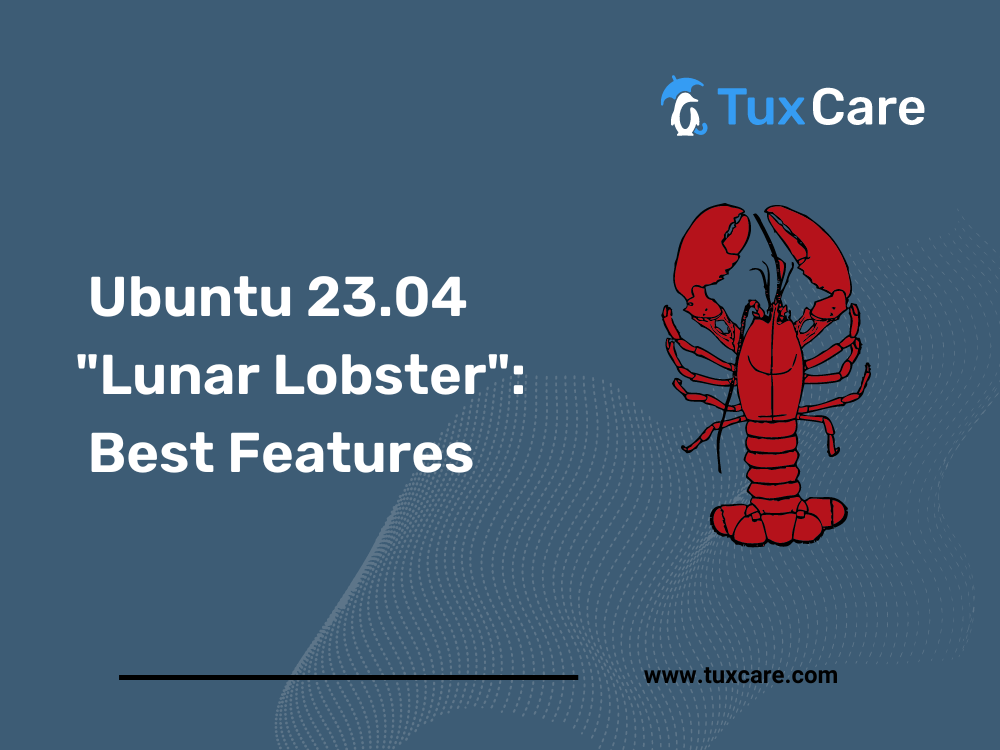 Article Name
Ubuntu 23.04 "Lunar Lobster": Best Features
Description
Ubuntu 23.04 comes with numerous features and improvements, making it a significant release that you should consider upgrading to.
Author
Rohan Timalsina
Publisher Name
TuxCare
Publisher Logo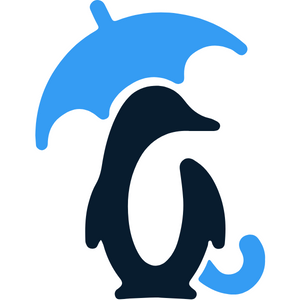 Looking to automate vulnerability patching without kernel reboots, system downtime, or scheduled maintenance windows?
Become a TuxCare Guest Writer