Zoho patches high-severity SQL injection flaw
Zoho says it has patched several ManageEngine products for a newly disclosed high-severity SQL injection flaw.
CVE-2022-47523 is a SQL injection (SQLi) vulnerability in ManageEngine Password Manager Pro, PAM360, and Access Manager Plus that has been patched. The vulnerability exists as a result of incorrect validation of user-supplied input. An attacker could take advantage of this vulnerability by sending a specially crafted request to a vulnerable server.
Zoho claims to have resolved the issue last month by escaping special characters and implementing proper validation. Although the exact nature of the flaw has not been revealed, Zoho's release notes reveal that the flaw was discovered in its internal framework and that it could allow all users to "access the backend database."
An attacker who successfully exploited the vulnerability could run arbitrary queries and read or modify database table entries. While ManageEngine did not assign a CVSSv3 score to the flaw at the time this post was published, they did classify the severity as High and advised customers to update affected products immediately.
Zoho says "given the severity of this vulnerability, customers are strongly advised to upgrade to the latest build of PAM360, Password Manager Pro and Access Manager Plus immediately." "Unfortunately, our team had incorrectly marked the severity of the vulnerability as 'Critical' in one of our advisory posts and stated that the vulnerability could allow unauthenticated access to the database," a Zoho spokesperson told BleepingComputer.
Users are advised to download the most recent upgrade pack for the product in order to upgrade and patch the vulnerability as soon as possible. Then follow the upgrade pack instructions to apply the latest build to the existing product installation.
The update comes after Zoho ManageEngine servers have been repeatedly targeted in recent years, with Desktop Central instances, for example, being hacked and access to breached organizations' networks being sold on hacking forums beginning in July 2020.
State backed hackers used tactics and tooling similar to the Chinese-linked APT27 hacking group to target ManageEngine servers between August and October 2021. Following these widespread attacks, the FBI and CISA issued two joint advisories warning of state-sponsored attackers using ManageEngine bugs to backdoor critical infrastructure organizations' networks.
The sources for this piece include an article in SecurityAffairs.
Summary
Article Name
Zoho patches high-severity SQL injection flaw
Description
Zoho says it has patched several ManageEngine products for a newly disclosed high-severity SQL injection flaw.
Author
Obanla Opeyemi
Publisher Name
TuxCare
Publisher Logo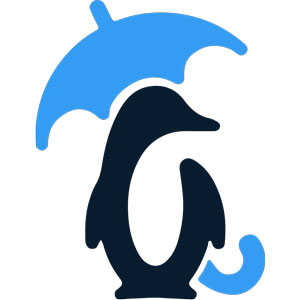 Looking to automate vulnerability patching without kernel reboots, system downtime, or scheduled maintenance windows?
Become a TuxCare Guest Writer