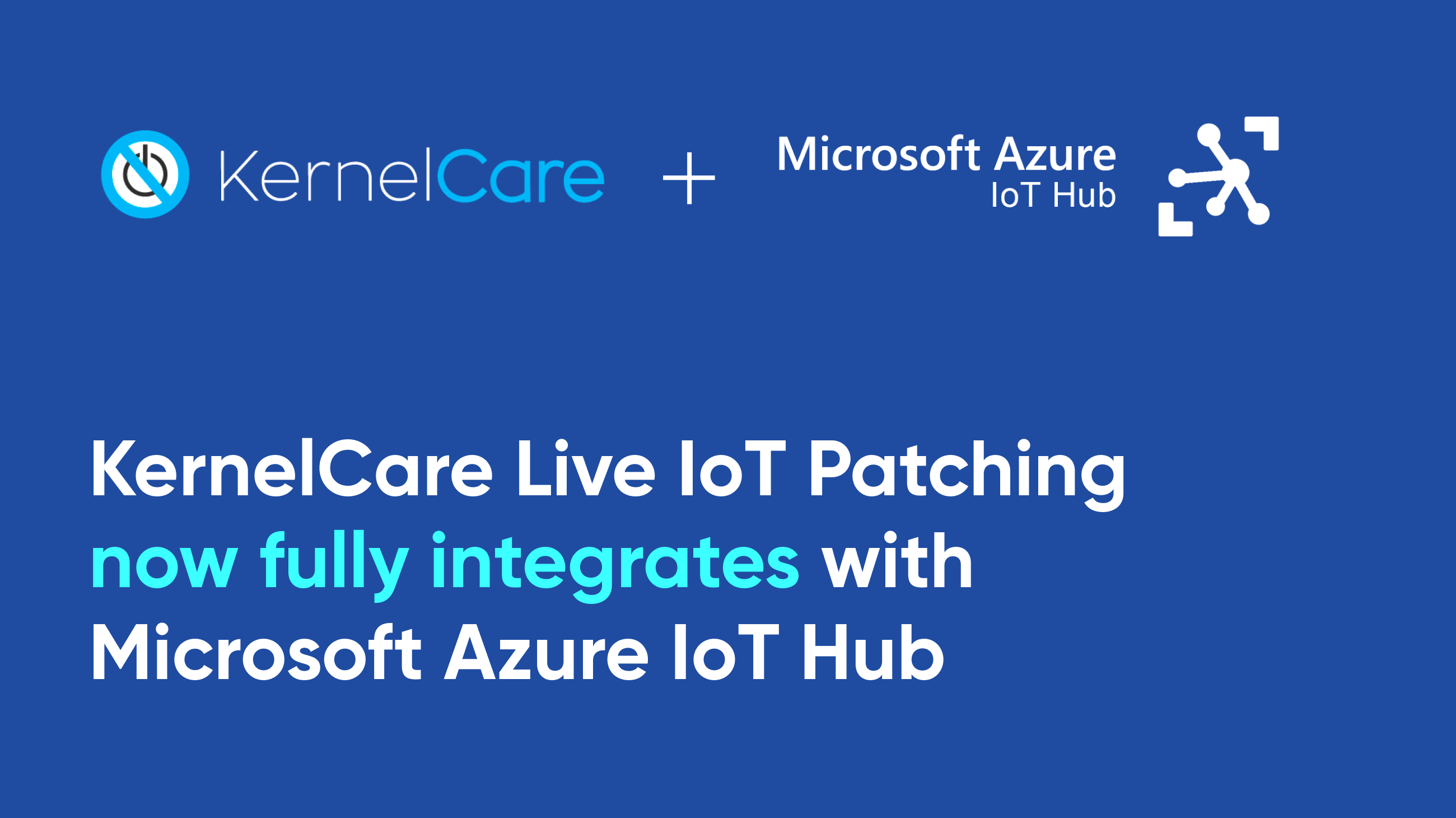 Billions of IoT devices are transforming the capabilities of industrial control systems (ICS): delivering low cost, low power computing to achieve efficiency and automation. But the unique characteristics of these devices can also turn ICS into somewhat of a management and security headache.
As always, tools emerge to relieve these challenges – for example, take Microsoft Azure IoT Hub. It is common for IoT devices to proliferate and it makes tracking and managing IoT devices very challenging. Azure IoT Hub is a tool that helps organizations to catalog, manage and integrate large fleets of IoT devices.
Similarly, managing security patching across large IoT networks can be difficult – devices in ICS environments may be air-gapped and require 100% service availability. KernelCare live patching for IoT can help solve these challenges.
Today, we're delighted to announce that KernelCare for IoT now fully integrates with Device Update for IoT Hub from Microsoft, which is currently in preview in select Azure regions. Let's take a look.
Continue reading "KernelCare Live IoT Patching integrates with Microsoft Azure IoT Hub"