Fedora Linux 38 is Now Available: This is What's New
The latest release of Fedora Linux, Fedora 38 has finally been released, which comes packed with lots of improvements, including Linux kernel 6.2 and GNOME 44. Fedora Linux is a popular alternative distribution to Ubuntu or any other Debian-based distribution. As a Linux user, you may be curious about what this new version has to offer.
In this article, we will delve deeper into some of the most exciting changes that Fedora Linux 38 has to offer.
Desktop Environments
Fedora Linux 38 boasts a significant upgrade in the form of GNOME 44, which is now the default desktop environment. GNOME 44 brings a visually appealing and modernized look to the desktop with a revamped app launcher, a redesigned system menu, and improved support for touchscreens.
One noteworthy improvement in GNOME 44 is the addition of the background apps feature in the system tray menu. This feature proves helpful when the primary application window is not visible and is heavily utilized by numerous applications and users. Moreover, the Files application (also known as Nautilus) in Fedora 38 now offers an expanded folder view in the list view.
Other than GNOME, Fedora 38 also comes in other desktop environments, including KDE Plasma, Xfce, LXQt, and MATE. Plasma 5.27 is included in Fedora 38's KDE Plasma edition, which consists of features, such as a tiling window feature, multiple monitor display, Wayland updates, and a brand-new welcome screen.
The Xfce edition of Fedora 38 features the Xfce 4.18 desktop environment. This new Xfce version includes a revamped Thunar file manager, image preview, and some panel tweaks. Additionally, Fedora 38 includes other updated desktop environments like LXQt 1.2.0 and MATE 1.26.
New Website
As part of the latest upgrade release, Fedora has revamped the design and backend of its website. The new makeover looks more impressive than the previous simple design.
Unrestricted Flathub Access
With the latest version, Fedora 38, users can now enjoy unrestricted access to Flathub packages, which comprise the most extensive collection of Flatpak apps. In the past, users had to modify the filter to access Flathub packages from the Software app. However, with the recent upgrade, all Flathub packages will be accessible through the Software app, and Fedora core packages will receive top priority.
Linux Kernel 6.2
Fedora 38 also includes Linux kernel 6.2, which brings a range of updates, including the updated Zstd compression code, In-Field Scan feature, support for Raspberry Pi 4k@60Hz displays, support for Intel TDX guest, and various other features and improvements.
Read this post to learn about more updates and changes in Linux kernel 6.2.
More Changes
Some other changes in Fedora 38 that are worth mentioning are as follows:
Shorter shutdown time(2 minutes to 45 seconds)
The modernized live media system
Programming libraries: Ruby 3.2, gcc 13, LLVM 16, Golang 1.20, PHP 8.2, and more.
Initial Unified Kernel support
Use of Sequoia-based OpenPGP parser by the rpm package manager instead of its own implementation.
Conclusion
In conclusion, Fedora Linux 38 is a significant update that introduces a number of new features and enhancements to the operating system. If you're eager to experience the latest and greatest Fedora Linux, you can visit the official website to download the ISOs you prefer.
The sources for this article include a story from It's FOSS News.
Summary
Article Name
Fedora Linux 38 is Now Available: This is What's New
Description
Fedora Linux 38 has finally been released, which comes packed with lots of improvements, including Linux kernel 6.2 and GNOME 44.
Author
Rohan Timalsina
Publisher Name
TuxCare
Publisher Logo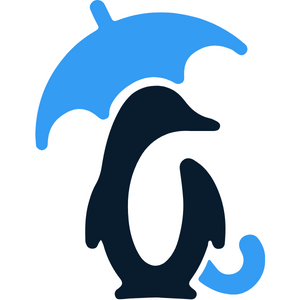 Looking to automate vulnerability patching without kernel reboots, system downtime, or scheduled maintenance windows?
Become a TuxCare Guest Writer