KernelCare at RSA Conference 2020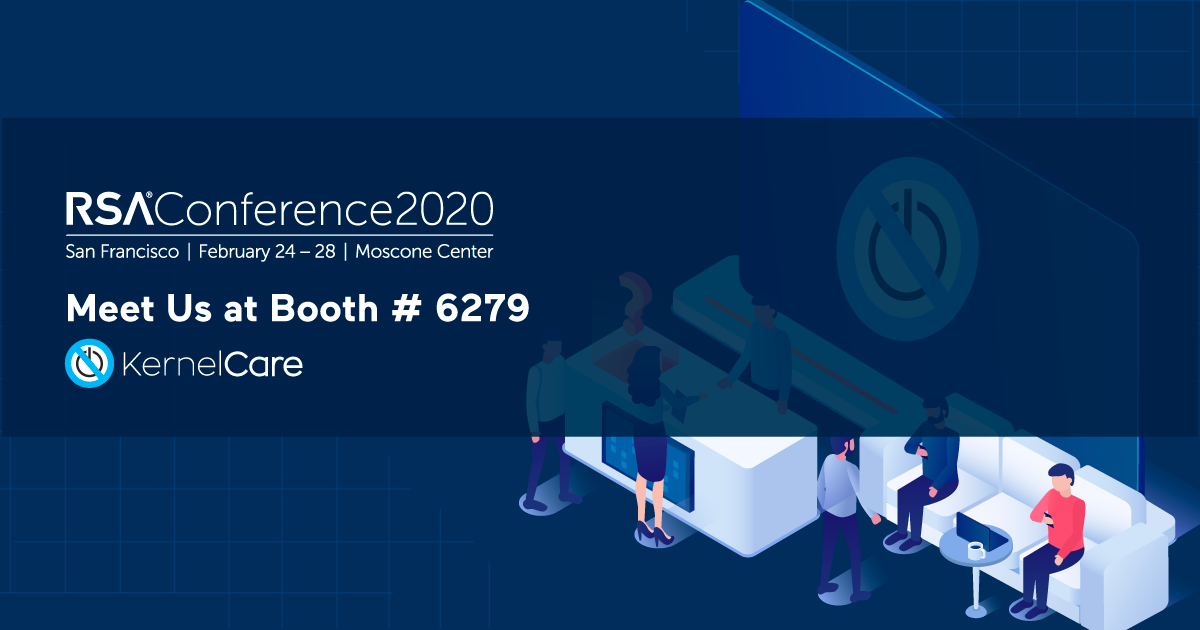 The next cybersecurity threat is always just around the corner.
There was a time when changes to the cybersecurity landscape was measured in years, not days. Today, software vulnerability disclosures are part of our daily news cycle.
All but the most organized IT departments react to vulnerability reports like headless chickens, scrabbling for information on how to block the latest exploit by patching systems, and do it without customers and application users noticing. Companies that are organized are usually also compliant.
We've seen an uptick in the number of customers coming to KernelCare to solve their compliance problems. That's why at this year's RSA Conference USA we're taking Compliance as the theme of our presence.
You can read the article based on our RSA Conference speech in our blog.
RSA Conference 2020 is in San Francisco from February 24 to 28. We'll be at booth #6279 where we will welcome you with giveaways and demos.
This year our CEO Igor Seletskiy will be talking about how to enable compliance with faster patch management.
Here are the details of the talk:
Date: Thursday, February 27
Time: 11:00AM.
Place: South Briefing Center, booth S-1500
To find out how live patching from KernelCare can support your infrastructure compliance processes, book a personal meeting with one of the KernelCare team:
Get a FREE 7-Day Supported Trial of KernelCare 
Related post: RSA Conference 2020: What not to miss
About KernelCare
KernelCare is a live patching system that patches Linux kernel vulnerabilities automatically, with no reboots. It's used on over 300,000 servers, and has been used to patch servers running for 6+ years. It works with all major Linux distributions, such as RHEL, CentOS, Amazon Linux, and Ubuntu. It also interoperates with common vulnerability scanners such as Nessus, Tenable, Rapid7, and Qualys. To talk with a consultant about how KernelCare might meet your enterprise's specific needs, contact us directly at [email protected].

Looking to automate vulnerability patching without kernel reboots, system downtime, or scheduled maintenance windows?
Become a TuxCare Guest Writer