Linux Kernel 6.2 is Now Available: Check Out What's New
Linux 6.2 is the major kernel update of the year 2023 with some new exciting features. It undergoes a range of updates and improvements, such as new and updated drivers, enhanced hardware support, and numerous other features. It is expected to receive maintenance support until at least the end of 2026.
Linus Torvalds announced the release of Linux Kernel 6.2 in a statement to the Linux kernel developer mailing list (LKML). In the statement, he welcomes people to try it out, saying: "Maybe it's not a sexy LTS release like 6.1 ended up being, but all those regular pedestrian kernels want some test love too."
Now, let's explore what's new in Linux kernel 6.2.
Linux 6.2: New Features and Improvements
One of the significant improvements made to the kernel is the updated Zstd compression code. With this new code for Linux 6.2, there will be faster data compression resulting in better performance and faster boot times. In addition, the Rust code has been improved, which was first introduced in Linux kernel 6.1.
The Intel IFS driver is now completely operational and has been optimized to introduce the In-Field Scan feature. This feature provides CPU silicon testing capabilities to users for Intel's upcoming CPUs. Also, Intel on Demand driver is implemented with additional functionality and rebranding. Now, it is called "Intel on Demand" instead of Software Defined Silicon. This activation model allows users to unlock certain CPU features on upcoming Xeon Scalable processors.
The Skylake-era CPUs Retbleed mitigation is now provided at a low cost through Call Depth tracking. Furthermore, the Linux kernel 6.2 promises new features for enabling WiFi 7 and 800 Gbpswired networking. Developers and administrators can now access a variety of new performance monitoring events with the addition of AMD Zen 4 pipeline utilization data. These metrics enable them to find performance bottlenecks and optimize performance more effectively.
Linux 6.2 brings a power-specific qspinlock to improve the scalability of IBM Power/PowerPC systems. It was specially designed to deal with problems of generic queued qspinlock and enhance larger system performance and scalability.
RISC-V finally provides support for non-volatile memory devices with the Linux kernel 6.2. Also, it includes persistent memory (PMEM) support for memory mapping and access. However, managing this feature requires the Svpbmt and Zicbom extensions in RISC-V. In addition, RISC-V with Linux 6.2 brings ftrace support for RISC-V 32-bit (RV32), T-Head Performance Monitoring Unit (PMU) support in the perf subsystem, and various minor tweaks and improvements.
Linux 6.2 becomes the first kernel version to provide mainline support for Apple M1 Pro/Ultra/Max SoCs. Asahi Linux had already supported these SoCs through their kernel build, and now more of that work has been upstreamed for Linux 6.2.
However, additional driver work still needs to be upstreamed for these newer Apple Silicon SoCs. Currently, the Asahi Linux code provides the best hardware support for Apple M1/M2 devices on Linux. More SoCs updates have been made with the addition of seven new Qualcomm Snapdragon SoCs in the new kernel.
Several Ampere Computing SMPro drivers are being merged for Linux 6.2, enabling users to leverage its various features easily. For example, the SMPro hardware monitoring driver is merged for monitoring temperature, power, voltages, and the current status. A new char/misc SMPro driver is added for displaying the boot status and information from the co-processor.
Some other changes
Support for Raspberry Pi 4k@60Hz displays
AmpereOne mitigation against Spectre-BHB
Sensor Monitoring For Arc Graphics
Support for Intel TDX guest
KVM prepares for new Intel CPU instructions
FBDEV features the "nomodeset" option
All these features and improvements implemented in Linux Kernel 6.2 makes it a major upgrade that promises a more reliable, safe, and functionality-rich operating system for its users. The open-source community can take pride in this remarkable milestone, and it should be exciting to anticipate what other advancements will be introduced in the upcoming versions.
KernelCare ensures kernel security without system restarts or downtime, maintaining 100% uptime of your systems. Know more about KernelCare Enterprise here.
The sources for this article include a story from UbuntuPit.
Summary
Article Name
Linux Kernel 6.2 is Now Available: Check Out What's New
Description
Linux kernel 6.2 undergoes a range of updates and improvements. Check out what's new in this release of the kernel version.
Author
Rohan Timalsina
Publisher Name
TuxCare
Publisher Logo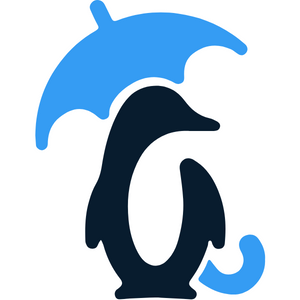 Looking to automate vulnerability patching without kernel reboots, system downtime, or scheduled maintenance windows?
Become a TuxCare Guest Writer