Long Live the Distro: The Benefits of a Longer Linux Lifecycle
In the world of Linux distributions, or "distros," the lifecycle of a distribution refers to the period during which the distribution receives security updates and support from the manufacturer's development team. When a distribution's lifecycle is over and it reaches "end of life," users of that distribution can no longer rely on the vendor to supply security updates – like vulnerability patches.
Linux distribution lifecycles vary greatly in length. While some distributions have a relatively short lifecycle of just a few months, others have a much longer lifecycle of several years – or even a decade.
In this post, we'll explore the benefits of a longer lifecycle for Linux distributions and why users and organizations need to consider it when choosing a distribution.
Stability and Predictability
Two of the most valuable benefits of a longer lifecycle is the stability and predictability that a long-lasting support period entails.
Shorter lifecycles mean that users need to migrate their workloads to a different, supported distribution sooner. With a longer lifecycle, organizations can continue using the same distro for a longer period of time without worrying about upgrading to a newer version.
This can minimize disruption and downtime caused by upgrading and provide a more stable and predictable computing environment. Users will be familiar with the distribution and can rely on it to work in the same way over time.
Increased ROI from Hardware Investments and Reduced Maintenance Costs
Another benefit of a longer lifecycle is reduced maintenance costs. New operating systems typically work slower on older hardware, so by having a longer lifecycle of an OS, users can get the most out of their existing hardware – instead of needing to upgrade their hardware to meet the needs of a newer OS.
With increased hardware longevity,  organizations can massively reduce their spending and delay costly new hardware investments for years. This can significantly shrink IT and maintenance costs, increase the ROI from hardware investments, and reduce environmental waste.
Better Security
A longer lifecycle also means that the distribution will continue receiving security updates and vulnerability patches for a longer period of time. This can help keep the system more secure and provide users with longer protection from vulnerabilities that may be discovered in the future.
Additionally, with a longer lifecycle, organizations can be more confident in their system's security when planning long-term projects, knowing that security fixes will be released further into the future.
Improved Compatibility
Another advantage of a longer lifecycle is improved compatibility. A longer lifecycle can help ensure that software and hardware that's designed to work with a specific distribution version will continue to work, even as newer versions are released. This can be particularly valuable for organizations that have invested in software or hardware designed to work with a particular version of Linux.
Conclusion
The list of advantages that a longer distribution lifecycle can provide for Linux users and organizations is compelling for anyone considering which Linux distro options are available to them.
A longer distro can provide a more stable and predictable computing environment, reduced maintenance costs, improved security, increased compatibility, and minimal disruptions caused by upgrades. By opting for a distribution with a longer lifecycle, organizations can feel confident in their Linux deployments and achieve more productive workflows.
If you are looking for a Linux distribution with an extraordinarily long lifecycle that will enable you to enjoy the many benefits listed above, AlmaLinux is an excellent option – with a differentiated lifecycle of up to 16 years of support coverage.
Whether you are planning to run AlmaLinux from the get-go or move your workloads from another distribution to AlmaLinux, you can maximize what you're able to achieve by adding Enterprise Support from TuxCare to it.
TuxCare's Enterprise Support for AlmaLinux, will provide you with not only an industry-leading lifecycle length but will also allow you to add live patching – so you can minimize your vulnerability exposure windows and ensure business continuity and compliance even with the most stringent security requirements, like FIPS 140-3.
Check out what else our Enterprise Support for AlmaLinux includes to see for yourself how it can help you get the most out of your AlmaLinux workloads.
Summary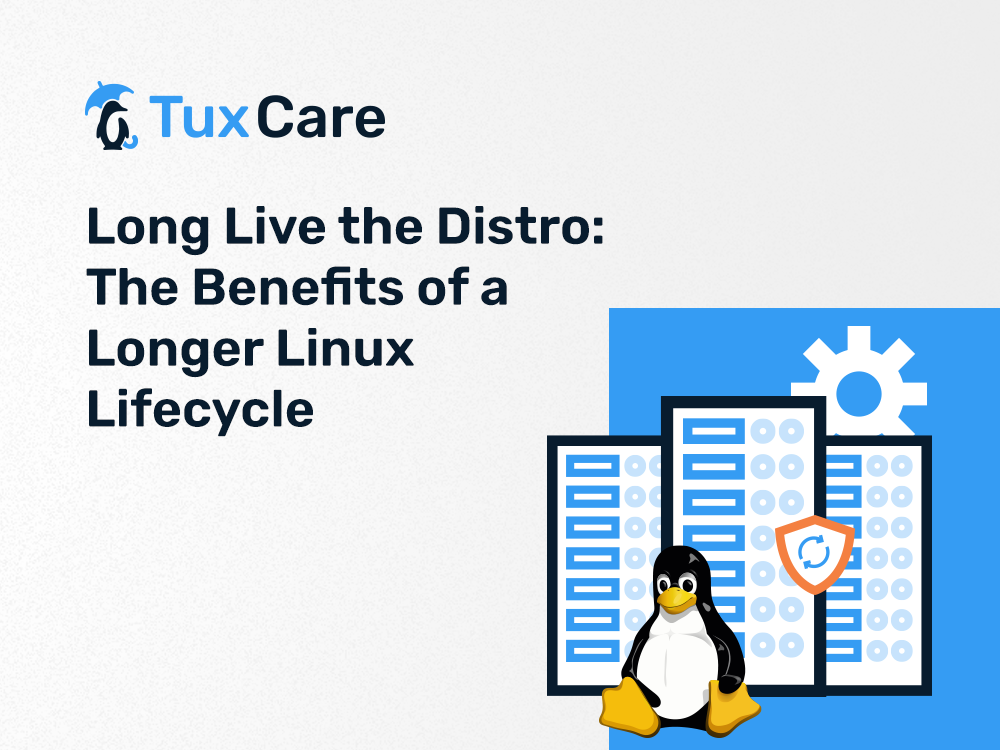 Article Name
Long Live the Distro: The Benefits of a Longer Linux Lifecycle
Description
Explore the benefits of a longer lifecycle for Linux distributions and why users and organizations need to consider it
Author
Artem Karasev
Publisher Name
TuxCare
Publisher Logo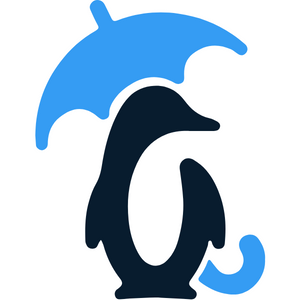 Extend your AlmaLinux support lifecycle to 16 years – plus add live patching, painless compliance, and pay-as-you-go hourly support with AlmaCare
Become a TuxCare Guest Writer