Monthly KernelCare Update – April 2021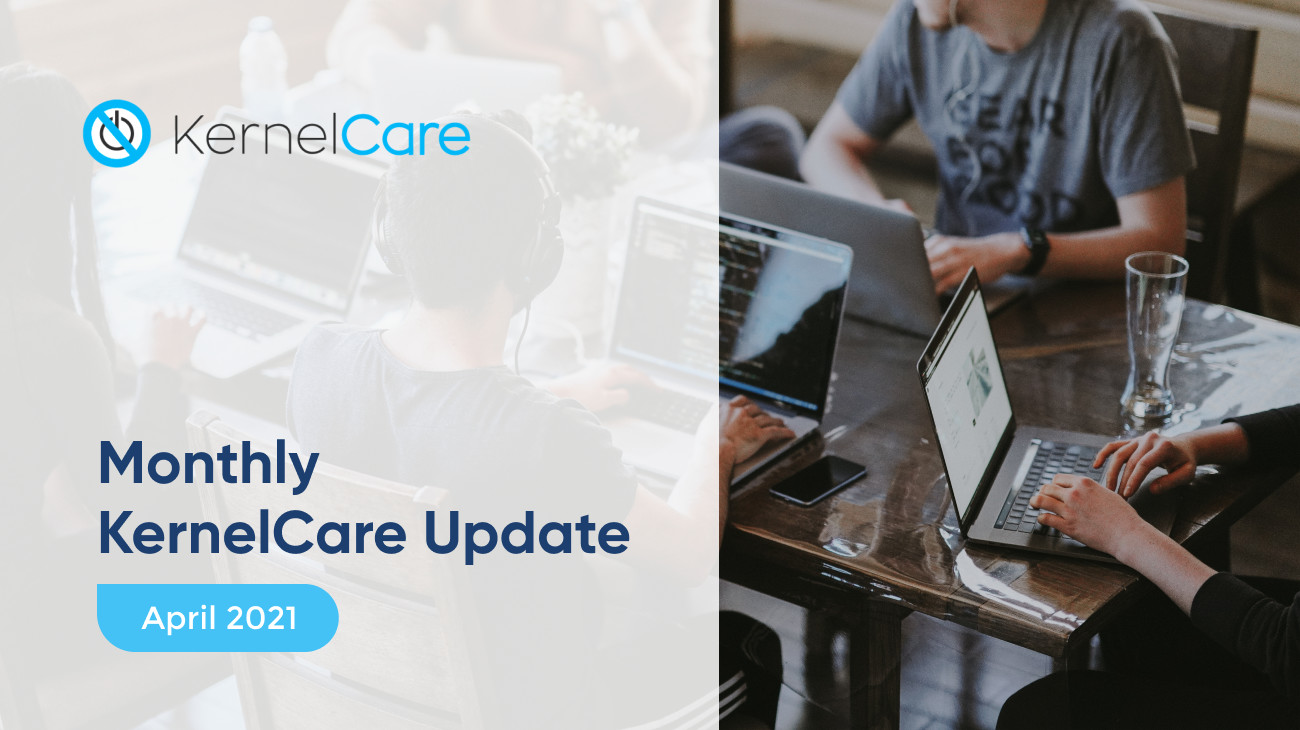 Our April 2021 blog post is out. We've got lots to tell you about, so let's get started. First up, we highlight UChecker, a tool that checks for vulnerable libraries in your Linux system. Next up is the monthly CVE report. This month, a 20-year-old vulnerability rears its ugly head, and a BPF code vulnerability reveals itself. Next, we've updated the KernelCare ePortal. This month we have a guest article about securing your non-commercial IoT devices. We also focus on two informative videos. Last but not least, CentOS AlmaLinux to receive CloudLinux support.
---
Recently Disclosed CVEs 
Even 20-year-old code committed to a software base might one day show a new vulnerability. With CVE-2021-22876, curl/libcurl as distributed in Centos 6, Ubuntu 16.04, and Oracle EL6 has a new vulnerability. In CVE-2021-29154, the vulnerability targets the BPF subsystem. The risk is the exploitation of network packet processing within the kernel.
---
IoT Update
The number of IoT devices now online is exploding, with many of them at risk because of outdated software updates. In the latest Council Post, Igor Seletskiy notes the security risks associated with non-commercial IoT devices and suggests they should be checked for security vulnerabilities.
---
KernelCare Updates
The KernelCare team continues its quest to deliver the most secure updating experience possible. We are pleased to announce an update to ePortal with UI improvements. Additionally, we present a Pro-Tech Show overview of rebootless patching and a Learn Linux TV video on 10 tips for hardening your Linux servers.
---
AlmaLinux support from CloudLinux
In May, CloudLinux will start providing multiple support options for the AlmaLinux OS – the open-source enterprise-level Linux distribution created as an alternative to CentOS! Right now, interested users can sign up to be notified about early access.
Get a FREE 7-Day Supported Trial of KernelCare 
Do not forget to check out previous KernelCare updates:
Monthly KernelCare Update – August 2020
Monthly KernelCare Update – September 2020
Monthly KernelCare Update – October 2020
Monthly KernelCare Update – November 2020
Monthly KernelCare Update – December 2020
Monthly KernelCare Update – January 2021
Monthly KernelCare Update – February 2021
Monthly KernelCare Update – March 2021

Looking to automate vulnerability patching without kernel reboots, system downtime, or scheduled maintenance windows?
Become a TuxCare Guest Writer