Monthly KernelCare Update – October 2020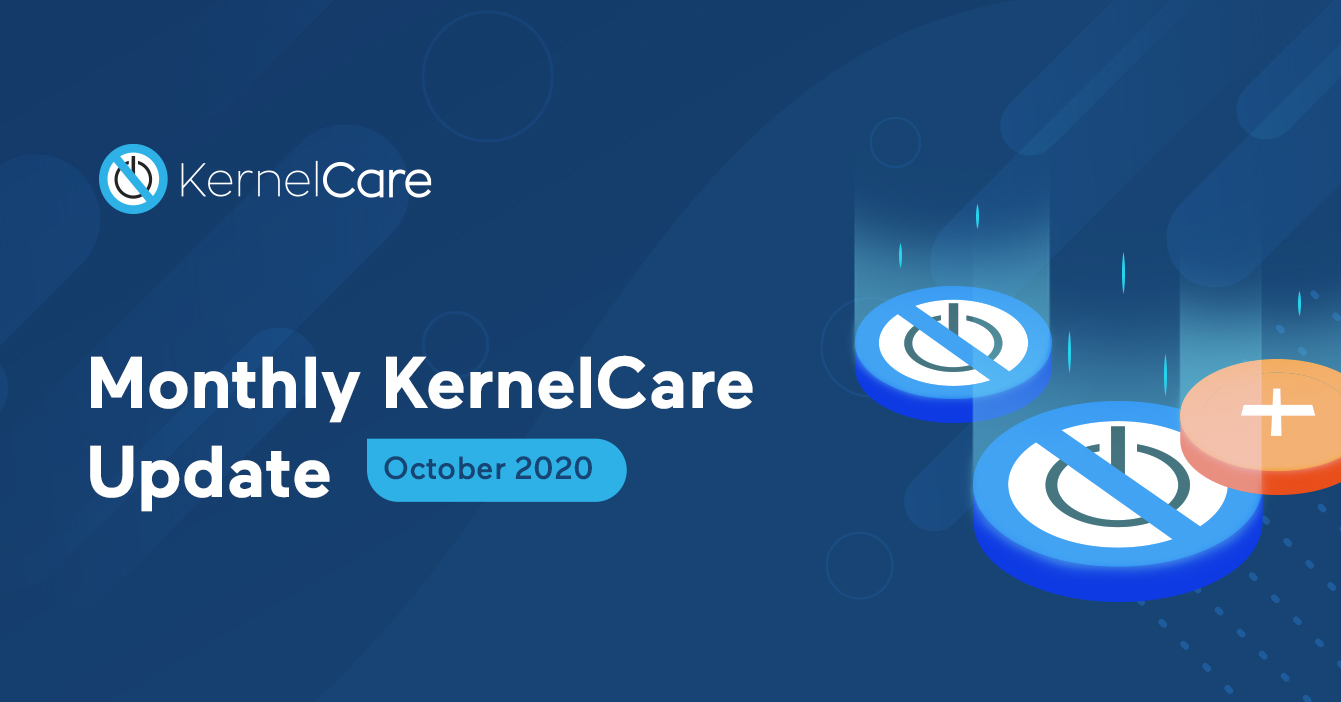 The KernelCare team strives to help make sure you never miss a critical patch. In October, we worked to provide you with simple instructions on how live patching of Linux kernels and shared libraries can help you protect your business and grow it steadily.
The beta testing for KernelCare+ has finished, and KernelCare+ is now available to purchase! It patches shared libraries and Linux kernels, and you do not need to reboot! You can enjoy enhanced protection from CVEs like Heartbleed and Ghost with minimal downtime.

Remember KernelCare's UChecker – free and open-source libraries scanner? Here is a video review with instructions on how to deploy and use it.
More articles on our Blog
Explore KernelCare Blog to read even more useful guides:
We are always on the lookout for new CVEs; however, preemptive measures never hurt. Explore our series of articles about Linux kernels and shared libraries vulnerabilities, plus sign up to be notified about the next KernelCare patches releases.
Get a FREE 7-Day Supported Trial of KernelCare 
What running EOL OS means for your business? Learn your options for managing such OS and make an informed decision on whether to migrate or opt for Extended Life Cycle support.
KernelCare is proud to have clients from various industries. It makes us even happier when you find time to reflect on our work together and share your experience. Read this case study to find out how the University of Zagreb eliminated downtime whilst saving its money with KernelCare.
Do you feel like sharing your experience with KernelCare? Drop us a line at [email protected], and we will get back to you for a quick interview.
Do not forget to check out previous KernelCare updates:
Monthly KernelCare Update – May 2020
Monthly KernelCare Update – June 2020
Monthly KernelCare Update – July 2020
Monthly KernelCare Update – August 2020

Looking to automate vulnerability patching without kernel reboots, system downtime, or scheduled maintenance windows?
Become a TuxCare Guest Writer