Secure Devices with KernelCare IoT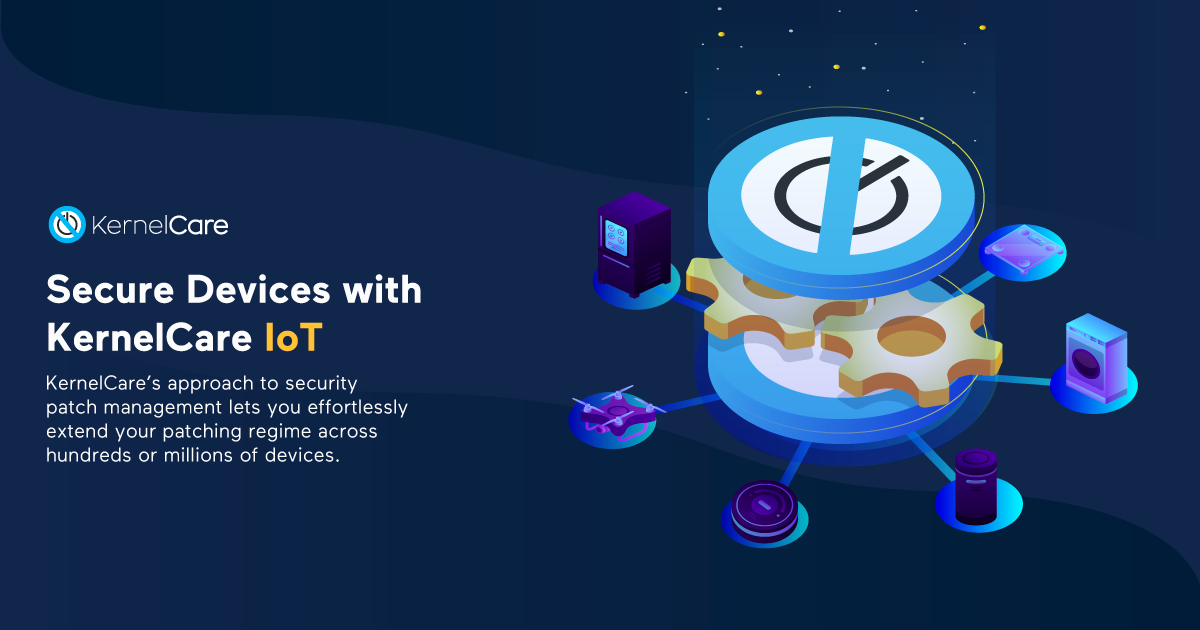 Last year we ported KernelCare to run on Arm processors.
There was such a massive response to this announcement, that we've worked on expanding KernelCare's Arm support to more Linux distributions, those focusing on IoT device development and deployment.
So today we're happy to announce the release of KernelCare IoT.
KernelCare IoT is Linux kernel live patching specifically for IoT devices.
Currently, we are supporting these popular IoT distributions:
Why have we done this?
Arm's domination of the mobile device space is helping them gain traction in IoT. As their designs become cheaper, faster, and more energy-efficient, so more Linux distributions start supporting the Arm ISA.
Likewise, the design of KernelCare and the manner in which our patches are built and delivered allowed us to easily migrate to supporting smaller headless devices which feature reduced capacities and power consumption.
But the signs are not just in the technical developments. There are numbers, too.  In 2018, there were around 10 billion IoT devices.
Depending on where you look, this number is expected to grow to anywhere between 22 billion and 75 billion over the coming five years.
Even a fraction of a percent market share for IoT manufacturers means they will soon be dealing with millions of devices.
Time passes and those devices get out of date. Linux kernel vulnerabilities appear regularly and they need patching.
KernelCare's approach to security patch management lets you effortlessly extend your patching regime across hundreds or millions of devices. The number is immaterial; we put the onus to update on the device itself.

IoT Attacks have Increased up to 300% in 2019. Malware like Silex won't stop appearing and patches to combat it will continue to be required. Don't let Silex wipe your IoT devices –  live patch their kernels, without delay. Start live patching today.
Get a FREE 7-Day Supported Trial of KernelCare 
Related posts:

Looking to automate vulnerability patching without kernel reboots, system downtime, or scheduled maintenance windows?
Become a TuxCare Guest Writer