Weekly Blog Wrap-Up (May 29-June 1, 2023)
Welcome to the TuxCare Weekly Blog Wrap-Up – your go-to resource for the latest insights on cybersecurity strategy, Linux security, and how to simplify the way your organization protects its data and customers.
At TuxCare, we understand the importance of safeguarding your valuable data and ensuring the smooth operation of your Linux infrastructure. That's why our team of Linux and open-source experts is dedicated to providing you with the most up-to-date information, Linux tips, and patch management solutions.
In each edition of our Weekly Blog Wrap-Up, you'll get a short breakdown of all our informative and thought-provoking blog posts from the past week. Whether you're seeking expert insights into Linux security best practices, practical tips to optimize your system performance, or comprehensive strategies to streamline patch management, you'll find it all here!
We believe that knowledge is key to staying one step ahead in the ever-evolving world of Linux security, and our goal is to empower your organization with the tools and expertise needed to strengthen your Linux environment.
Feel free to click on the following blog post summaries to read each post in its entirety: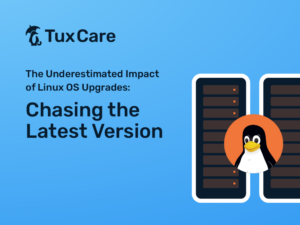 This blog post discusses the hidden costs and complexities associated with upgrading Linux operating systems, emphasizing the importance of understanding the implications of end-of-life (EOL) phases. Learn about various expenses, including development and compatibility costs, hardware replacement costs, certification costs, as well as the risks and costs of not upgrading – and learn about extended support offerings as a potential alternative to full system upgrades.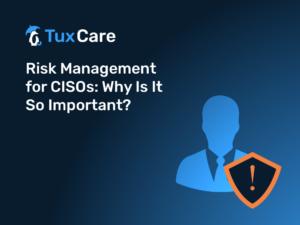 Gain an understanding of how the role of a CISO expands beyond traditional cybersecurity responsibilities, as they must focus on identifying and mitigating risks from both a threat perspective and an operational and business logic perspective. This blog post emphasizes what CISOs should do to ensure the security of critical assets and allocate resources appropriately.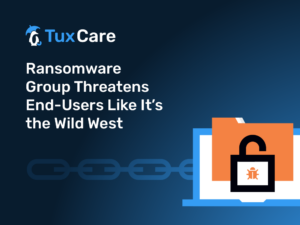 Learn about a recent incident at Bluefield University where a ransomware group named Avos targeted end-users by sending threatening messages through the university's emergency broadcast system. The move was an escalation tactic to pressure the university into paying the ransom, highlighting the increasing audacity of ransomware perpetrators and the importance of effective response strategies.

Check out one of our latest videos to get the details of how Proxylife and the Cryptolaemus group identified a new phishing campaign that spreads QBot malware through PDFs and Windows Script Files (WSF), which is enabling criminal groups to carry out malicious activities. These sophisticated phishing emails, utilizing multiple languages, pose a global threat, potentially compromising organizations worldwide.
Summary
Article Name
Weekly Blog Wrap-Up (May 29-June 1, 2023)
Description
TuxCare Weekly Blog Wrap-Up – your go-to resource for the latest insights on cybersecurity strategy, Linux security and more
Author
Tim Walker
Publisher Name
TuxCare
Publisher Logo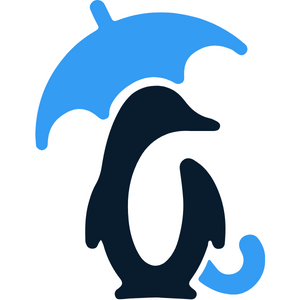 Looking to automate vulnerability patching without kernel reboots, system downtime, or scheduled maintenance windows?
Become a TuxCare Guest Writer