What is Proxmox VE – and Why You Should Live Patch It
Proxmox VE is an open-source platform for server virtualization that offers robust capabilities for managing both KVM (Kernel-based Virtual Machine) hypervisors and Linux Containers (LXC). It's used by organizations large and small.
In this guide, we'll tell you more about Proxmox and who uses it. We will also explain why patching Proxmox is important – and why live patching can save the day.
The History of Proxmox VE
Proxmox Virtual Environment (VE)'s creation was initiated by two Linux developers, Dietmar Maurer and Martin Maurer, who discovered that OpenVZ lacked a backup tool and a management GUI. Proxmox Virtual Environment was first released on April 15, 2008, and its initial public release was declared as version 0.9. 
Right from the start, Proxmox VE enabled its users to manage KVM and OpenVZ through a unified management interface. In the years that followed, Proxmox VE has undergone six major releases and numerous minor updates. 
For example, in March 2012, Proxmox VE 2.0 was launched with high availability based on Red Hat Cluster, and Proxmox VE 3.0 was introduced with VM templates and cloning. The version we're currently on is Proxmox 6.
What Are the Use Cases for Proxmox?
Like other virtualization platforms, Proxmox is used for a variety of purposes. Users include research organizations, government institutions, and large enterprises. Proxmox VE can help with a range of different tasks:
Virtualization: Proxmox VE is primarily used for virtualization, and it can be used to create and manage multiple virtual machines on a single host server. You can consolidate physical infrastructure into virtual machines to save on costs, improve server utilization, and increase flexibility.
High availability: With Proxmox VE you can configure high availability for VMs and containers, so if one physical host server fails, the workload is automatically moved to another host server. This use case is ideal for companies or organizations that require high uptime and reliability for critical workloads.
Disaster recovery: Another use case is to create and manage backups of VMs and containers – whether full or incremental backups. Proxmox VE also provides tools for disaster recovery, such as restoring from backups, migrating virtual machines to other hosts, or replicating virtual machines to a secondary data center.
DevOps: Proxmox VE can be used to create and manage development and test environments for software development, deploy virtual machines or containers with different operating systems and software stacks, providing an isolated environment for development, testing, and deployment, and so forth.
Private cloud: Large enterprises can use Proxmox VE to create a private cloud infrastructure, with VMs and containers serving internal users. It allows organizations to deliver on-demand resources to their users, or ensure better security and control over their data. 
As you can see, Proxmox is a versatile tool that can use the power of virtualization under a wide range of scenarios.
Which Tools Are Similar to Proxmox?
Virtualization tools are a broad category. There are plenty of open-source solutions, including Proxmox and KVM, while commercial vendors – including Microsoft and VMWare – deliver tools that are popular for enterprises: 
VMware vSphere: VMware vSphere is one of the most popular enterprise virtualization platforms on the market. It includes advanced features like live migration, high availability, and distributed resource management. However, it is a proprietary solution that comes with a high cost.
Microsoft Hyper-V: Similar to VMware vSphere, it requires Windows Server to run, including live migration, high availability, and clustering. Hyper-V is a good alternative for those who prefer to use Microsoft technologies, but it may not be as feature-rich as VMware. It is also expensive.
Xen: Xen is an open-source hypervisor that is often used in cloud environments. It provides strong isolation between virtual machines and supports a wide range of guest operating systems. Xen can be used as a standalone virtualization solution or integrated with other cloud platforms, such as OpenStack.
The respective pros and cons of each of these virtualization solutions are beyond the scope of this article, but suffice it to say that Proxmox VE is an open-source virtualization solution that's sufficiently rich in features to be the preferred choice above vSphere or Hyper-V.
Patching Proxmox VE
You need to keep your Proxmox VE instances up to date for all the usual reasons, because virtualization platforms are vulnerable to security threats – just like any other software. Proxmox patches include security updates that address known vulnerabilities, which can help protect your virtual machines from attacks.
Besides, by installing patches, you can ensure that your virtualization platform is stable and running smoothly, and patches may also include new features or improvements to existing features. Furthermore, many industries have compliance regulations that require software to be kept up to date with the latest security patches. 
That said – patching Proxmox can be tricky. On large technology estates, it can take a lot of time to consistently apply the latest updates. Arranging for the required downtime, or mitigating the loss in performance, can be challenging too.
Simplify and Modernize Your Proxmox Patching
TuxCare supports automated live patching on Proxmox 6. Unlike traditional patching methods that require downtime and disruption to critical systems, TuxCare's live patching allows for real-time updates to be applied without any interruption to operations. 
This means that businesses can keep their virtualized workloads secure and up to date without sacrificing performance or productivity. Live patching also minimizes the risk of vulnerabilities and exploits, reducing the likelihood of data breaches and other security incidents. 
Live patching is a powerful tool that empowers organizations to keep their infrastructure running smoothly and securely, with minimal disruption or downtime.
Proxmox VE can help enterprises modernize and centralize their IT infrastructure, turning it into a flexible and cost-effective software-defined data center. This open-source project helps you deploy agile, efficient, and simplified IT infrastructure.
Nonetheless, you need to patch it too and it is so much easier with live patching. Read more about TuxCare's enterprise live patching for Proxmox and other Linux distributions here.
Summary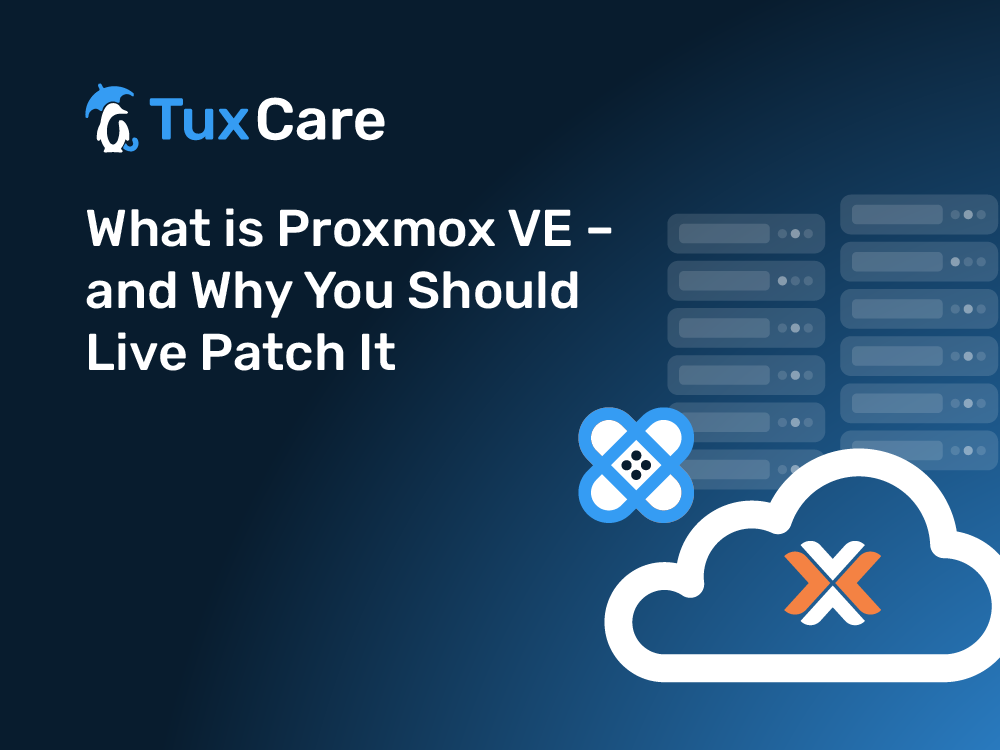 Article Name
What is Proxmox VE – and Why You Should Live Patch It
Description
Let´s talk about Proxmox VE and who uses it. We will also explain why patching Proxmox is important – and why live patching can save the day.
Author
Stephan Venter
Publisher Name
TuxCare
Publisher Logo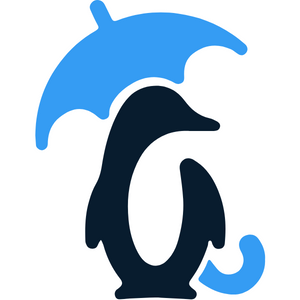 Looking to automate vulnerability patching without kernel reboots, system downtime, or scheduled maintenance windows?
Become a TuxCare Guest Writer