Why Live Patching Is a Game-Changing Cybersecurity Tool
Patching to protect systems against security vulnerabilities is at the top of the SecOps agenda. However, despite the focus on patching, it's something that has proven really hard to get right. 
Most teams settle for an imperfect and dangerous compromise involving an unacceptable mean time to patch (MTTP). More resources can help… but only to a degree, and given how under-resourced most IT departments are, those additional resources probably won't show up. 
What you need is a game changer, and in this blog post we'll outline why adopting live patching is the one simple step you can take to accelerate, simplify, and automate your patching approach.
You Can't Afford to Get Patching Wrong
Unpatched vulnerabilities remain one of the biggest culprits behind successful cybersecurity breaches. A Ponemon Institute survey found that almost 60% of organizations that suffered a data breach did so due to an unpatched vulnerability.
The number of vulnerabilities and exploited vulnerabilities are growing quickly. Thousands of new vulnerabilities are listed as Common Vulnerabilities and Exposures (CVEs) every year, with a 2021 Ivanti report finding a 29% YOY increase in CVEs associated with ransomware.
Most of these vulnerabilities are, of course, covered by vendor patches. Apply the patch fast enough, and the vulnerability no longer poses a danger.
Patching Consistently is Really Tough
Thanks to vendor patches, consistent patching can hugely improve cybersecurity in an organization's systems because consistent patching closes the door on a big chunk of cybersecurity threats. But patching is rarely performed consistently enough and fast enough to achieve its protective potential:
Disruption built in: Standard patching routines still commonly require that systems or applications are restarted to apply a patch, resulting in either total disruption of services or, at the very least, degraded performance – neither of which is acceptable to an organization or its customers.
Tough to coordinate: Patching as it's always been done implies taking the machine or service offline, which involves scheduling downtime. It requires coordination with multiple stakeholders, a process that quickly becomes hugely complicated when it involves thousands of parties.
Lack of resources: Even if teams can manage to coordinate maintenance windows, chances are that internal staff resources are not sufficient to cover the sheer labor hours required to patch consistently, which leads to inconsistent patching.
The net effect is that the MTTP stretches into months, with some vulnerabilities going unpatched for years – or never getting patched. That is why, despite the known benefits of patching, companies continue to patch inconsistently and continue to leave the doors wide open to cyberattacks.
However, there is an approach to vulnerability patching that automates the process while enabling companies to avoid having to schedule downtime or reboots, yet many organizations have yet to implement it. It's called live patching.
Live Patching Fixes Patching's Biggest Challenges
The premise behind live patching is simple. With live patching, you apply a critical patch in memory while the service is running, with the patched code immediately replacing the vulnerable code. 
Critically, live patching removes the need to restart the service and eliminate the associated disruption. For a walkthrough of how the technology works and all its advantages, check out our comprehensive guide to live patching.
Whether you're live patching an entire OS, a database, or a VM environment, live patching offers many benefits:
Improved security: Thanks to live patching, patches are applied almost instantaneously on release, creating near-airtight protection against new vulnerabilities. By reducing your MTTP to the minimum, live patching minimizes the opportunity for threat actors to exploit a vulnerability.
Minimal disruption: When you remove the need to restart systems, you remove the associated disruption. No more scheduled downtime needed, and no more awkward apologies for degraded and poorly performing services is necessary.
Freed up resources: Because live patching happens automatically in the background, SecOps teams spend less time on patching and managing the patching process, which means that teams can spend more time on other value-added activities.
Cost reduction: Live patching reduces the cost impact of the cybersecurity threat by reducing the resources required to deal with patching, while also reducing the chances that an unpatched service will lead to an expensive cybersecurity breach.
Better stakeholder relations: Less disruption means fewer complaints from colleagues, customers, and the C-level. Less pressure on IT staff means greater availability of IT resources, raising the overall value of the IT department.
While live patching has many salient benefits, the first benefit we highlighted is what live patching is really all about. Live patching technology does a far better job of securing your systems than even the most dedicated, resourced IT team can accomplish with a conventional patching approach.
Secure Your Operations with Live Patching
In the battle against threat actors, any potential win – no matter how small – is something that SecOps teams should chase as quickly as possible. 
Live patching is a huge win for SecOps teams. The ability to patch consistently without disruption truly changes the game. Thanks to live patching, systems are consistently secured against threats, with SecOps teams freed up to focus on other business-critical tasks. Moreover, live patching is cost effective and easy to implement.
Many SecOps teams are already using a single-distribution live patching approach, like Ksplice, kpatch, etc., which are often attached to a pricey support package from the manufacturer and only work for one Linux distribution. TuxCare, on the other hand, automates live patching for over 40 Linux distributions, as well as for shared libraries, databases, virtual machine environments, and even IoT devices – all at a much lower cost compared to vendor-specific live patching solutions.
SecOps teams must seriously consider adopting a vendor-agnostic live patching approach that works on several Enterprise Linux distributions and see how it can fit into their operations. You can read more about TuxCare's live patching solutions here.
Summary
Article Name
Why Live Patching Is a Game-Changing Cybersecurity Tool
Description
Read why adopting live patching is the one simple step you can take to accelerate, simplify, and automate your patching approach.
Author
Stephan Venter
Publisher Name
TuxCare
Publisher Logo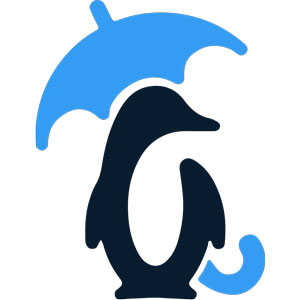 Looking to automate vulnerability patching without kernel reboots, system downtime, or scheduled maintenance windows?
Become a TuxCare Guest Writer