Why You Should Include Live Patching in Your IT Services Workflow
Managed services providers (MSPs) face several challenges that can affect their ability to deliver high-quality service. Keeping up with rapidly evolving technology is one challenge – and that includes ensuring consistently applying security best practices against a threat that's constantly evolving.
IT service providers must deal with the challenging cybersecurity threat landscape to meet the increasing need for compliance with regulations and industry standards. At the same time, within restricted budgets, MSPs must manage customer expectations and service levels.
Can a single tool make all the difference? In this article, we'll argue why live patching may be just what you need to speed up your IT services workflow.
Why Do MSPs Struggle With Patching?
If you're working for an MSP, you'll already know why patching matters. Over time, almost every bit of software under the sun would be affected by a security vulnerability. It doesn't matter whether it's an OS or a database management system, part of MSPs' role is to ensure that new vulnerabilities are fixed by applying a software patch.
The challenge, though, is in two parts. First, it takes time to patch. Constantly ensuring your client's systems are patched drains resources and can quickly put budgets (and client relationships) under strain.
There's a larger problem, though. Patching typically means that your client's system needs to go offline. That, in turn, implies a maintenance window… which requires coordinating and scheduling. As the outside provider of IT services, an MSP may find that difficult to coordinate. After all, even where organizations look after their own IT, they can find that scheduling downtime is tough.
What Is Live Patching?
Live patching applies an update or fixes to a running computer system without the need for downtime or rebooting. That means that you can correct any security vulnerabilities that arise over the lifetime of a software program – without the need to disrupt the operations.
It's a great tool in environments that require high availability and continuous uptime – but it's equally useful where teams or budgets are under pressure, simply because it's practical. 
Not all software can be live patched, but live patching supports a range of operating systems as well as applications, such as databases and virtualization – in many cases you can even live patch the libraries used by applications.
In recent years, live patching has become an important technology that helps teams maintain the reliability and security of computer systems – across fields such as finance, healthcare, and transportation, where system downtime or data loss can have significant consequences. 
How Live Patching Can Make IT Services More Efficient
As an MSP, it doesn't matter whom you serve. It's worth considering whether live patching can help you keep your client's systems up to date, for three main reasons:
The Systems You Support Will Be More Secure
Faster responses to security vulnerabilities mean that, in the broad, your client's systems are more secure. In fact, live patching allows for security updates to be applied in near real time, which reduces the window of opportunity for attackers to exploit known vulnerabilities. 
That implies reduced exposure to zero-day exploits, because – thanks to live patching – your support team can quickly apply a patch to your client's system as soon as it becomes available, before attackers have a chance to exploit the vulnerability.
It Will Reduce Pressure on Your Team Members
Live patching reduces the pressure on your support teams because it allows them to apply critical security patches or bug fixes to a system without the need for downtime. This means that outsourced teams can apply these updates at a time that is convenient for them, without having to schedule downtime or coordinate with the end-users.
By reducing the need for downtime, live patching reduces the risk of more extended disruptions or outages – which is a sure way to put a client relationship at risk. With less pressure on your team members, you ensure improved client satisfaction.
Reduce the Risk of Compliance Breaches
Better patching hygiene means better compliance. By applying live patching where you can to your client's systems you ensure that your clients are compliant with their cybersecurity obligations. That includes, for example, compliance with PCI DSS, ISO 27001, and more.
Yes, you can attempt to attain compliant patching through the manual application of patches by your team members, but chances are you'll run into budget constraints and struggle with maintenance windows. In turn, you risk that your clients are caught being noncompliant. Or worse, at the receiving end of a legal case triggered by a successful breach.
Discover More about Live Patching Now
Each of your client's technology estates is different. Nonetheless, it's worth investigating where and when you can apply live patching to ensure consistent, disruption-free patching wherever possible.
At TuxCare, we can help you live patch a wide range of Linux distributions. We also support live patching of commonly used open-source databases, as well as the applications libraries used in an open-source tech stack. To find out more about how TuxCare can help your technical services, organizations should visit our landing page here.
Summary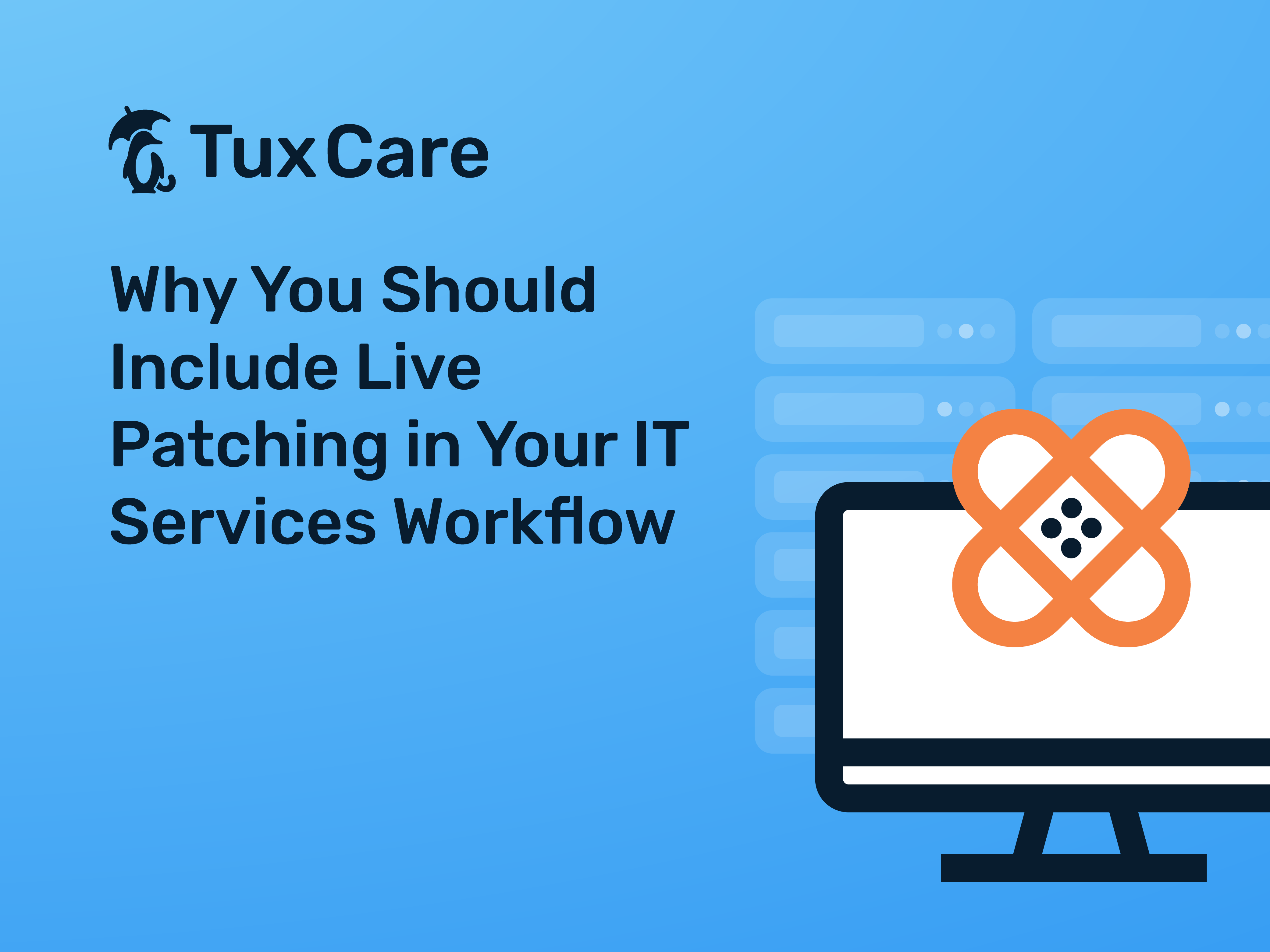 Article Name
Why You Should Include Live Patching in Your IT Services Workflow
Description
Can a single tool make all the difference? ,Let´s argue why live patching may be just what you need to speed up your IT services workflow.
Author
Stephan Venter
Publisher Name
TuxCare
Publisher Logo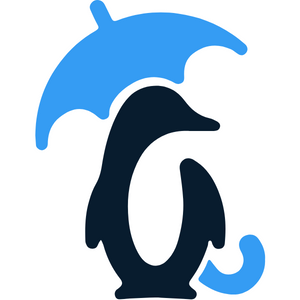 Looking to automate vulnerability patching without kernel reboots, system downtime, or scheduled maintenance windows?
Become a TuxCare Guest Writer