Join Our Popular Newsletter
Join 4,500+ Linux & Open Source Professionals!
2x a month. No spam.
KernelCare Supports CentOS 8 Automated Live Patching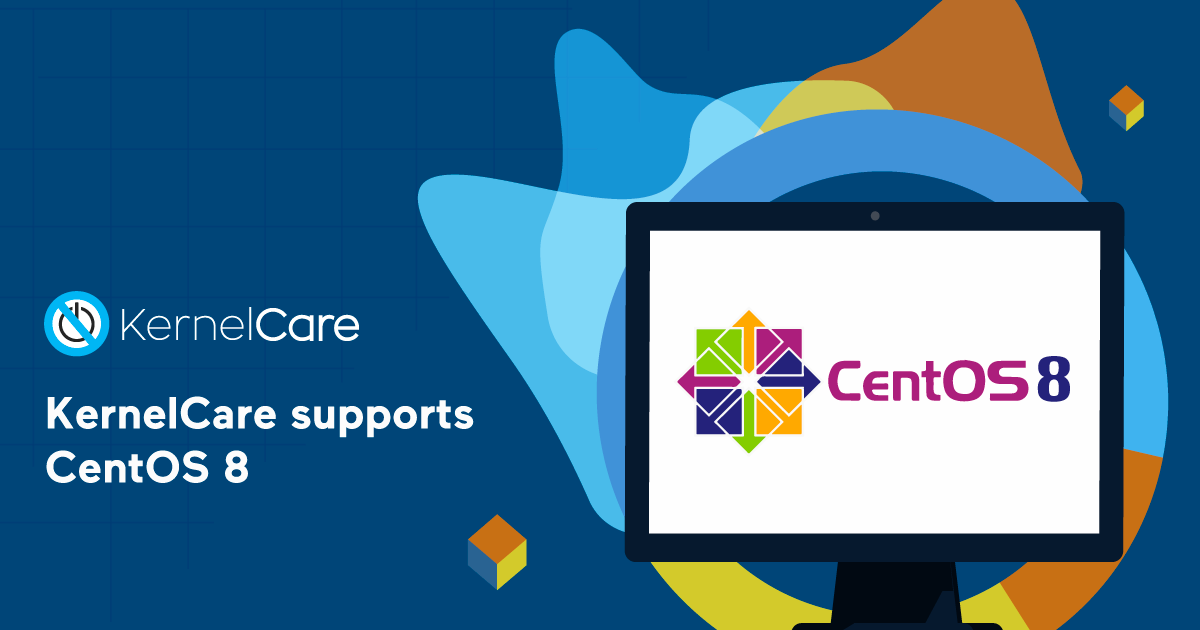 KernelCare now supports #CentOS8 automated live patching.
For data centers, hosting companies, and businesses or enterprises with in-house Linux specialists who rely on CentOS for their work, the release of CentOS 8 couldn't have come at a better time. CentOS is a clone of Red Hat Enterprise Linux (RHEL)'s top-tier business server and Linux benefits – all without RHEL's prices.
CentOS is built for servers and developer workstations where stability is paramount. While you won't be able to utilize the latest apps on CentOS, you'll have virtually no downtime when you go to run any of your web applications. CentOS can be found on any shared web hosting services, specifically those with cPanel support, so chances are, you're already using some form of CentOS.
CentOS is also a beneficiary of RHEL's training programs. If your SysAdmin trains and receives their Red Hat certification, they're able to utilize that certification to run and maintain any CentOS machine because it's interchangeable. With that, IT professionals are able to be experienced in both RHEL and CentOS.
Get a FREE 7-Day Supported Trial of KernelCare 
Related post: The Symlink Protection patchset is available for free for CentOS 6 & 7
KernelCare also supports:
About KernelCare
KernelCare is a live patching system that patches Linux kernel vulnerabilities automatically, with no reboots. It's used on over 300,000 servers, and has been used to patch servers running for 6+ years. It works with all major Linux distributions, such as RHEL, CentOS, Amazon Linux, and Ubuntu. It also interoperates with common vulnerability scanners such as Nessus, Tenable, Rapid7, and Qualys. To talk with a consultant about how KernelCare might meet your enterprise's specific needs, contact us directly at [email protected].

Looking to automate vulnerability patching without kernel reboots, system downtime, or scheduled maintenance windows?