First Linux Kernel 6.3 Release Candidate Announced
Linux Torvalds announced the first release candidate for Linux Kernel 6.3 on March 14, 2023. This kernel release candidate officially starts the testing phase for the upcoming Linux Kernel 6.3.
With the release of Linux 6.2, the two-week merge window for Linux Kernel 6.3 opened automatically. The first Release Candidate (RC) version is now accessible for early adopters, distro maintainers, and advanced users who wish to preview what the final version will comprise.
Linux Kernel 6.3: New Improvements
Linux 6.3 will bring several new features and improvements, including improved hardware device support. In addition, more Rust code will be utilized in the kernel to enhance performance.
Some other significant changes include the support for Steam's Deck controller interface and Intel's 14th Gen Meteor Lake processors. Furthermore, additional features can be seen for AMD RDNA3 GPUs and AMD Ryzen Zen 2 CPUs.
There will be improved support for Snapdragond 8 Gen 2 and other latest Qualcomm SoCs. It is an important upgrade because popular leading mobile brands like Samsung, OnePlus, and Xiaomi are planning to use it in their future releases.
Furthermore, it will undergo audio improvements for HP EliteDesk 800 G6 Tower PC and Dell Precision 3260 workstation. Additionally, it improves support for the HP Elitebook laptop, the HP OMEN 16-n0xxx gaming laptop, and various RISC-V, MIPS, exFAT, PowerPC, and AArch64 (ARM64).
There is a chance of removing the classic Intel C/C++ compiler (ICC) support because it has not been updated for three years. The kernel will also remove support for various obsolete DRM drivers.
The final release of Linux Kernel 6.3 is projected to launch in late April 2023. It depends on the number of Release Candidate (RC) milestones that will be released till then. It is likelier to be available for Arch Linux and openSUSE Tumbleweed users in early May 2023.
Meanwhile, you can download the first Linux Kernel 6.3 Release Candidate from this Git tree or the kernel.org website to test it on your computer. It is essential to remember that this version is for testing purposes only, not to be used in production.
The sources for this article include a story from 9to5linux.
Summary
Article Name
First Linux Kernel 6.3 Release Candidate Announced
Description
Linus Torvalds, the creator of the Linux operating system, has announced the first release candidate for Linux Kernel 6.3.
Author
Rohan Timalsina
Publisher Name
TuxCare
Publisher Logo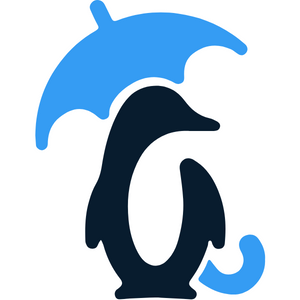 Looking to automate vulnerability patching without kernel reboots, system downtime, or scheduled maintenance windows?
Become a TuxCare Guest Writer