Linux Kernel 6.3 is Out Now: Find What's New
After the release of Linux Kernel 6.2 a few months ago, the latest stable version, Linux Kernel 6.3 has been released on April 23rd. This new version comes with a range of updates, including improved AMD support, Intel Meteor Lake enablement, Steam Deck Controller, networking improvements, and much more.
Linux 6.3: New Features and Improvements
One of the significant changes in Linux kernel 6.3 is the addition of AMD's "automatic IBRS" feature, which helps to minimize the performance impact caused by measures taken to mitigate the risk of Spectre V2. Additionally, this kernel introduces a brand new DRM accelerated driver for Intel VPU (Versatile Processing Unit), supporting VPU IP 2.7 integrated into 14th Generation Intel "Meteor Lake" client CPUs.
Linux 6.3 also includes several noteworthy networking-related improvements. For example, support for the PLCS (Physical Layer Collision Avoidance) Reconciliation sublayer, multiple new queuing disciplines, multi-path TCP mixed flows in both IPv4 and IPv6 and BIG TCP support for IPv4. A new socket option is also introduced that simplifies the process of making outgoing connections through a NAT gateway for multiple hosts.
Furthermore, this kernel release introduces additional tools, such as the virtconfig build target designed for AArch64 systems. For NFS filesystems, Linux 6.3 brings AES-SHA2-based encryption support on both the client and server sides. Other changes related to filesystems include improved EXT4 direct I/O performance, low-latency decompression for EROFS, and a faster Brtfs file-system driver.
New and Updated Drivers
Linux 6.3 comes with new and updated drivers to support devices like Banana PI BPI-M2 Pro SBCs, Samsung Galaxy tab A (2015) tablets, Rockchip RV1126 SoC, Orange Pi R1 Plus, and Radxa Compute Module 3 IO single-board computers, Logitech G923 Xbox Edition steering wheel, EVision keyboards, and a new ath12k (mac80211) wireless driver for Qualcomm Wi-Fi 7 devices.
The latest kernel version offers various hardware-related improvements, such as better Thunderbolt support with the addition of DisplayPort bandwidth allocation mode support, improved support for the Lenovo Yoga Tab 3 (YT3-X90F) tablet, support for the 8BitDo Pro 2 wired controller, improved support for the Lenovo Yoga Book (X90F / X90L) 2-in-1 laptop, and eBPF support for HID devices.
Moreover, Linux 6.3 introduces a new pata_parpot driver based on libata that can handle IDE drivers connected via parallel ports, which deprecates the PARIDe drivers. Alongside these, this release includes several other new and updated drivers, making it worth trying if your hardware has issues with current kernels. Also, it now offers initial support for the Steam Deck's controller interface and Steam Deck's rumble motors (both wired and wireless adapters).
Some other changes
Intel LKGS support and Intel TDX updates
Optimized string functions for RISC-V
Intel DP MST DSC Enabled
Support for Snapdragon 8 Gen 2
SME 2 & SME 2.1 Support
In summary, Linux kernel version 6.3 is a major milestone for Linux systems, providing notable advancements in performance, new features, and enhancements. You can download it from Linus Torvalds' git tree or the kernel.org website if you prefer to compile it on your GNU/Linux distribution. However, if this doesn't suit your preferences, you will need to wait until it becomes available in your distribution's stable software repositories.
The sources for this article include a story from 9to5Linux.
Summary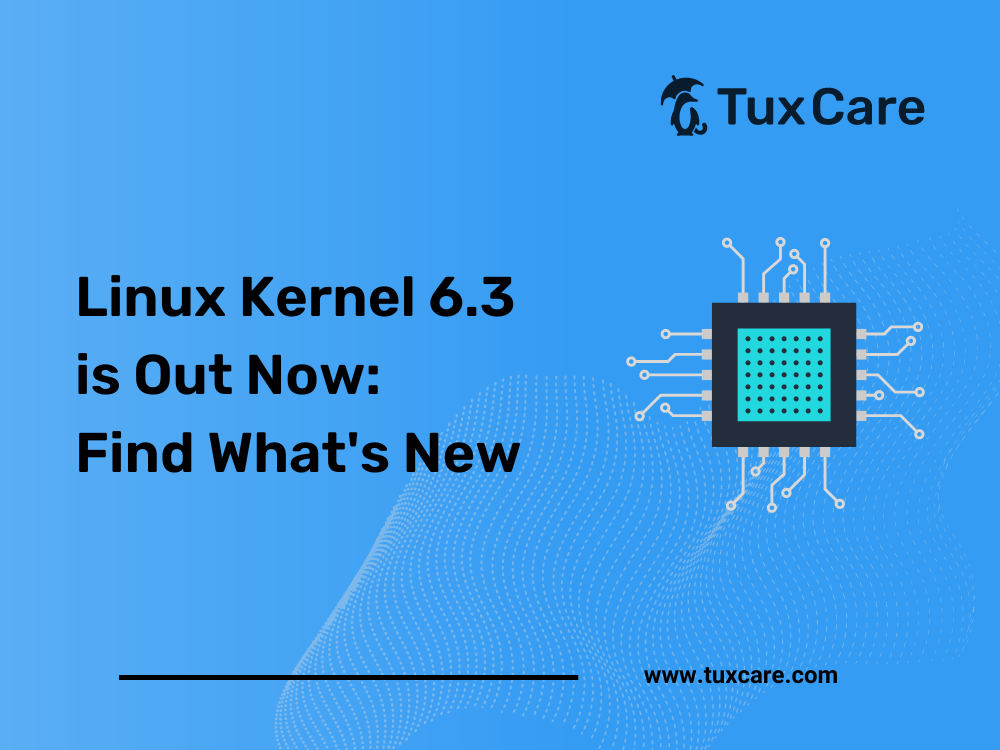 Article Name
Linux Kernel 6.3 is Out Now: Find What's New
Description
The latest stable kernel version, Linux 6.3 has been released on April 23rd. Check out new features and improvements in this blog post.
Author
Rohan Timalsina
Publisher Name
TuxCare
Publisher Logo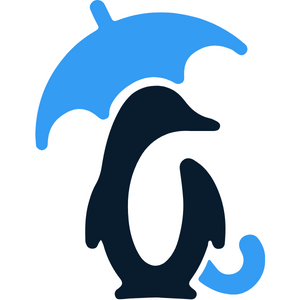 Looking to automate vulnerability patching without kernel reboots, system downtime, or scheduled maintenance windows?
Become a TuxCare Guest Writer