CentOS-8 is End of Life. What Comes Next?
With Centos-8 EOL, open-source communities of enterprise users and web hosts now face a great amount of risk. But, extended lifecycle support solutions can buy you time and make the transition to an alternative Linux distribution smooth while minimizing risk and vulnerabilities. 
Extended lifecycle support can help manage the significant risk that comes with Centos-8 EOL since this distribution will no longer receive security updates from the manufacturer. To understand this better, along with how alternative Linux distributions can help, let's get into the history of CentOS. 
What Is CentOS?
Founded in 2004, CentOS, Community Enterprise Linux Operating System is a popular Linux distribution worldwide. This community-driven project is essentially a rebuild of Red Hat Enterprise Linux, better known as RHEL. CentOS is a project that provided the open-source community with a solid foundation to build on. 
In 2014, RedHat acquired CentOS and continuously released stable versions and let communities work freely. The stable versions were based entirely on the release of RHEL. And, in 2019, IBM bought RedHat. 
The Red Hat Announcement – A Devastating Shift For Open-Source Communities
In 2019, Red Hat announced that the lifecycle of CentOS-8 would be coming to an end in 2021, rather than 2029, as it originally been planned. With an upstream development platform designed for CentOS, Red Hat implored open-source communities to shift their focus onto CentOS Stream. 
They also mentioned the lifecycle for Centos-8 would end as soon as 2024, and that there wouldn't be CentOS Linux 9, either. Noticeably, this announcement left the community devastated without much room for error before transitioning to an alternative to CentOS-8.  
CentOS Fedora RedHat 
Fedora Linux, which is a part of RHEL's development, or upstream, branch as it has the latest updates and patches making it a better fit with more reliability, was merged into RHEL's release.
Let's dive deeper into what the risks of CentOS 8 EOL are for open-source communities and what the solutions are. 
The Current Situation with CentOS Stream  
CentOS Stream is Red Hat's distro release and a collaboration between them and the CentOS community, which isn't necessarily a replacement for CentOS – but rather a continuous integration and continuous delivery (CI/CD). It is also Dev-Ops-friendly and can help deliver faster services. 
The Community Response to the CentOS Changes  
A large majority of web hosts and servers, including Facebook, use CentOS as their default operating system – mostly because of the amount of stability it offers and the fact that there is no cost associated with it. 
The community of web hosts and enterprise users at large has shown a negative view of CentOS Stream, as it isn't equivalent to CentOS Linux, or CentOS 8. The community believes that the Centos8 EOL announcement has been detrimental to its once stable and no-cost enterprise operating system and that CentOS Stream is purely motivated by profit and monetary incentives.
Alternatives to CentOS: Rocky Linux, Oracle Linux, and AlmaLinux
Rocky Linux
According to the wider community, Rocky Linux, an open-source enterprise operating system, is considered to be one of the most viable successors to CentOS-8. It is engineered for compatibility with the Red Hat Enterprise Linux and is under consistent development in the community, offering stability with regular updates at no cost.  
Oracle Linux
Oracle Linux is another free alternative to CentOS 8. This version was engineered with Red Hat Enterprise Linux roots. They benefit production systems and boast a vast community, as the OS is backed by Oracle. 
Enterprise users that leverage Oracle Linux face a few drawbacks, which are their paid support service and some compatibility issues that pop up when migrating or integrating products that aren't supported by Oracle.
AlmaLinux
AlmaLinux is a distro release that is a community-driven, open-source, and forever-free OS that many deem as a seamless replacement for CentOS. It is a RHEL 1:1 binary-compatible fork, and gives users everything they loved about CentOS. Although sponsored by CloudLinux, they're a non-profit organization with no usage restriction and no license, and will never be controlled by any company. 
The CentOS-8- EOL announcement put companies, servers, and enterprise hosts in a tough spot with no update about the release date for newer versions. Although transitioning to an alternative community release, like Rocky Linux or AlmaLinux, is a big decision, SRC smoothly migrated from CentOS to AlmaLinux soon after the EOL announcement was made: "In the open-source environment and open-source communities, you have to be flexible – so we just shifted." 
However, TuxCare's Extended Lifecycle Support turned the CentOS8 EOL news into nearly a non-event because organizations can continue to receive CentOS patches for years to come. In fact, TuxCare is able to extend the life of CentOS 8 by a solid four years. With these additional years, organizations now have plenty of extra time to figure out which distribution they'll use next.
How Extended Lifecycle Support Works While Your CentOS-8 EOL Systems Run Securely
If there is any vulnerability found, TuxCare deploys patches for it across the Linux systems that it supports, including multiple versions of CentOS. Organizations can minimize the exploitation of vulnerabilities by relying on TuxCare's in-house developers, who analyze if bug fixes are needed promptly and release patches if necessary – which are just as effective as the vendor's. 
Get in touch with TuxCare's cybersecurity experts to extend the life of your CentOS 8 EOL systems and give yourself ample time to migrate to an alternative Linux distribution. 
Summary
Article Name
CentOS-8 is End of Life. What Comes Next?
Description
Let's talk about the challenges, the current scenario, and the solutions that can help extend the lifecycle of CentOS 8.
Author
Ananya Tiwari
Publisher Name
TuxCare
Publisher Logo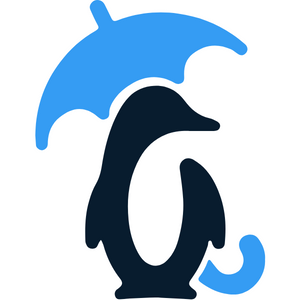 Looking to automate vulnerability patching without kernel reboots, system downtime, or scheduled maintenance windows?
Become a TuxCare Guest Writer