KernelCare partners with GDEP Solutions: expanding in Asia-Pacific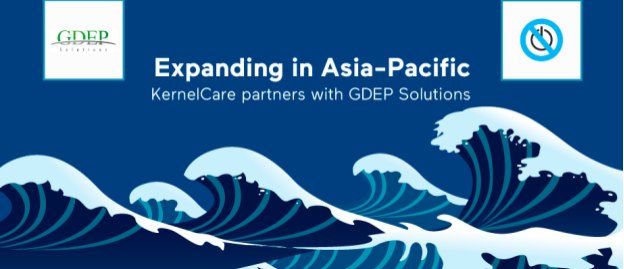 As part of our expansion into Asia-Pacific markets, we're happy to announce a new partnership with GDEP Solutions, a leading DevOps and OSS company based in Tokyo.
GDEP will act as local agents for our Linux kernel live patching solution, making use of their extensive network of businesses involved with high-performance GPU computing, cloud infrastructures and storage technologies, all staples of industries engaging in machine learning and AI.
We're proud to have GDEP help us spread the message on the benefits of live security patching for Linux servers, and we look forward to a long and fruitful partnership with them.
Other valuable partnerships:
About KernelCare
KernelCare is a live patching system that patches Linux kernel vulnerabilities automatically, with no reboots. It's used on over 300,000 servers, and has been used to patch servers running for 6+ years. It works with all major Linux distributions, such as RHEL, CentOS, Amazon Linux, and Ubuntu. It also interoperates with common vulnerability scanners such as Nessus, Tenable, Rapid7, and Qualys. To talk with a consultant about how KernelCare might meet your enterprise's specific needs, contact us directly at [email protected].

Looking to automate vulnerability patching without kernel reboots, system downtime, or scheduled maintenance windows?
Become a TuxCare Guest Writer