Real-time Ubuntu 22.04 LTS is now generally available
Real-time Ubuntu offers secure and reliable solutions for time-sensitive workloads in modern enterprises. By including real-time computing support, Canonical showcases its dedication to providing the best possible experience for users of open-source software.
Canonical announced the release of the most awaited real-time Ubuntu 22.04 LTS on February 14, 2023. This version of Ubuntu offers a deterministic response to an external event, with the goal of minimizing response time and meeting specified deadlines.
According to Mark Shuttleworth, the CEO of Canonical, the real-time Ubuntu kernel delivers exceptional performance and durability for software-defined manufacturing, monitoring, and operational technology. Furthermore, he added that Ubuntu has become the leading silicon-optimized AIOT platform on NVIDIA, Intel, MediaTek, and AMD-Xilinx silicon.
Optimal computing and deterministic response times
Canonical is working with a top-level ecosystem of partners, including silicon providers, OEMs, and ODMs, to push the boundaries of what is achievable in the software industry. Canonical marks a significant milestone in the advancement of the software world with real-time Ubuntu, enabling faster development and deployment.
Ubuntu 22.04 LTS incorporates the PREEMPT_RT patches for x86 and Arm architectures based on Linux kernel 5.15. The PREEMPT_RT patchset lowers kernel latencies to meet the demands of the most demanding workloads, ensuring time-predictable task execution. With its ability to meet stringent determinism requirements and limit the execution time, Ubuntu with PREEMPT_RT provides a more preemptive kernel than the mainline Linux kernel.
Mark Hambleton, the Vice President of Open Source Software at Arm, has expressed that the availability of real-time Ubuntu on Arm illustrates the power of open-source collaboration and the advantages it brings to the entire Arm ecosystem. Additionally, he told that Canonical is paving the way for the future of computing on Arm, enabling cutting-edge technologies like software-defined vehicles, smart Industrial 4.0 factories, 5G vRAN functionality, and energy-efficient Arm-based hyper-scale data centers.
Ideal for telco, Industry 4.0, and automotive industries
Canonical designed real-time Ubuntu with the aim of providing top-tier performance, ultra-low latency, and security for critical telco infrastructure. As workloads that demand quality of service and low latency slowly shift towards Ubuntu, Canonical developed the real-time kernel to cater to the evolving demands of telco network transformation for 5G.
Canonical is leading the way in digital infrastructure by offering real-time computing support, which is driving the development of robotics automation. In Industry 4.0, various use cases, such as industrial PCs and Human-Machine Interfaces (HMIs), require real-time Linux.
Arno Van Huyssteen, Telco Field CTO at Canonical, stated that Canonical's Ubuntu Pro with real-time kernel offers significant value to service providers and enterprise customers in various industries. Providing secure and reliable solutions is a top priority, so Canonical offers telco SLA-backed support for the real-time kernel within Ubuntu Pro LTS.
He further adds, "In-house provision of fixes, security patches, kernel module integration, and operating system platform testing can be cost-prohibitive for organizations, so leveraging Canonical's expertise and support, ensures customers can achieve their business objectives while realizing economic benefits and investment returns from an open source adoption strategy, without compromises."
Eric Kao, the Director at Advantech, has stated that Ubuntu-certified hardware is the perfect solution for companies looking to ship embedded Linux in their production lines. Advantech has initiated large-scale mass deployments of Ubuntu boards, and by leveraging a production-grade real-time Linux distribution backed by Canonical for several years, their enterprise customers can focus on their core business while shortening speed to market.
Production-ready for enterprise industries
Ubuntu 22.04 LTS featuring the real-time kernel, is accessible through Ubuntu Pro. It is a subscription package from Canonical that includes all aspects of open infrastructure. Canonical offers a free tier for personal and small-scale commercial usage, in line with its mission to facilitate open-source accessibility and consumption. The company's enterprise-grade software support and long-term maintenance for the real-time kernel guarantee the product's durability.
The real-time version of Ubuntu Core 22 is now available for enterprise customers from an App Store. Ubuntu Core is a fully containerized variant of Ubuntu optimized for edge devices. Canonical will provide long-term support for Ubuntu Core with the real-time kernel, ensuring the reliability of devices. Manufacturers can expect up to a decade of software updates for their low-powered, hard-to-reach, and often remotely managed embedded systems.
This enterprise-grade real-time Ubuntu is suitable for stringent low-latency requirements. Enterprises in different sectors can now utilize it to run their most demanding workloads and create a broad range of time-sensitive applications. Now, vendors can focus on value-add activities without being concerned about the stability and security of the underlying essential infrastructure.
The sources for this article include a story from Canonical.
Summary
Article Name
Real-time Ubuntu 22.04 LTS is now generally available
Description
Canonical announced the release of the most awaited real-time Ubuntu 22.04 LTS. Learn what benefits it brings to the software industry.
Author
Rohan Timalsina
Publisher Name
TuxCare
Publisher Logo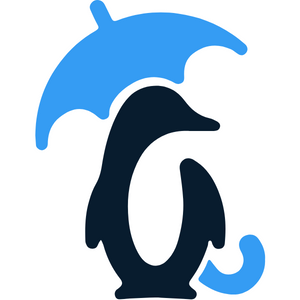 Looking to automate vulnerability patching without kernel reboots, system downtime, or scheduled maintenance windows?
Become a TuxCare Guest Writer