Benefits of Patch Management: Best Practices for Connected Devices
Patch management is a critical element in the world of cybersecurity, and patching vulnerabilities is critical across an organization's entire ecosystem – from the largest of data centers to the tiniest of connected devices.
In this blog, we'll explore the benefits of implementing patch management best practices for connected devices, including Internet of Things (IoT) systems. We'll discuss how to stay up to date with the latest patches, the importance of vulnerability management in these types of devices, and best practices for implementing a robust patch management plan in an IoT environment. 
The Effectiveness of IoT Devices
With the rise of the Internet of Things (IoT) in so many industries, like manufacturing and healthcare, organizations are now relying on many different types of connected devices to manage everyday tasks, streamline operations, measure productivity, ensure safety, and improve quality. 
However, the effectiveness of IoT devices comes with its very own set of risks. Connected devices are also vulnerable to cyber threats, which makes patch management essential for maintaining the security of these devices.
Linux Patch Management for Connected Devices
Linux patch management is the process of updating and maintaining the security of a Linux operating system by releasing patches to fix vulnerabilities and bugs. Linux patch management is critical in connected devices, especially in a network where the number of devices is growing rapidly. 
Through Linux patch management, organizations can identify and fix vulnerabilities in the operating system (OS) and develop patches to manage vulnerabilities and bugs. Linux patch management tools and techniques are used to automate the patching process, making it more efficient and effective.
For IoT devices, Linux patch management is particularly crucial because these devices are often designed to operate for long periods without updates or maintenance. As a result, they may be vulnerable to security threats, making them an easy target for cybercriminals.
The SANS Institute believes that by implementing effective Linux patch management practices, organizations can ensure that their IoT devices are secure, up to date, and protected from potential security breaches. This involves the regular release of patches to fix vulnerabilities and bugs, along with the prioritization of critical patches to be applied immediately. 
Automated patch management tools can help organizations in managing patches across multiple Linux-based IoT devices, making the process more manageable and reducing the risk of security threats. 
So, overall, Linux patch management is a critical aspect of IoT security, and it is essential for organizations that aim to develop effective strategies and ensure the ongoing security and protection of their IoT devices and keep prized data secure.
Failure to Include IoT Devices When a Vendor Releases Patches
Why do connected devices sometimes not receive security patches in a timely manner?
Some IT or SecOps teams may neglect or delay patching certain Linux-based connected devices, as kernel patches often involve device reboots and downtime – which can be difficult to coordinate and temporarily halt production. However, only patching core systems and ignoring some connected devices greatly increases your risk of a successful cyber attack.
Fortunately, with live patching, IoT devices can be patched without needing to be rebooted, so IoT environments can remain secure without experiencing any downtime whatsoever.
Staying Up to Date with Patch Management: What Is Live Patching?
Live patching is a non-disruptive patching approach that can help IT departments and SecOps teams manage patches across a range of connected devices, ensuring that all systems are up to date with the latest fixes. 
While a majority of vendors release patches addressing critical vulnerabilities in IoT devices by prioritizing them based on severity, automated or live patching ensures that all vulnerabilities and bugs are dealt with and patched without system rebooting or downtime – with no prioritization needed.
Also, live patching can be automated, so patching for your IoT devices can be put on autopilot so that all the latest patches get deployed automatically in the background without anyone noticing.
Benefits of Automated Patching in IoT Devices
One of the most important advantages of automated patching is that it saves time and resources for organizations with multiple devices and systems. Automated patch management can help IT departments manage patches across a range of devices, ensuring that all systems are up to date with the latest patches and fixes – leaving no room for malicious actors to exploit a vulnerability. 
This allows organizations to focus on other essential tasks, such as threat analysis, without worrying about manually applying patches or waiting on a vendor to release security patches.
These errors can leave devices vulnerable to attack, compromise sensitive data, and result in significant financial and reputational losses. However, automated patching eliminates these risks by ensuring that all devices are patched consistently. 
Level Up Your Patch Management Today
It's only natural for organizations to want to follow patch management best practices and do everything they can to protect data as well as prevent revenue loss and downtime. Modernizing your patch management approach with automated live patching provides a reliable, efficient, and affordable solution that ensures all of your connected devices are up to date with the latest security patches and fixes. 
Speak to a TuxCare expert today to learn everything you need to know about improving the security of your IoT devices with live patching as well as discover how to implement one of the most useful technologies to keep malicious actors at bay and your sensitive and regulated data safe. 
Summary
Article Name
Benefits of Patch Management: Best Practices for Connected Devices
Description
Securing your systems with effective patch management best practices for your IoT devices is crucial. Here's everything you need to know.
Author
Ananya Tiwari
Publisher Name
TuxCare
Publisher Logo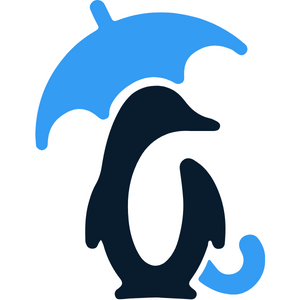 Looking to automate vulnerability patching without kernel reboots, system downtime, or scheduled maintenance windows?
Become a TuxCare Guest Writer