TuxCare Launches Extended Lifecycle Support for Debian 10
Stands as the company's 10th active ELS Program, positioning TuxCare as a clear innovator in protecting end-of-life offerings
PALO ALTO, Calif. – November 20, 2023 – TuxCare, a global innovator in enterprise-grade cybersecurity for Linux, today announced the launch of its latest Extended Life Support service aimed at helping Debian 10 users navigate its upcoming end of life slated for June 30, 2024.
Recently, it has been estimated by top minds in the space that more than 80 percent of worldwide servers run non-commercial distribution kernels – and furthermore, that number jumps to 99 percent for the world's embedded mobile devices.
Debian, as a popular early non-commercial distribution, enjoys a vast userbase with an eye toward reliability and stability, making TuxCare's ELS for Debian 10 an important option for receiving ongoing Debian 10 vulnerability patches that keep systems protected all the way through June 2028.
"Providing an affordable and easy pathway for more years of a secure Debian 10, this latest ELS service arms users with four additional years of time to formulate the best possible migration plan that fits their specific needs," said Michael Canavan, Chief Revenue Officer at TuxCare. "Through this service, simply connect to the TuxCare Debian 10 ELS repository and you're protected. It offers great value and room to breathe."
Full information on TuxCare's Debian 10 ELS is available at www.tuxcare.com/extended-lifecycle-support/debian-10-extended-support.
About TuxCare
TuxCare is on a mission to reduce the world's risk of cyber exploitation. Through its automated live security patching solutions and extended lifecycle support services for Linux and open source software and languages, TuxCare allows thousands of organizations to rapidly remediate vulnerabilities for increased security and compliance. The world's largest enterprises, government agencies, service providers, universities, and research institutions are protected by TuxCare on over one million workloads and growing.  For more information, go to https://tuxcare.com. To stay connected with TuxCare, follow us on LinkedIn, Twitter, Facebook, TikTok, and YouTube.
TuxCare Contact:                  
Summary
Article Name
TuxCare Launches Extended Lifecycle Support for Debian 10
Description
TuxCare, today announced the launch of its latest Extended Life Support service aimed at helping Debian 10
Author
PR Team
Publisher Name
TuxCare
Publisher Logo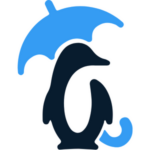 Gain Access to Affordable Ongoing Security Patches for Debian 10
Become a TuxCare Guest Writer