5 Things to See at ELC Europe 2019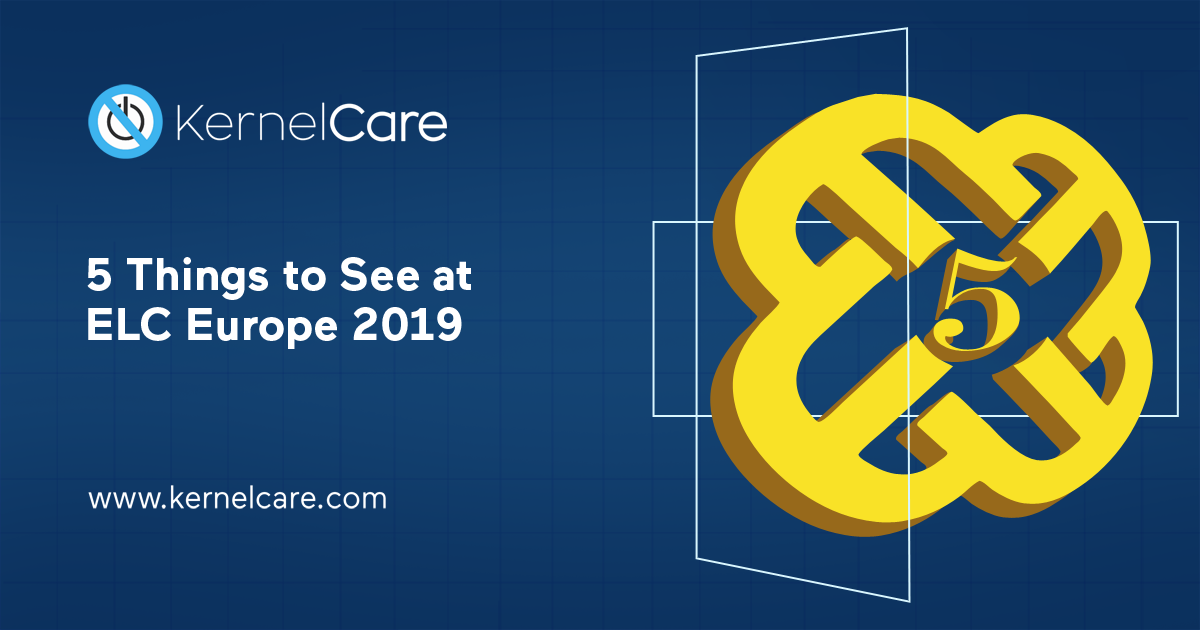 Calling all Europe-based Embedded Linux users! On October 28–30, at the Convention Center in Lyon, France will host the Embedded Linux Conference (ELC) Europe 2019. ELC is a premier vendor-neutral tech conference, where experts and developers working on embedded Linux and industrial IoT products gather for education and collaboration. This is a packed, innovation-focussed event. If you're attending, we figured you might need some guidance. Here are five tips and tricks:
First-time Attendee Breakfast
This networking event is open to all first-time attendees. This will help make that first conference experience a little easier for newbies. During this informal breakfast, you get to meet other first-timers, tech experts, and conference veterans. Aside from mingling with fellow attendees, one can learn invaluable tips and tricks on how to navigate and make the most out of the event. Make sure you pre-register before the event.
Monday, October 28 | 8:00 – 8:45 am
Forum 1-3 Foyer (Level -2)
Innovators Assemble! The IoT Edge Computing League Shares the Endgame
This panel discussion will be led by Melissa Evers-Hood from the Intel Corporation, Jason Shepherd from Dell Technologies, Balaji Ethirajulu from Ericsson, and Joel Vincent from ZEDEDA. As most of you know, Edge devices are vital to the future of IoT, and are slated to exceed 20 billion by 2020. Attendees will learn Edge use cases being addressed to satisfy industry needs. Currently, the fragmented edge market needs to work together to identify problematic security vulnerabilities and protect against them. For IoT to succeed in these devices, a common yet constructive vision is needed for the future of the IoT industry
Monday, October 28 | 11:30 – 12:05
Women in Open Source Lunch
All women attending are invited to attend a networking lunch at Open Source Summit Europe. The Open Source Lunch will begin with a brief introduction, then guests will be free to enjoy lunch and commune with one another. This is a wonderful opportunity for attendees to network and connect with each other; to share experiences and challenges so that everyone can continue to thrive.
Tuesday, October 29 | 12:55 – 14:55
Prestige Gratte Ciel (Level 2)
Debian and Yocto Project-Based Long-Term Maintenance Approaches for Embedded Products
This panel will be led by Kazuhiro Hayashi, Toshiba & Jan Kiszka of Siemens AG. In industrial products, requirements have to be met: 10+ years maintenance, including security fixes, reproducible builds, and continuous system updates. The speakers will compare two different approaches to achieving these requirements: Deby and ISAR. This talk will explain preferred use cases of each approach, explore how the CIP project supports building a sustainable industrial-grade Linux distribution, and discuss how to approach product development by selecting appropriate base systems and tools. It will also talk about relations with other open-source projects.
Monday, October 28 | 11:30 – 12:05
Linux Kernel Debugging: Going Beyond Printk Messages
This talk will be led by Sergio Prado of Embedded Labworks. It will focus on the different techniques used to debug the Linux kernel. The most common way is with printk messages. This is a good technique, but it doesn't address issues like tracing and understanding the kernel execution, debugging a kernel oops message, learning how to identify a memory leak or a deadlock in kernel space, and finally, identifying and analyzing a buffer overflow. In this talk you can learn about more useful debugging tools and techniques including KGDB, ftrace, addr2line, kmemleak, and so on.
Monday, October 28 | 15:15 – 15:50
Related posts:

Looking to automate vulnerability patching without kernel reboots, system downtime, or scheduled maintenance windows?
Become a TuxCare Guest Writer