Achieving Security Compliance with FedRAMP and CMMC: Live Patching as a Solution
The Cybersecurity Maturity Model Certification (CMMC) has taken center stage in security conversations within the Department of Defense (DoD) supply chain. The focus of this certification is to standardize and secure the way contractors manage sensitive information, particularly unclassified information. It plays a vital role alongside other compliances like FedRAMP, bringing in stringent requirements that cannot be ignored. 
CMMC and the Importance of Patching in Security Compliance with FedRAMP
By 2026, the CMMC regulation will be a non-negotiable requirement for all DoD suppliers and contractors. It will stand alongside other vital frameworks, such as NIST CSF, ISO27001, and SP 800-171, which play an integral role in the protection of unclassified information within the non-federal systems and organizations.
At the heart of these security requirements lies the patching policy, where vulnerabilities on the Known Exploited Vulnerabilities Catalog must be patched within 14 days. This necessity brings live patching into the forefront of security measures.
In this article, we'll explore the requirements of CMMC, its patching requirements, and how live patching can be a solution for security compliance, with a focus on tools that interact within the infrastructure. Visit the official CMMC site for detailed information on certification.
Patching Policy and the Role of Live Patching
A. CMMC Patching Requirements
Under the CMMC, there's a requirement for very fast patching. Vulnerabilities identified must be patched within 14 days, with periodic vulnerability scans and risk assessments performed in line with NIST SP 800-40. Testing effectiveness of controls is also mandated.
Examples of Tools
– Vulnerability Scanners: Tools like Nessus and Qualys can identify weaknesses in your system.
– Live Patching Tools: TuxCare's Live Patching offers zero-downtime kernel updates to secure Linux systems.
B. Business Opportunities
The CMMC regulation paves the way for improved business processes. The requirements for tools like SBOM, antivirus, zero-trust, IDS/IPS, standard builds/baselines, and change control provide an opportunity to build a robust security system.
Examples of Tools:
– Antivirus Software: McAfee and Norton offer antivirus protection.
– IDS/IPS Solutions: Snort and Cisco's Firepower provide intrusion detection and prevention.
– Asset/Config Management: Puppet and Ansible allow standardized configurations.
C. Access Controls and Monitoring
The CMMC further requires access controls, Multi-Factor Authentication (MFA), audit logs, including SIEM integration, reports, enrichment, privileged commands, and accurate timestamps.
Examples of Tools:
– Access Control: Okta and Duo Security facilitate secure access control.
– SIEM Integration: Tools like Splunk and ArcSight provide comprehensive security monitoring.
Live Patching: The Future of Security Compliance with FedRAMP and CMMC
Live patching is more than a trend; it's a necessity in the modern security landscape. This dynamic way to update systems without rebooting them is an essential aspect of meeting CMMC's stringent patching requirements.
Examples of Tools:
– TuxCare's Live Patching: Provides automatic updates and patches seamlessly for most popular Linux distributions
– Ksplice: Offers zero-downtime updates for Oracle Linux
Final Thoughts.
The CMMC regulation is more than a security guideline; it's a mandatory framework that will redefine how DoD contractors and suppliers operate. With a focus on patching, tools like live patching become indispensable in maintaining security compliance with FedRAMP and CMMC.
The future of the DoD supply chain lies in adherence to these policies, employing modern solutions like TuxCare's Live Patching to keep systems secure and compliant. The road to 2026 may seem long, but the time to act is now, ensuring that our digital infrastructure is as resilient and secure as it can be.
Some TuxCare customers have already recognized this need, integrating live patching into their security protocols for classified products. Explore how TuxCare's solutions can help your organization achieve compliance with CMMC and FedRAMP.
Summary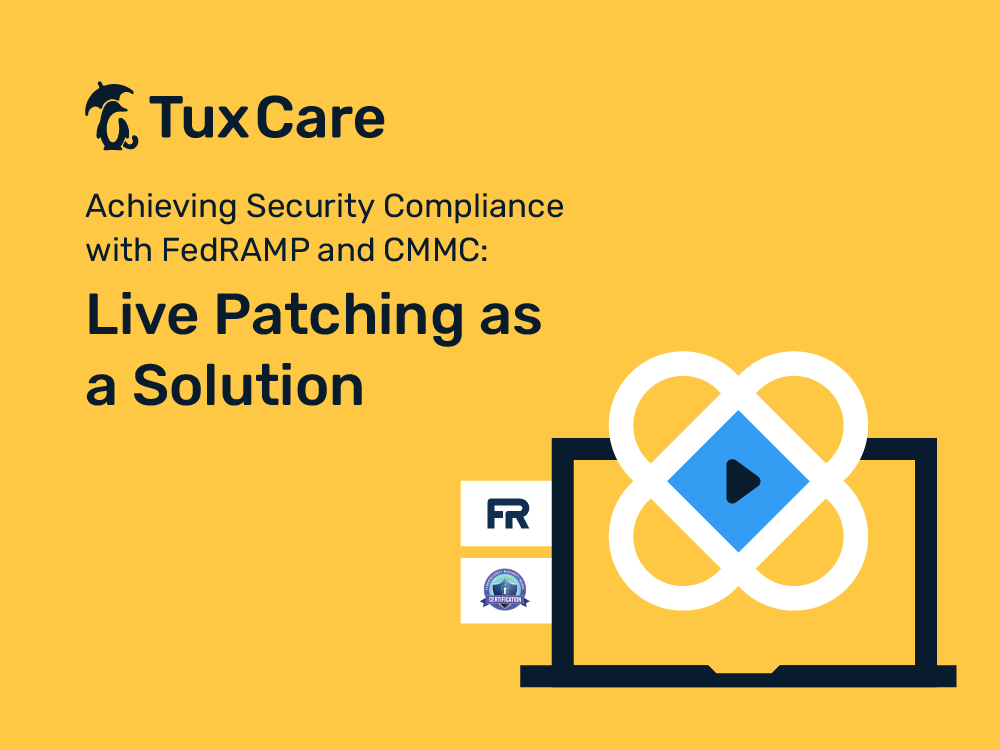 Article Name
CMMC & FedRAMP: Live Patching for Compliance
Description
Explore CMMC regulation, patching requirements, and live patching as a solution for DoD security compliance.
Author
Anca Tusca
Publisher Name
TuxCare
Publisher Logo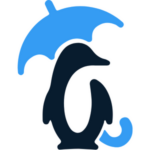 Looking to automate vulnerability patching without kernel reboots, system downtime, or scheduled maintenance windows?
Become a TuxCare Guest Writer