Advantages and concerns of ChatGPT in Cybersecurity
The influence of ChatGPT on cybersecurity, the threat landscape, and society in general has provoked much debate and discussion.
There are concerns about the hazards of artificial intelligence and there are major benefits that make ChatGPT a useful tool for the security industry. There are multiple advantages of using ChatGPT to improve productivity, help engineers, teach personnel, and assist law enforcement. It does, however, critically analyze the legitimate concerns about racial and gender biases, the lack of verified metrics, cybercriminal exploitation, vulnerabilities and exploits, privacy difficulties, social engineering, misinformation, and educational obstacles.
ChatGPT deployment provides an array of benefits for cybersecurity specialists and information technology experts. This potent technology improves the industry's capacity to detect and respond to cyber attacks in real time, hence enhancing overall cybersecurity resilience. ChatGPT simplifies labor-intensive duties by reducing notification fatigue, allowing security staff to focus on strategic thinking and analysis.
ChatGPT's features also include aiding malware researchers and reverse engineers with complex tasks such as code creation, convention comparison, and malware sample analysis. Furthermore, it bridges the security knowledge gap by facilitating staff training and teaching knowledge on frauds, social engineering, and password security. Furthermore, ChatGPT has the ability to assist law enforcement agencies in their efforts to investigate and forecast criminal activity, providing them with the capabilities to keep ahead of changing cybercriminal methods and technology.
Despite the numerous advantages, there are legitimate worries about using ChatGPT. One of the most visible difficulties is the inclusion of racial and gender biases in AI systems, which can reinforce prejudices and lead to unjust decisions. Furthermore, the lack of credible criteria for assessing the safety, security, and resilience of AI systems presents a problem to security teams. ChatGPT has already been weaponized by cybercriminals, who have used it to construct and transmit numerous malware versions and tactics.
The discovery of system vulnerabilities and exploits has prompted worries about potential data breaches and privacy abuses. Due of the related privacy and security problems, many companies, including banks, have either imposed limits or outright banned the usage of ChatGPT. The increase of social engineering methods aimed towards ChatGPT users emphasizes the vulnerabilities connected with its popularity. Furthermore, the capacity of ChatGPT to transmit misinformation and disinformation raises worries about its potential to support widespread deceit. Misuse of ChatGPT in educational contexts can promote plagiarism and impede the development of critical thinking abilities.
ChatGPT undoubtedly offers a plethora of advantages for the security community, however, it is imperative to address the legitimate concerns that arise with its usage. The mitigation of racial and gender biases, the establishment of verifiable metrics, and the fortification of security measures are essential steps toward ensuring the responsible and secure implementation of ChatGPT.
The sources for this piece include an article in Malwarebytes.
Summary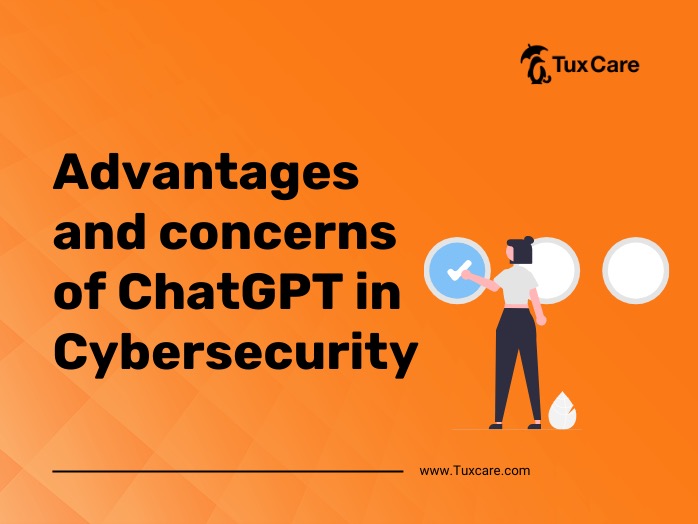 Article Name
Advantages and concerns of ChatGPT in Cybersecurity
Description
The influence of ChatGPT on cybersecurity, the threat landscape, and society in general has provoked much debate and discussion.
Author
Obanla Opeyemi
Publisher Name
TuxCare
Publisher Logo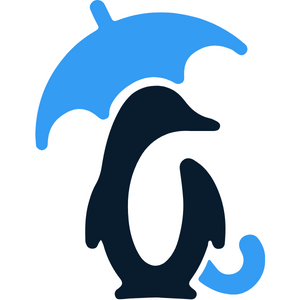 Looking to automate vulnerability patching without kernel reboots, system downtime, or scheduled maintenance windows?
Become a TuxCare Guest Writer