AlmaLinux 9.2 is Available Now: A Free Alternative to RHEL 9.2
The AlmaLinux OS recently announced the release of AlmaLinux 9.2, the newest version of their free and open-source enterprise-grade operating system. This release is binary compatible with the latest OS, Red Hat Enterprise Linux 9.2 (RHEL 9.2), and comes with a variety of improvements and updates.
With enhanced application streams, streamlined system management, containerization capabilities, and updated components, AlmaLinux 9.2 empowers users to optimize their infrastructure while also providing essential security updates.
AlmaLinux 9.2: New Features
AlmaLinux 9.2 has been designed to strengthen the foundation of the hybrid cloud and make it easier for users to deliver workloads, applications, and services across multiple environments with incredible speed and efficiency. The latest release comes with a range of powerful enhancements and features to achieve this. In particular, users can benefit from the added security updates, such as the realmd system role, a SCAP profile, and Ansible content that simplify managing security and compliance through enhanced system checks.
Furthermore, the improvements made to application streams include updated compilers, runtime languages, databases, and web servers. The web console has also been improved, alongside new system roles, making it easier to automate and standardize systems. Additionally, AlmaLinux 9.2 has new capabilities that simplify the development and management of containerized deployments.
AlmaLinux 9.2: Security Updates
Keylime updated to version 6.5.2
openSCAP rebased to version 1.3.7
Clevis now accepts external tokens
SCAP Security Guide rebased to version 0.1.66
A new rule added to SCAP for idle session termination
Rsyslog TLS-encrypted logging now supports multiple CA files
Rsyslog privileges limited to minimize security risks
The OpenSSL secure communications library updated to version 3.0.7
SELinux user-space packages updated to version 3.5
The fapolicyd framework now provides filtering of the RPM database.
The system now uses an updated AlmaLinux EV Code Sign Secure Boot Certificate
Various Components Updates
Git updated to version 2.39.1
Git LFS updated to version 3.2.0
Toolchains
GCC 11.3.1
glibc 2.34
binutils 2.35.2
Module Streams
AlmaLinux 9.2 receives the latest Python version, 3.11
Nginx also updated to the latest 1.22
PostgreSQL is now updated to 15, which is also the latest stable version
AlmaLinux 9.2, code-named Turquoise Kodkod, comes with the older kernel version 5.14 LTS and is supported for x86_64, aarch64, ppc64le, and s390x architectures. Users can upgrade their existing installations or download the updated ISO image from the official AlmaLinux website to take advantage of the latest improvements and features.
You can update your AlmaLinux 9 to 9.2 using the following command.
# dnf upgrade -y
Conclusion
AlmaLinux 9.2 is a significant update that offers users a comprehensive range of enhancements and features, including updates, improved application streams, streamlined system management, containerization capabilities, and updated components and toolchains. With this latest release, AlmaLinux remains committed to prioritizing performance, security, and ease of use, enabling organizations to leverage their infrastructure's potential fully.
TuxCare, a division of CloudLinux Inc, the primary sponsor of the AlmaLinux OS Project, offers a dedicated enterprise support service for AlmaLinux. With Enterprise Support for AlmaLinux, users benefit from an industry-leading OS lifecycle, receiving up to 16 years of support coverage, extended security updates for Almalinux 9.2, 9.6 and 9.10  and more.
Learn more about Enterprise Support for AlmaLinux here.
The sources for this include a story from AlmaLinux Wiki.
Summary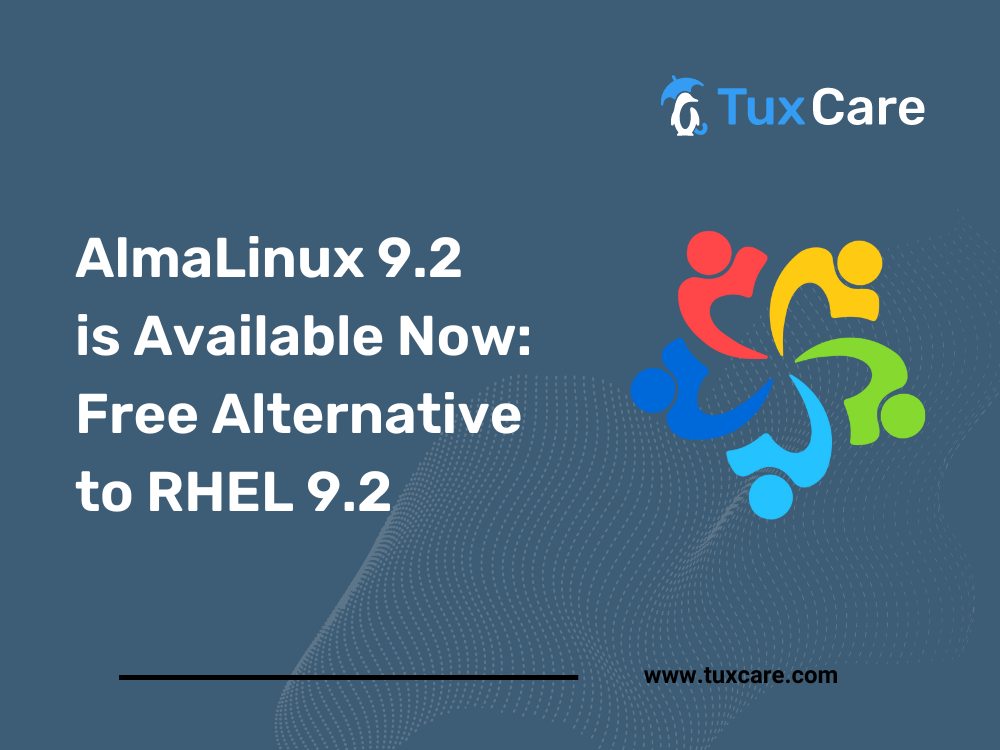 Article Name
AlmaLinux 9.2 is Available Now: A Free Alternative to RHEL 9.2
Description
Read this blog post and learn about new security, components, and tools updates in the latest release, AlmaLinux 9.2.
Author
Rohan Timalsina
Publisher Name
TuxCare
Publisher Logo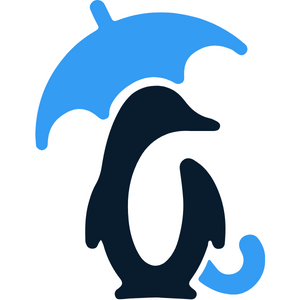 Looking to automate vulnerability patching without kernel reboots, system downtime, or scheduled maintenance windows?
Become a TuxCare Guest Writer