Appreciating SysAdmins: The Unsung Heroes in a Constantly Evolving Landscape
As we celebrate another System Administrator Appreciation Day, we would like to extend our heartfelt thanks to all the SysAdmins worldwide. Your dedication, proficiency, and knack for troubleshooting complex issues continue to keep businesses across all sectors afloat, from the team at TuxCare to the SysAdmins making tremendous impacts elsewhere. 
In a time where the rapid advancement of Artificial Intelligence might raise questions about the role of human intervention, it is important to emphasize that SysAdmins are still the essential cogs-in-the-machine that keeps everything running smoothly. The roles you play go far beyond automated scripts and AI algorithms. It's the humans behind the screens that make the real difference, translating tech jargon into business results, making sense of error logs, and ensuring that the systems continue to function as expected.
The landscape of system administration is anything but static. With recent developments in the Linux ecosystem and the continued evolution of technologies, SysAdmins are continuously adapting and reinventing themselves, seamlessly adjusting to the environment, meeting the challenges head-on with tech expertise and problem-solving skills. 
The work done by SysAdmins is often invisible, and perhaps that's how it should be. The best indication of a smoothly operating system is the unnoticed, seamless day-to-day operation, and that's a testament to the exceptional work done by you. You are the silent heroes, working behind the scenes, ensuring that businesses continue to thrive, keeping the lights on against all odds.
It is a TuxCare tradition to honor this day by collaborating with ADMIN Magazine. This year is no exception, and – as a small token of our appreciation for the SysAdmin community – we have sponsored a free special issue of ADMIN Magazine available for download. This issue will cover some new tools that might assist you in your everyday operations. Alongside this, we're also offering a downloadable UNIX/Linux family tree chart, a small memento for your reference.
Partnering with LearnLinuxTV, we will also be participating in a showcase of stories from the "trenches" of day-to-day sysadmin activities. Because when you save the day and no one notices, it's easy to overlook the effort and dedication that goes into keeping all the pieces playing together nicely. We want to shine a light on those efforts.
Today, we salute you, the unsung superheroes of the IT world. Despite the challenging landscape, you keep our digital worlds spinning. And while your work may often go unnoticed, it's the backbone of modern operations. As a light-hearted tribute to the control you wield over the IT infrastructure, feel free to "disappear" some unappreciative user's emails today, only for those emails to reappear tomorrow, as if by magic. 
You deserve more than just a 'thank you'. Keep up the amazing work.
Remember, without you, the modern business world would grind to a halt. You are very much appreciated. Happy System Administrator Appreciation Day!
Summary
Article Name
Appreciating SysAdmins: The Unsung Heroes in a Constantly Evolving Landscape
Description
As we celebrate another SysAdmins Appreciation Day, we would like to extend our heartfelt thanks to all the SysAdmins worldwide.
Author
Joao Correia
Publisher Name
TuxCare
Publisher Logo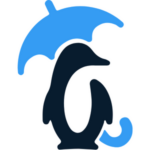 Looking to automate vulnerability patching without kernel reboots, system downtime, or scheduled maintenance windows?
Become a TuxCare Guest Writer