Bodhi Linux 7.0 Released Based on Ubuntu 22.04 LTS
Finally, a new version of Bodhi Linux has arrived after 2+ years of the previous release, Bodhi Linux 6. The standard ISO image of Bodhi Linux 7 is based on the stable Ubuntu 22.04.2 LTS released last year and uses the Linux 5.15 LTS kernel series. This release has the kernel updates enabled by default.
Now, let's explore other new changes and improvements in this version.
Bodhi Linux 7.0: New Updates
s76 Release
Bodhi Linux 7.0 is available in a new flavor called s76 release that features Linux kernel 6.4 for faster performance. Therefore, you have the option to choose "s76" ISO for download.
New Login Screen
This release improves the login experience with a new Plymouth theme and updated Slick–greeter (1.8.1) featuring a password reveal functionality.
Moksha Desktop
It features the newer Moksha Desktop 0.4.0 with improved performance and stability. The default theme now features the Moksha Green theme, which includes an animated background, a refreshed splash screen, and various refinements.
Software Updates
This release includes Chromium 115 and Terminology 1.13.1. A web browser manager inspired by the Classic Zorin OS Browser Manager is introduced to make it easier for users to install popular web browsers.
Other Changes
The Bodhi Quick Start Guide is now accessible in various languages, welcoming contributions for languages that weren't previously supported. The Thunar archive plugin is now included by default, using the engrampa backend.
Furthermore, the iBar Module has been upgraded to support application instances, making it easier for users to organize their apps. The Notification module has been revamped to offer support for Notification actions.
For full details, refer to the official release notes.
Conclusion
The latest version of Bodhi Linux has arrived with a new way of thinking about what a Linux system can do. It brings together a great look, better speed, and a promise to let users make it their own. This makes Bodhi 7.0 an excellent choice for people new to Linux and those who already love it. Whether you want a fancy desktop or a fast and simple system, Bodhi 7.0 is worth checking out.
Download Bodhi Linux 7.0 from the official website to experience its new features!
The sources for this article include a story from DebugPointNews.
Summary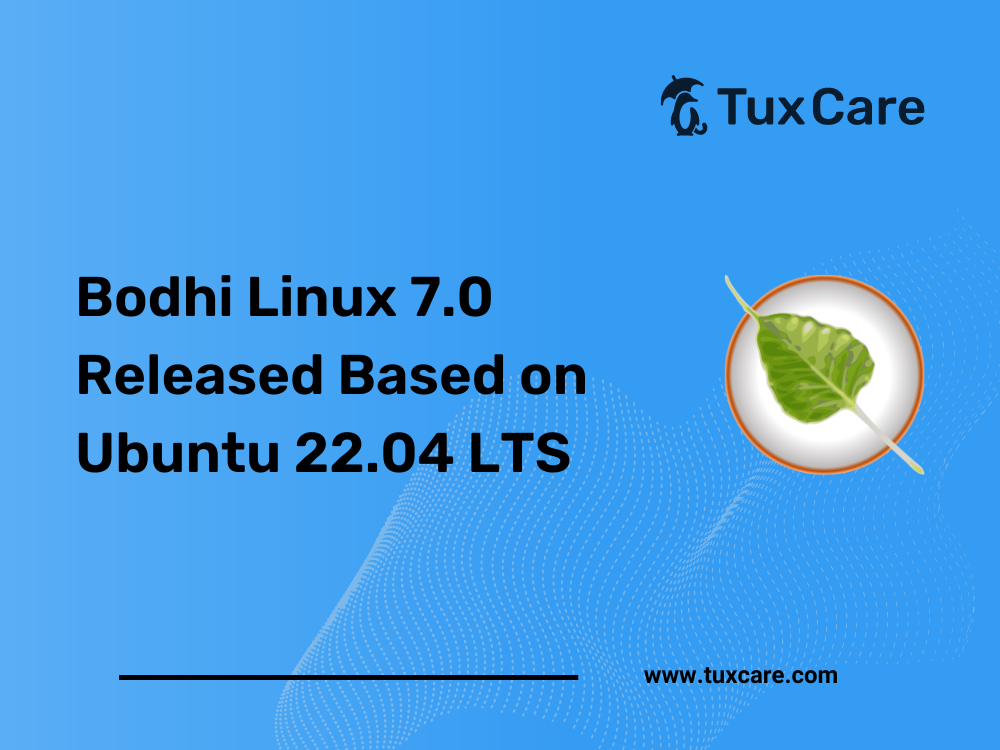 Article Name
Bodhi Linux 7.0 Released Based on Ubuntu 22.04 LTS
Description
Discover the latest updates and improvements in Bodhi Linux 7.0, based on Ubuntu 22.04.2 LTS and powered by Linux kernel 6.4.
Author
Rohan Timalsina
Publisher Name
TuxCare
Publisher Logo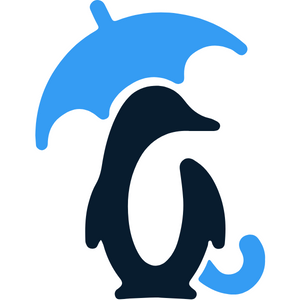 Looking to automate vulnerability patching without kernel reboots, system downtime, or scheduled maintenance windows?
Become a TuxCare Guest Writer