Cisco Emergency Responder Patch: Critical Flaw Fix
Cisco has recently provided a series of key security upgrades aimed at correcting a notable vulnerability inside its Cisco Emergency Responder (CER) in an earnest effort to enhance the security of essential systems. This issue had the potential to provide unauthorized access to unpatched systems using hardcoded credentials. This blog looks into the specifics of the Cisco emergency responder patch, as well as the consequences for organizations that rely on emergency response systems.
Role of Cisco Emergency Responder Patch
Cisco Emergency Responder (CER) is critical to the effectiveness of emergency response activities within organizations. This critical technology enables precise location monitoring of IP phones, allowing emergency calls to be routed to the proper Public Safety Answering Point (PSAP) as soon as possible. Such functionality is paramount in situations where timely assistance can be a matter of life and death.
Cisco Security Update for Responder Systems
A vulnerability known as CVE-2023-20101 is at the heart of this security risk. This critical flaw in emergency responder systems, which Cisco has now patched, had the potential to undermine the security of CER systems. It allowed unauthenticated attackers to obtain access to a targeted device by using the root account, which had default, unmodifiable credentials.
Cisco explained the problem, saying, "This vulnerability is due to the presence of static user credentials for the root account that are typically reserved for use during development." Hardcoded credentials, in essence, offered an open door for attackers. Exploiting this issue successfully could result in unauthorized access and the execution of arbitrary commands with root-level privileges.
Scope of Impact and Discovery
It should be noted that this serious flaw only affected Cisco Emergency Responder version 12.5(1)SU4. Other versions of the product were unaffected, providing comfort to organizations using different editions of the system.
Surprisingly, Cisco discovered this emergency responder system vulnerability during internal security testing. There have been no indications of public disclosures or malicious exploitation associated with CVE-2023-20101 as of the deployment of these fixes. Nonetheless, preemptive actions were determined to be necessary.
Urgent Action Required: No Temporary Workarounds
In situations like these, where there are no interim workarounds to mitigate the vulnerability, administrators, and organizations are left with one simple directive: upgrade vulnerable installations as soon as possible. This proactive security approach is critical for preventing potential intrusions and maintaining the integrity of emergency response activities.
Recent Security Challenges Faced by Cisco
This Cisco patching emergency responder flaw follows past security difficulties that Cisco has faced. Just last week, the business advised its clients to patch a zero-day vulnerability (CVE-2023-20109) that was actively being exploited by bad actors. This vulnerability affected devices running IOS and IOS XE software, highlighting the persistence of security dangers in the digital realm.
Furthermore, earlier that month, Cisco published a notice about another zero-day vulnerability (CVE-2023-20269) in its Cisco Adaptive Security Appliance (ASA) and Cisco Firepower Threat Defence (FTD). This vulnerability had been actively used by ransomware gangs in order to access corporate networks. In a similar vein to the last case, Cisco discovered this flaw through internal security testing and found no evidence of hostile exploitation.
The Importance of Keeping Systems Up-to-Date
In both cases of zero-day vulnerabilities, Cisco emphasized the significance of keeping systems updated to the most recent versions as the key method of mitigating risks in responder systems. These instances highlight the importance of proactive security measures in protecting vital infrastructure.
Conclusion
Finally, Cisco's quick response to the emergency communications system security vulnerability demonstrates the company's commitment to improving the security of important systems. Organizations that use CER should respond quickly to the call to action, updating their installations to defend against potential dangers. These developments serve as a stark reminder of the ongoing necessity for awareness and proactive security measures in an increasingly interconnected world.
The sources for this piece include articles in The Hacker News and Bleeping Computer. 
Summary
Article Name
Cisco Emergency Responder Patch: Critical Flaw Fix
Description
Discover how Cisco's latest patch resolves critical vulnerabilities. Get the latest updates on the Cisco emergency responder patch.
Author
Wajahat Raja
Publisher Name
TuxCare
Publisher Logo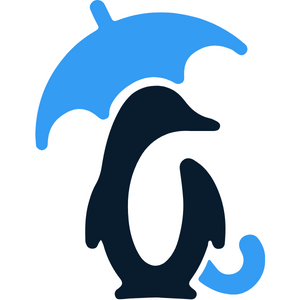 Looking to automate vulnerability patching without kernel reboots, system downtime, or scheduled maintenance windows?
Become a TuxCare Guest Writer