Citrix Bleed Exploit: Protect Your NetScaler Accounts
Recently, there's been a buzz in the tech world about a potential security risk known as the 'Citrix Bleed' vulnerability, officially labeled as CVE-2023-4966. This vulnerability affects Citrix NetScaler ADC and NetScaler Gateway appliances and could pose a significant threat to your online security.
Citrix Bleed Vulnerability: What You Need to Know
CVE-2023-4966 is a critical-severity vulnerability that was discovered and subsequently patched by Citrix on October 10. However, the company was somewhat tight-lipped about the details of the flaw. It wasn't until October 17 that Mandiant, a cybersecurity firm, revealed that this vulnerability had already been exploited as a zero-day in limited attacks since late August 2023.
Citrix has since issued a warning to administrators who oversee NetScaler ADC and Gateway appliances, urging them to apply the patch as soon as possible because attackers are increasingly targeting this vulnerability.
So, what is the Citrix Bleed flaw all about? In simple terms, it's a security hole that allows attackers to snatch authentication session cookies from vulnerable Citrix NetScaler ADC and NetScaler Gateway appliances. These appliances are crucial for various networking functions, including load balancing, firewall protection, traffic management, VPN, and user authentication.
The Vulnerability in Action
Researchers at Assetnote have delved deeper into the CVE-2023-4966 flaw and even published a proof-of-concept (PoC) exploit to shed light on the issue and help security enthusiasts test for exposure.
Here's how the vulnerability works: In the unpatched version (13.1-48.47) of NetScaler, there's a function that generates a JSON payload for OpenID configuration. This function doesn't have proper checks in place, which can lead to a buffer over-read if exploited. However, the patched version (13.1-49.15) ensures that a response will only be sent if certain conditions are met.
Using this vulnerability, attackers can manipulate the HTTP Host header to insert a hostname into the payload multiple times, causing the endpoint to respond with the buffer's contents and adjacent memory. This, in turn, can reveal sensitive information, including a session cookie that's typically 32-65 bytes long.
The Implications
If an attacker successfully snatches a session cookie, they can potentially hijack user accounts and gain unrestricted access to vulnerable appliances. This is obviously a grave concern, especially for businesses and organizations that rely on Citrix NetScaler devices for network security.
Now that a CVE-2023-4966 exploit is publicly available, cybercriminals are expected to increase their targeting of Citrix NetScaler devices in attempts to gain initial access to corporate networks. Threat monitoring service Shadowserver has already reported an uptick in exploitation attempts following the publication of Assetnote's PoC, so the malicious activity is already underway.
Protecting Your Systems from Citrix Bleed
Given that vulnerabilities like Citrix Bleed are commonly exploited for ransomware and data theft attacks, it's crucial for system administrators to act swiftly. If you're responsible for Citrix NetScaler ADC and Gateway appliances, make sure to deploy the patches provided by Citrix as soon as possible. This proactive measure can go a long way in safeguarding your network and data from potential threats. Stay safe online!
Discover how to recover from a ransomware attack in this comprehensive guide.
The source for this story is available on Bleeping Computer.
Summary
Article Name
Citrix Bleed Exploit: Protect Your NetScaler Accounts
Description
Learn about the critical Citrix Bleed vulnerability (CVE-2023-4966) and how it enables hackers to hijack Citrix NetScaler accounts.
Author
Rohan Timalsina
Publisher Name
TuxCare
Publisher Logo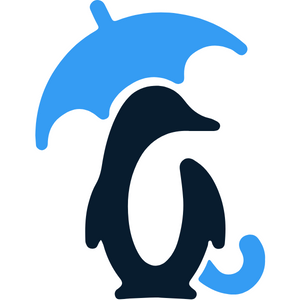 Looking to automate vulnerability patching without kernel reboots, system downtime, or scheduled maintenance windows?
Become a TuxCare Guest Writer