Crypto Scam Warning: FBI Issue Warning Of Crypto Scammers Disguised AS NFT Enthusiasts
A recent crypto scam warning from the Federal Bureau of Investigation (FBI) in the United States sheds light on a worrying trend involving cybercriminals posing as reputable non-fungible token (NFT) developers. What's their goal? Taking cryptocurrency and digital valuables from oblivious individuals.
Crypto Scammers Use Phishing Link To Reel Users In
FBI alerts that crypto scammers can acquire unauthorized access to real NFT developers' social media profiles. Also, they make fake accounts that appear legitimate. These fake accounts then release "exclusive" NFTs, frequently employing false advertisements to create a feeling of urgency. Within these phony advertisements is a trap – phishing links that take users to fraudulent websites. These websites have been meticulously constructed to look like genuine NFT projects.
Potential victims are enticed to connect their cryptocurrency wallets and purchase the alluring NFTs after they are entrapped. Unfortunately, these funds and valuable tokens are quickly transferred into the scammers' wallets. This leaves the genuine owners empty-handed.
To avoid detection, the criminals route the stolen NFTs via a sophisticated web of cryptocurrency mixers and exchangers. Thereby disguising the trail and final destination of the stolen NFTs. This cryptocurrency fraud makes tracing and recovering stolen digital assets challenging.
Therefore, protecting oneself from this surge of NFT-related scams necessitates extreme caution. Prospective NFT buyers should exercise caution and thoroughly study social media accounts and websites for evidence of legitimacy before proceeding.
FBI Issues A Warning About Pig Butchering
This worrying trend occurred just months after the FBI issued a warning about an increase in fraudulent digital currency investment scams known as "pig butchering." In 2022, these elaborate scams resulted in significant losses of $2 billion.
A particularly concerning variant of this trend is "CryptoRom." Hackers steal cryptocurrency from innocent victims by forming romantic relationships using false identities on dating apps and social media platforms. This way, they lure the victims into cryptocurrency fraud.
Additionally, these clever operators lead their victims from first app-based interaction to private chat platforms like Telegram or WhatsApp. They use convincing approaches to persuade victims to use counterfeit cryptocurrency websites or apps, forcing them to make large investments.
The FBI crypto scam alert also sheds light on the crooks' strategies, which include directing victims through the investing process, displaying phony earnings, and urging progressively greater investments. When victims try to withdraw their money, an upsetting twist appears in demands for fees or taxes. Even if they are paid, victims are stranded, unable to recover their investments.
Perpetrators Leverage AI For Legitimacy
Perpetrators are now using smart AI techniques to add legitimacy to their conversations. They encourage victims to download dodgy apps from top app stores. These apps are intended to bypass review processes before undergoing a nasty change after clearance. Scammers switch from harmless to fraudulent interfaces by subtly modifying remote content connected with the app without raising suspicions from Apple or Google. Unless a worried user files a complaint, this cryptocurrency fraud works.
So in a world where digital deceit is on the rise, awareness, and care are powerful weapons. As interest in NFTs grows, it is important to be aware of the dark operators hiding in the digital environment.  Talk to one of our experts right away and help protect your valuable digital assets from falling into the hands of these scammers.
The sources for this piece include an article in The Hacker News.
Summary
Article Name
Crypto Scam Warning: FBI Issue Warning Of Crypto Scammers Disguised AS NFT Enthusiasts
Description
Stay updated on the most recent FBI crypto scam warning about scammers posing as NFT developers. Keep your valuables safe from fraudulent scams.
Author
Wajahat Raja
Publisher Name
TuxCare
Publisher Logo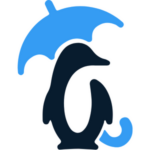 Looking to automate vulnerability patching without kernel reboots, system downtime, or scheduled maintenance windows?
Become a TuxCare Guest Writer