Data Leaks and Cybersecurity Lapses
In recent years, data leasks and breaches have emerged as significant risks for organizations, particularly those that rely heavily on cloud services for storing and managing their sensitive data. A series of incidents involving the world's largest car manufacturer, Toyota, serves as a reminder of the potential vulnerabilities that can expose sensitive customer data and the lessons that businesses must learn from such incidents.
Let's take a look.
Anatomy of a Data Leak
Toyota has been involved in a series of data leak incidents that have exposed sensitive customer data, including names, home addresses, phone numbers, email addresses, customer IDs, vehicle registration numbers, and vehicle identification numbers. These incidents reveal several key cybersecurity lapses.
In one case, the company disclosed a data leak after a developer inadvertently published the source code for a customer-facing application on GitHub, the de-facto online code repository. This leak, which went unnoticed for about five years, exposed the email addresses and customer management numbers of nearly 300,000 customers. The leaked source code also contained an access key to the data server, which allowed unauthorized access to the stored customer data.
In another incident, Toyota admitted to a second data leak in less than three weeks, this time due to an incorrectly configured cloud service that was accidentally set to public rather than private. This misconfiguration left more than 2 million clients at risk, and the data was likely accessible from October 2016 until May 2023.
Moreover, Toyota's Indian business disclosed a data breach that may have exposed some customers' personal information, illuminating the global nature of the company's cybersecurity challenges.
The Need for Proper Security Vetting
These incidents highlight the critical need for proper security vetting of all cloud services. Cloud providers offer powerful tools for storing and managing data, but the information should not be considered automatically secure simply because it's hosted on the cloud. 
The responsibility for securing cloud environments rests with the companies themselves. This includes ensuring that access controls are properly configured, that data is encrypted at rest and in transit, and that monitoring systems are in place to detect any unauthorized access or activity.
In the case of Toyota, human error led to the misconfiguration of its primary cloud service, leaving it publicly available for years. This underscores the importance of regular audits and reviews of cloud configurations to ensure that they are secure and compliant with best practices.
The Dangers of Storing Source Code Publicly
The incident where the source code for Toyota's customer-facing app was published on GitHub also highlights the dangers of storing source code in online, public-facing repositories. While GitHub and similar platforms are invaluable for collaboration and version control, they can also expose sensitive data if not used properly. 
Every other day there are stories about inadvertently shared secrets, passwords or tokens, left by mistake inside the source code. Even with current tools directly integrated into GitHub, secrets are still regularly published. It should come as no surprise that this has also been noted by malicious actors, which regularly scan new commits for such findings.
In this incident, the published source code contained an access key that allowed unauthorized access to a data server, leading to the exposure of customer data. This serves as a stark reminder that companies must ensure that their source code does not contain any sensitive information, such as access keys or credentials, before it is published in a public repository.
Building an Efficient Cybersecurity Posture
All of these vectors increase an organization's risk profile and must be accounted for when preparing an efficient cybersecurity posture. Companies must adopt a proactive approach to cybersecurity, which includes regular audits of their IT systems, continuous monitoring for suspicious activity, and ongoing employee training to minimize the risk of human error. Failing to do so, or relegating this to a secondary concern status, is akin to building Fort Knox but leaving the proverbial front door's keys* under the welcome mat.
It's also crucial that companies have a robust incident response plan in place to manage any data breaches that do occur. This should include steps for identifying and containing the breach, investigating its causes, notifying affected customers, and taking steps to prevent similar incidents in the future.
In the case of Toyota, the company did take some positive steps following the incidents. For instance, it issued an apology (let's not forget that one of the main damages that result from data breaches and leaks is reputational and a loss of trust) and implemented a system to monitor cloud configurations after the second data leak. Nevertheless, the fact that these incidents occurred in the first place shows that there is still room for improvement in the company's cybersecurity posture.
Conclusion
The series of data leaks at Toyota provide a cautionary tale for all organizations. In today's digital world, every company is a potential target for cybercriminals – size is not a deciding factor for threat actors – and the responsibility of securing your data rests squarely on your shoulders. 
By recognizing the potential vulnerabilities in your IT systems, implementing rigorous security vetting of your cloud services, ensuring the safe handling of your source code, and adopting a proactive approach to cybersecurity, you can significantly reduce your risk profile and protect your customers' sensitive data.
[* – The author understands that there are probably more than one set of keys needed to open Fort Knox's Bullion Depository proper, and no welcome mat is large enough to hide those. It was hyperbole.]
Summary
Article Name
Data Leaks and Cybersecurity Lapses
Description
Lets dive into data leaks and breaches that have emerged as significant risks for organizations in the last years
Author
Joao Correia
Publisher Name
TuxCare
Publisher Logo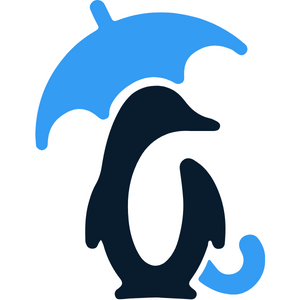 Looking to automate vulnerability patching without kernel reboots, system downtime, or scheduled maintenance windows?
Become a TuxCare Guest Writer