Discord.io Data Breach: Operations Halted Amid Security Concerns
Discord.io is a third-party platform renowned for its customized invite services. It has recently taken decisive action to stop its operations in the aftermath of the Discord.io data breach. As a result of this incident, the personal information of almost 760,000 users was made public, alarming the community. 
Let's investigate the specifics of this incident and the precautions users can take to protect their personal data.
The Specifics of Discord.io Data Breach
Cyberattack leads to suspension of Discord.io, a distinct entity from the official Discord platform. Sensitive information belonging to 760,000 users was improperly exposed as a result of this breach. Discord.io had a thriving community of 14,000 users and was mostly used by server admins to make personalized invitations for their channels. Its dedicated Discord server served as the platform's main communication hub.
Decrypting the Breach
When a user going by the handle "Akhirah" displayed the Discord.io database on the newly-emerging hacking site Breached, the breach came to light. Four user profiles were supplied from the stolen information as evidence of the incident. A well-known cybercrime forum's replacement, Breached, specializes in exchanging and sharing data collected from similar breaches.
The hacked Discord.io data breach dataset, according to 'Akhirah,' contains a variety of user attributes, such as user IDs, icons, authentication information, administrative rights, email addresses, usernames, hashed passwords, and more. The following user attributes were specifically highlighted by the hacker.
"userid","icon","icon_stored","userdiscrim","auth","auth_id","admin","moderator","email","name","username","password","tokens","tokens_free","faucet_timer","faucet_streak","address","date","api","favorites","ads","active","banned","public","domain","media","splash_opt","splash","auth_key","last_payment","expiration"
Consequences of the Breach
The exposure of users' sensitive information, including usernames, email addresses, specific billing details, salted and hashed passwords, and individual Discord IDs, has generated significant worries and concerns within the online community. 
Given that it can be viewed by users who share a server, this information may not be fully secret. But its inclusion in the hack highlights the possibility of connecting Discord accounts to particular email addresses. That's the reason why this privacy breach prompts Discord.io to cease operations.
The Response of Discord.io
The discovery of the vulnerability is explained via a timeline on the Discord.io website, which traces it back to a post on a hacking forum. Discord.io rapidly verified the accuracy of the exposed data in reaction to the breach.
Discord.io suspends operations after data breach and announced the decision via its website and Discord channel. Discord.io shuts down temporarily following data breach and has started the process of canceling all premium memberships too.
The Path Ahead
Users of Discord.io must take precautions to safeguard their personal information despite the perpetrator's attempts to sell the database. The revealed email addresses provide a possible concern, even though encrypted passwords add an extra layer of security. Hackers might use this information in phishing schemes to try and collect more private information.
Here are some steps helpful in mitigating the risk:
Stay Alert: Users should be on the lookout for unforeseen emails, especially ones that request passwords or other sensitive information.
Monitor Official Website: Check the official website of Discord.io frequently for information on potential password changes and official messages from the platform, especially on the #breach-notification channel.
Password Update: It is advised that users immediately change their passwords and enable two-factor authentication to increase the security of their accounts.
Conclusion
The Discord.io Data Breach serves as a reminder of how vitally important data protection is in the digital world. Users must take proactive measures to secure their information while the platform works to resolve the issue and ensure user safety. Users may manage the fallout from this incident and improve their online security posture by remaining informed, vigilant, and proactive.
Concerned about your data? With TuxCare's KernelCare Enterprise, you don't need to worry! It not only minimizes vulnerability exposure but also also streamlines vulnerability management. Say goodbye to scheduling emergency maintenance windows to apply patches. So no operation halts what so ever!
Reduce your patching workload, get a free demo today!
The sources for this piece include an article in Cyber Security News and Ghacks.net.
Summary
Article Name
Discord.io Data Breach: Operations Halted Amid Security Concerns
Description
Stay informed about the Discord.io data breach. Operations paused due to security concerns. Protect your information and get the latest updates to stay ahead.
Author
Wajahat Raja
Publisher Name
TuxCare
Publisher Logo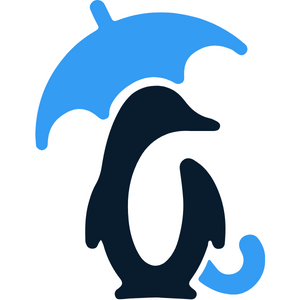 Looking to automate vulnerability patching without kernel reboots, system downtime, or scheduled maintenance windows?
Become a TuxCare Guest Writer