GitLab Security Patches: Safeguarding Your Data
GitLab recently released critical security upgrades in order to improve the security of its widely used open-source code repository and DevOps collaborative software development platform. These GitLab security patches are intended to remedy a vulnerability that could expose businesses to security threats. In this blog, we'll go through the most recent GitLab security improvements and the importance of staying current in the ever-changing field of cybersecurity.
Unveiling the Vulnerability
GitLab's security team discovered and fixed a major flaw that, if abused, might allow attackers to gain unauthorized access to a user's privileges. This flaw was caused by security scan policies that might be modified by hackers. Essentially, attackers might pose as legitimate users, allowing for unauthorized activity within GitLab's environment. Gaining access to sensitive data, modifying code, and even beginning software supply-chain attacks are examples of such operations. This is a major risk to data integrity, code security, and overall business continuity.
GitLab's Swift Response
GitLab quickly released two revised versions to address this potential security breach: 16.3.4 and 16.2.7, which cater to both Community and Enterprise editions. These updates not only solve the reported security flaws but also operate as a preventative measure to safeguard GitLab users from prospective threats. GitLab highly recommends all users to swiftly upgrade their installations to one of these versions as part of their security best practices to guarantee their DevOps environment remains secure.
From Medium to Critical Severity
Johann Carlsson, popularly known as "joaxcar," who played a critical role in finding the weakness, made this discovery feasible. Carlsson, a security researcher and bug hunter, discovered the weakness while working with GitLab's HackerOne bug-hunting program. These collaborative GitLab vulnerability fixes are critical in identifying and mitigating possible problems before they are exploited by criminal actors.
Notably, this most recent vulnerability, CVE-2023-5009, has a far higher critical severity score of 9.6 when compared to an earlier problem, CVE-2023-3932, with a medium CVSS severity level of 5.3. The significant escalation in severity emphasizes the possible impact on GitLab users of this security issue.
Understanding the Threat
According to Alex Ilgayev, the Head of Security Research at Cycode, exploiting the current issue allows an attacker to use GitLab's scan execution policy tool. Users can configure built-in scanners for GitLab projects, such as static analysis and vulnerability scanning, using this feature. These scanners work within specific pipelines and have predefined permissions.
The previous vulnerability allowed threat actors to impersonate the policy file committer, grab control of pipeline permissions, and access any user's private repositories. Attackers might essentially assume the permissions of arbitrary users by changing the author of the policy file using the 'git config' command. GitLab security updates have been provided by GitLab that allows security scans to be performed by a dedicated bot user with restricted permissions.
Unmasking the Bypass
While GitLab has not formally released the bypass, Ilgayev claims that it requires removing the bot user from the group, allowing the previous vulnerability flow to be executed. This insight emphasizes the complexities of dealing with and mitigating such security concerns, as well as the significance of extensive security testing.
GitLab Security Patches: Vulnerable GitLab Instances
It is critical to understand which GitLab instances are vulnerable to abuse. If both the direct transfers and security policies features are activated at the same time on your GitLab instance, it is vulnerable. This applies to any version beginning from 13.12 before 16.2.7 or any version starting from 16.3 before 16.3.4. Nick Malcom, a Senior Security Engineer at GitLab, provided helpful advice by suggesting that deactivating one or both of these features can mitigate the issue in instances when upgrading is not immediately practicable.
Prioritizing Security in DevOps
Security should never take a second seat in the fast-paced world of DevOps, where continuous integration and deployment are the standard. GitLab's proactive strategy to discover and mitigate GitLab software vulnerabilities demonstrates the significance of cybersecurity in modern software development. To defend your organization from potential threats and vulnerabilities, it's critical to keep informed and respond quickly when security updates are released.
Conclusion
Finally, the GitLab patch release serves as a sharp reminder that cybersecurity is a never-ending effort. Organizations can minimize the risk of security breaches and ensure the integrity of their DevOps environment by applying fixes on time and remaining alert. In a day when digital assets and sensitive data are at the forefront, investing in effective cybersecurity measures is not only a best practice; it is a requirement.
The sources for this piece include articles in The Hacker News and GitLab. 
Summary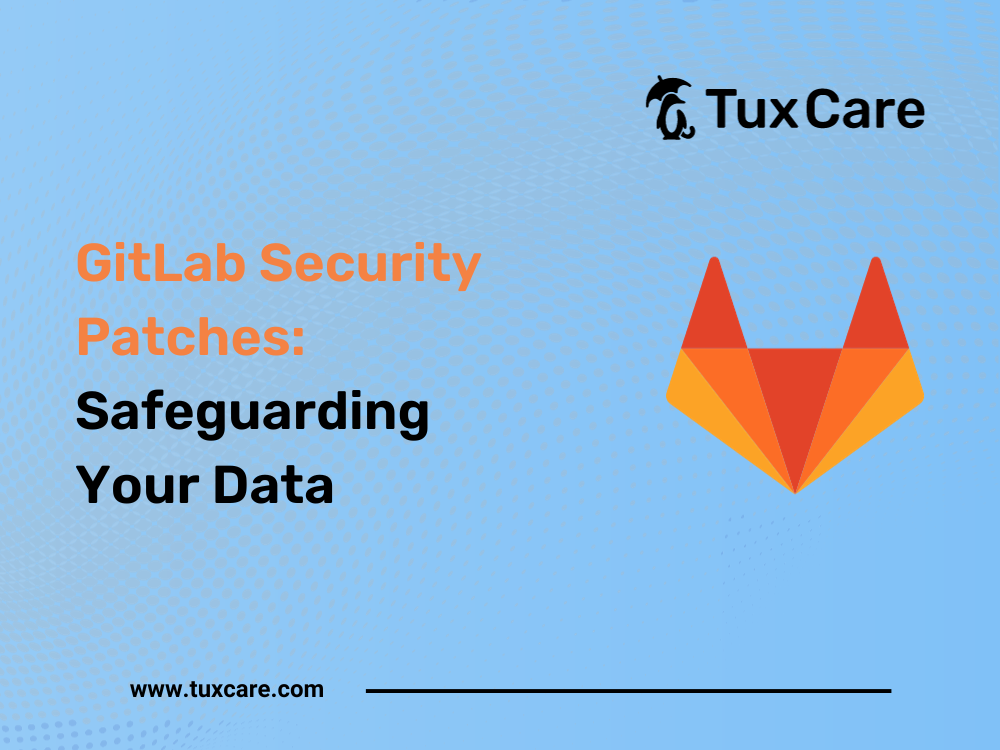 Article Name
GitLab Security Patches: Safeguarding Your Data
Description
Discover how the latest GitLab security patches protect your data and stay secure by using GitLab security patches for vulnerabilities!
Author
Wajahat Raja
Publisher Name
TuxCare
Publisher Logo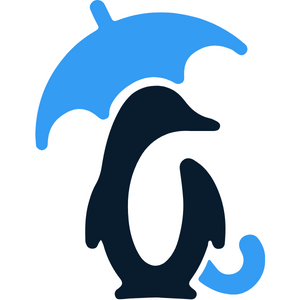 Looking to automate vulnerability patching without kernel reboots, system downtime, or scheduled maintenance windows?
Become a TuxCare Guest Writer