KernelCare for IoT adds support for Raspbian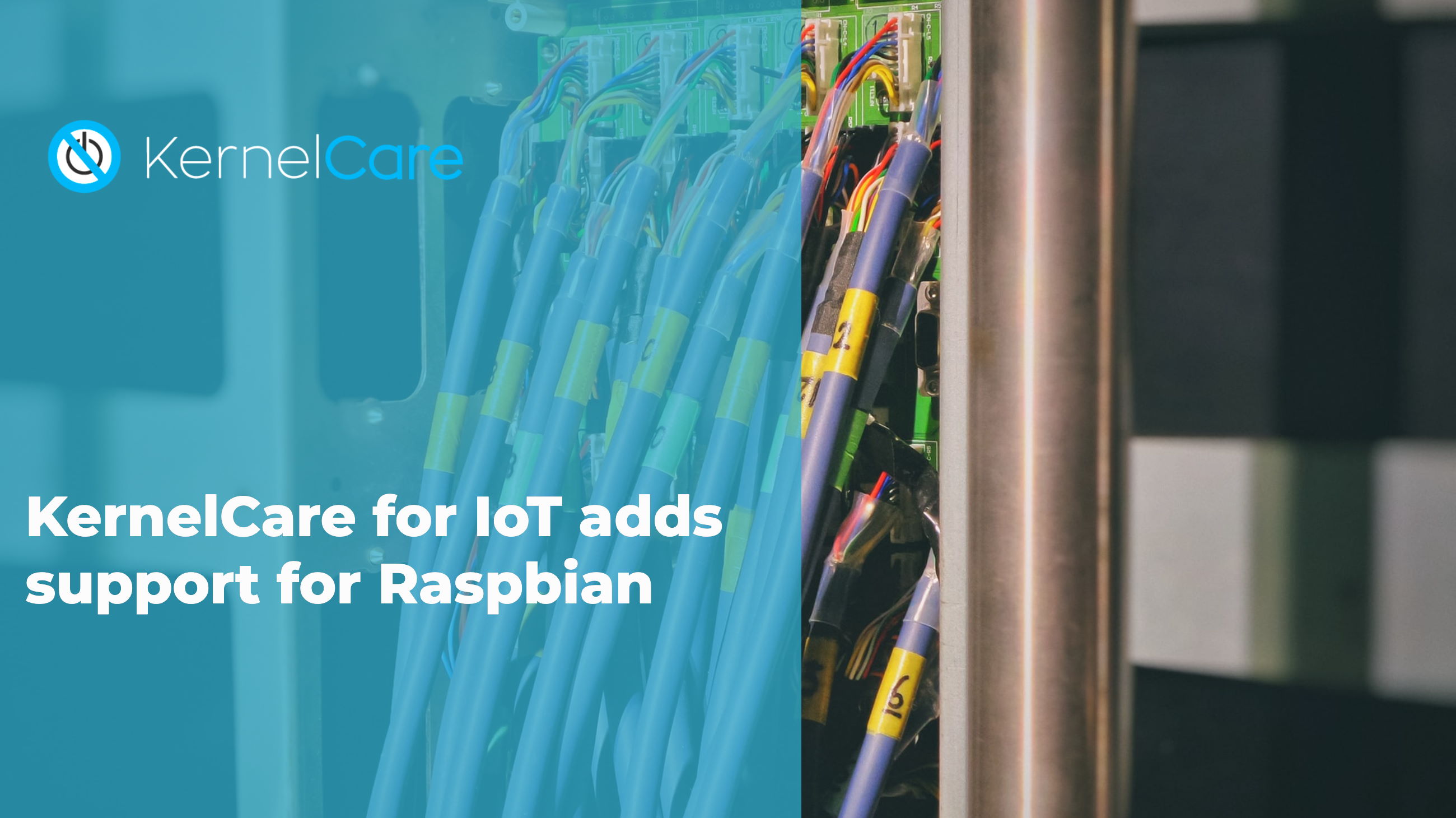 So, you have your shiny new Raspberry Pi, a great idea to use it, and the technical skill to pull it off successfully. It doesn't matter if it's as a network print server, a dedicated media center, a retro arcade cabinet or a home automation system. The Pi has you covered.
You configure it to your heart content, adjust every parameter and setting to squeeze out the performance you need, create your best invention. The Pi is foremost an enabling platform, letting you give free rein to your creativity.
And then you let your project run. After the initial set up and configuration, the Pi can be hidden away and forgotten, while it sits in your home network performing its function. And maybe you don't follow IT security news, or miss a relevant vulnerability report amongst the flood of CVEs, or simply don't think anyone would target your Pi to exploit any weaknesses. The thing is, hackers love this kind of device because they present an entry point into your network.
With this in mind, KernelCare for IoT added support for Raspberry OS (Raspbian), the officially supported OS by the Raspberry Pi Foundation, thus enabling live security patching for the device, completely for free for hobby users and enthusiasts.
This way, even if you forget about your device, KernelCare for IoT will keep it up-to-date with the latest security patches. This extra protection will keep both the Pi, and by extension other devices in your internal network, secure from publicly disclosed bugs and exploits. And what's better, the update process has no downtime associated with it. There is no need to reboot or restart services to run the most up-to-date kernel, for example. KernelCare for IoT takes care of it all. If the Raspberry Pi is running your home automation system, the lights won't go out during the update with KernelCare for IoT.
Now, KernelCare for IoT can be used on the Raspberry Pi, supporting Ubuntu Focal Fossa for 64-bit ARM and Raspbian, running on the BCM2711 (Pi 4) and BCM2837 (Pi 3 and later models of the Pi 2) chips.
Get your license here, completely free for personal use, no strings attached. If you have an enterprise deployment or would like to discuss specific large scale deployments, get in touch with us, we would love to hear from you.

Looking to automate vulnerability patching without kernel reboots, system downtime, or scheduled maintenance windows?
Become a TuxCare Guest Writer