Linux Mint 21.2 "Victoria" Released Based on Ubuntu 22.04 LTS
The Mint team has announced the new version of their OS, Linux Mint 21.2, codenamed "Victoria". This release is a long-term support version that will receive continuous support until 2027. As with previous versions, Victoria is available with the Cinnamon, Xfce, and MATE desktop environments.
Having undergone public beta testing since June 21st, 2023, Linux Mint 21.2 has been refined by the developers, ensuring a stable and reliable release. As the second installment in the Linux Mint 21 series, this release is based on the long-term supported Ubuntu 22.04 LTS (Jammy Jellyfish) operating system by Canonical. It runs on Linux 5.15 LTS kernel series, which will receive support for several years.
Linux Mint 21.2: Desktop Environment Updates
The flagship Cinnamon version of Linux Mint has been updated to the latest Cinnamon 5.8 release, while the Xfce and MATE editions continue to use the same Xfce 4.18 and MATE 1.26 desktop environments as the previous release. This update brings numerous new features and enhancements.
Across all editions, the Victoria release introduces a global Dark Mode setting to support GTK4/libadwaita apps, XDG Desktop Portal support for improved compatibility with Flatpak apps, Wayland session, and the ability to use multiple keyboard layouts on the login screen.
Furthermore, this release enhances the visual appearance of the distribution by introducing new folder icons with different color variants, ensuring consistency in tooltips across different apps and desktops, realigning title bar buttons, and incorporating symbolic icons that adapt to their backgrounds.
Other notable changes include full support for HEIF and AVIF images, an updated Xreader document viewer to properly handle Adobe Illustrator documents, an updated Pix image viewer based on gThumb 3.12.2, and an updated Software Manager app with a refreshed UI, improved scoring/sorting algorithms, and a fine-tuned package list.
Additionally, the Warpinator app now utilizes Landlock and Bubblewrap technologies for folder isolation and incorporates the latest security patches. NVIDIA GPU offload support has been updated to be managed by the libxapp library and delegated to Switcheroo, which Cinnamon and Mint Menu use.
Being based on Ubuntu 22.04 LTS, Linux Mint 21.2 is a long-term support release that will receive security patches and software updates until 2027. You can head to the official download page to get Linux Mint 21.2 with Cinnamon, Xfce, or MATE desktops.
The sources for this article include a story from 9to5Linux.
Summary
Article Name
Linux Mint 21.2 "Victoria" Released Based on Ubuntu 22.04 LTS
Description
Linux Mint 21.2 "Victoria" has been released based on Ubuntu 22.04 LTS with Cinnamon 5.8, Xfce 4.18, and MATE 1.26 desktop environments.
Author
Rohan Timalsina
Publisher Name
TuxCare
Publisher Logo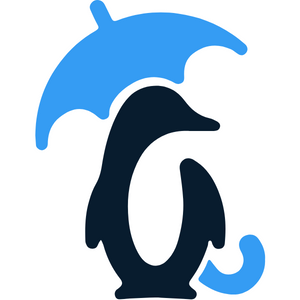 Looking to automate vulnerability patching without kernel reboots, system downtime, or scheduled maintenance windows?
Become a TuxCare Guest Writer